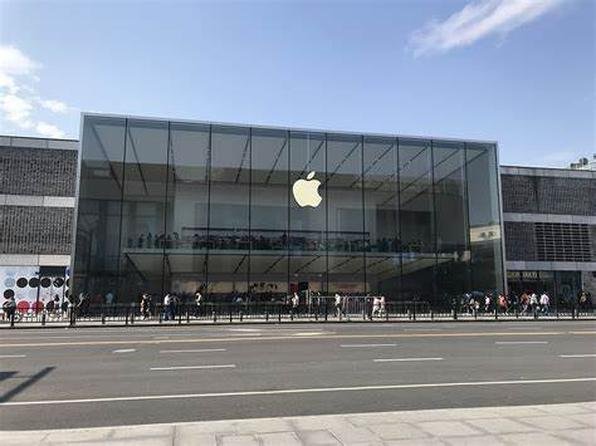 The following is the 2q21 revenue of $98.6 billion, with a year-on-year growth of 87.5% in China From Apple recommended by recordtrend.com. And this article belongs to the classification: App Store, iPhone, artificial intelligence, Enterprise financial report.
On April 29, 2021, Apple announced its financial results for the second quarter of the fiscal year 2021 (as of March 27, 2021). In this quarter, apple achieved a record revenue of $98.6 billion, up 54% year on year.
Globally, the revenue of the Americas is US $34.3 billion, accounting for 38.3% of the total revenue. A year-on-year increase of 35%. The mainland of China and the Greater China region, including China and Taiwan, contributed a total of US $17.7 billion, accounting for 19.8% of the total revenue, with a year-on-year growth of 87.5%.
Obviously, apple attaches great importance to the growth of China's regional market. Cook can't help but say with joy:
We are very satisfied with our performance in China. We have a record quarterly revenue in China, and each product category has achieved strong double-digit growth, so Apple's revenue growth in China is broad.
As Apple's largest revenue earner, although the iPhone's revenue decreased by 26.9% compared with the previous quarter (December 2020), it still earned $47.9 billion in this quarter, up 65.5% year on year.
Sales of the Mac and iPad increased by 70% and 78%, respectively. The overall revenue growth of these two types of equipment is mainly due to the growth of demand. The epidemic situation has led to many people working remotely and taking classes, which is also an important objective factor. As many regions return to normal, sales growth may slow down, and expectations for sales growth will return to the iPhone.
Cook attributed the revenue growth of MAC and iPad to the introduction of Apple's M1 chip, but did not have sales data of this part of M1 devices. With the launch of the new generation of MacBook, iPad and iMac, the proportion of M1 will gradually expand in the future.
Cook also revealed that 50% of MAC buyers are first-time buyers, and in China, the number is even higher, with about 77% of MAC buyers being first-time buyers.
Apple's high profit service businesses, including icloud, app store, apple music, etc., accounted for 18.9% of revenue, and also achieved a record growth of 26.7% in this quarter, from $13.3 billion in the same period last year to $16.9 billion. With the growth of sales of hardware devices, Apple's service revenue is expected to continue to record high.
According to management, Apple's paid subscribers have reached 660 million, up from 35 million in the last quarter to 40 million in this quarter, while the number of paid subscribers has increased by 145 million in the past year.
There is a strong demand for App Store consumption and subscription to Apple Music and other services, and apple card is becoming more and more popular. In addition, Apple also launched fitness plus sports health subscription service and apple one bundled subscription service last quarter.
Based on the growth of the service business, Apple's gross profit rate has also been abnormal growth. Gross margins are typically between 38% and 39%, but Apple reported a profit margin of 42.5% in the quarter.
Revenue from wearable devices, home devices and accessories rose 25% year-on-year to $7.8 billion, setting a new quarterly revenue record for each geographic region.
According to Apple executives, 75% of the users who bought Apple watch this quarter were new users for the first time. In the same period last year, cook also stressed this ratio once.
In view of the slowdown in demand for airpods, it is possible to reduce production. According to Nikkei Asia, Apple plans to produce only about 75-85 million airpods for the rest of the year, a 25-30% cut from its original target of 110 million. A person familiar with the matter said there was a significant reduction in orders from the second quarter to the beginning of the third quarter. At present, the inventory level and inventory of the warehouse are very high, and the demand is not as strong as expected.
Although airpods accounts for a high proportion of Apple's revenue in the category of "wearable devices, household devices and accessories", with the decline of demand and the new market demand brought about by the launch of Apple TV 4K and airtag accessories, the product revenue in this field will continue to climb in the future.
Due to the impact of the epidemic and the global shortage of chips, Apple's performance in the next fiscal quarter (June) is expected to have a negative impact, but the overall growth rate will be double-digit year-on-year.
Apple: 2q20 earnings conference call record stock repurchase plan adds another $50 billion Apple: app store generates $519 billion in 2019, China's $246 billion Apple: 4q20 earnings conference call record Cook said China's poor performance due to no new iPhone in September Apple: 1q21 net revenue is $111.439 billion Apple: net profit of 2q20 was $11.249 billion, down 3% year on year Apple: net revenue of 3q20 increased 11% year-on-year to 59.685 billion US dollars, exceeding expectations Apple: net revenue of 4q20 was 64.698 billion US dollars, exceeding Wall Street analysts' previous expectations, How to refine "the highest quarterly revenue in history" Xiaomi group: 1q20 revenue 49.702 billion yuan higher than market expectation Apple: excellent performance in China market in the first quarter of 2020 iPhone sales achieve double-digit growth Apple: 1q21 financial report meeting record iPhone sales exceed expectation product and pricing strategy is very successful Xiaomi: 2q20 revenue 53.538 billion yuan, year-on-year growth of 3.1%
If you want to get the full report, you can contact us by leaving us the comment. If you think the information here might be helpful to others, please actively share it. If you want others to see your attitude towards this report, please actively comment and discuss it. Please stay tuned to us, we will keep updating as much as possible to record future development trends.
RecordTrend.com is a website that focuses on future technologies, markets and user trends. We are responsible for collecting the latest research data, authority data, industry research and analysis reports. We are committed to becoming a data and report sharing platform for professionals and decision makers. We look forward to working with you to record the development trends of today's economy, technology, industrial chain and business model.Welcome to follow, comment and bookmark us, and hope to share the future with you, and look forward to your success with our help.