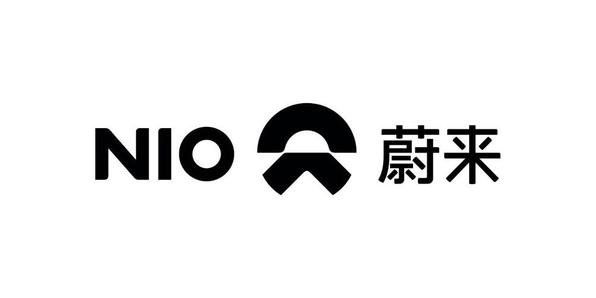 The following is the 4q20 financial report teleconference record NiO brand focuses on high end, not mass market From Weilai recommended by recordtrend.com. And this article belongs to the classification: New energy vehicle industry, Smart car, Automobile industry.
On March 2, 2021, Weilai automobile (NYSE: NiO) released its fourth quarter financial statements as of December 31, 2020 on Tuesday. According to the financial report, in the fourth quarter of 2020, Weilai's total revenue was RMB 6.641 billion (US $1.018 billion), a year-on-year increase of 133.2% and a month on month increase of 46.7%; its net loss was RMB 1.389 billion (US $213 million), a year-on-year decrease of 52.8% and a month on month increase of 32.6%. Weilai releases its latest performance.
First line Weilai's fourth quarter revenue was 6.6 billion yuan, a year-on-year increase of 133% and an after hours decrease of more than 6%
After the financial report was released, Li Bin, founder and CEO of Weilai, Feng Wei, chief financial officer of Weilai, Qu Yu, vice president of finance, and jade Wei, assistant vice president of capital markets and investor relations, attended the financial report conference call and answered analysts' questions on the spot.
Analyst: Weilai has been very focused on the high-end market. Are you considering developing a new brand to enter the mass market or mid market? As for the international market, you mentioned that you will enter Europe later this year. What is the sales volume in the long run? In addition, news reports have mentioned that Weilai seems to be willing to enter the U.S. market. What's your opinion?
Li Bin: in terms of mass market, of course, it is possible. However, NiO will still focus on the high-end market, it will not face the mass market. If you know something about our past, we made some attempts with JAC, GAC and Chang'an by way of investment a few years ago. At present, we have reduced our share ratio in these companies from more than 40% to less than 5%. From another point of view, it also provides some possibilities for us to try mass market more actively. We are actively exploring how to enter the mass market more actively, which is our long-term strategy.
As for the international market, we will start sales and service in Europe this year. Our team is in the process of building, and everything is progressing steadily according to the plan, including product preparation, sales service network preparation and team preparation. International market is a long-term work, we have enough patience. In the long run, we will be able to occupy a significant share in various global markets, but we certainly can't do it all at once. We set up R & D teams for NiO in Europe and the United States from the beginning. We have the management ability of global teams. But we also know that entering the global market, that is, sales, is a more complicated task. As for the US market, we have been doing research for a long time. We are still exploring business models and studying various possibilities. We will certainly enter the US market, but we will be quite patient and step by step.
Analyst: my question is about the growth of profit margin in the fourth quarter. Excluding credit sales, the gross profit margin in the fourth quarter was 15.7%, with a very encouraging month on month growth. What are the factors? What about the supply of batteries and chips? In particular, we understand that you will postpone the battery upgrade service for some users. Can you talk about it? My second question is also about batteries. What is the cost trend in 2021? What will be the trend of gross profit rate this year?
Qu Yu: in the fourth quarter, the gross profit rate of the whole vehicle business increased to 17.2% from 14.5% in the third quarter. This is mainly due to the higher sales of es8 and ec6, which have higher gross margins. Moreover, the material and production costs of the vehicles decreased slightly, while the unit price increased to 10000 yuan. We set the credit sales of electric vehicles at 120 million yuan in the fourth quarter, accounting for 1.8% of the gross profit margin. Under the combined effect of these factors, the overall gross profit rate has increased. For the gross profit rate in 2021, we expect that it will continue to rise in the first quarter, but the increase will not be as big as that in 2020. And it's too early to talk about the full year's expectations.
At present, it is true that the supply of chips has a great impact on the supply chain, and it also has a certain impact on our second quarter. However, our production plan is basically satisfied. The situation changes greatly every day. Globally, the automobile production of the whole industry in the second quarter has been greatly affected. Since the fourth quarter of last year, our team has been working with our supplier partners to adjust the supply situation. We even have direct contact with chip companies to get through the whole chip supply chain. Indeed, our demand in the second quarter can still be met, but the risk is very high.
There are also bottlenecks in the supply of batteries. In the second quarter, especially the supply of 100 kilowatt hour power, it was less than we expected. The demand for electric vehicles also increased a lot. The production capacity of our partners that can meet our standards really needs to be improved. We expect that the production of batteries will meet our requirements in July.
In the second quarter, the supply of batteries and chips really limited our monthly delivery, and we will keep it at about 7500 units.
Cell costs don't matter to us. We can still see a drop in the cost of batteries this year. However, the decline will not be as obvious as last year. On the whole, changes in the market have limited impact on us. At present, we are still the most important customer in Ningde era, we can still have a good price.
Analyst: I want to ask about the short-term sales. The expectations of your competitors are very weak. But your expectations are amazing, especially in March, when you expect a record high. If you compare with Tesla Model y, what's your competition pattern? You also mentioned that the sales volume in the second quarter will reach 7500 vehicles per month, right?
Li Bin: Generally speaking, the first quarter is quite challenging for the electric vehicle market. This is because of the decline of subsidies, the policy at the end of the year and the influence of many aspects. For most companies, demand was weaker in the first quarter, which is a normal seasonal phenomenon.
Model y announced its domestic price in January this year. This really drives their short-term demand, which is quite good. That's what Tesla does, with orders all at once. And we are more focused on long-term and stable demand growth. We don't "pulse" price reduction, and we won't suddenly get a lot of orders through a certain price reduction, and then we won't be able to do so in the next month. We will steadily increase our demand through continuous improvement of experience, expansion of service network and promotion of Hukou stele. At present, our strategy of no price reduction has also brought about the growth of gross profit rate. Indeed, our baas conversion rate reached 55% in February. From the growth of our monthly conversion rate, we can see that our unique competitiveness and our long-term user development strategy allow us to fight against cyclical changes, unlike other companies affected by the season.
Analyst: how about the construction of your power station? What do you think about location and how often each user uses the infrastructure? In the long run, given that you provide high-performance batteries, how do you consider the circuit size of the power station?
Li Bin: we do have an advantage, that is, we serve users directly. Generally speaking, because we are based on order production, we can know whether users can install charging piles at home, the main driving path of users, the distribution of users and other relevant information, and we will combine these information for optimal location and planning. In terms of high speed, we will also consider which high speed users will go to more frequently. This is our overall planning logic.
From now on, the efficiency of site selection of our power station is getting higher and higher, and the accuracy of planning is also getting higher and higher. Compared with the early stage, the accuracy is much higher. Now, once our power station is put into operation, it will soon reach a reasonable amount. At present, the number of power changes can reach 10000 times a day during peak hours. From this point of view, the efficiency has been very high. In the long run, we believe that there are still many users in China who can't install charging piles at home. Although our home installation proportion is very high, among new users, there are more and more users who can not install charging piles at home, and this proportion is increasing significantly. On the other hand, our solution is also very suitable for the needs of users. The combination of our power exchange scheme and baas, as well as our supplement in the charging network (involving in the charging network of the third party), is the best experience for Chinese users.
Analyst: I have two questions. One is about the frequency of sales this year. Next year, delivery of the new et7 will begin. What's your growth plan to achieve sales in 2021? My second question is about NiO house. What are your considerations in reducing the number of NiO houses? Based on the current NiO house network, how will you invest to increase the number of users touched by each NiO house?
Li Bin: et7 will be delivered in the first quarter of next year. There is still a lot of preparatory work, especially in the area of automatic driving. We still need to carry out enough testing and development. At present, we mainly rely on es8, ES6 and ec6. Ec6 was delivered in September last year. Es8 was delivered in March last year and is now a new es8. ES6 will be delivered in the second half of 2019. From the perspective of product life cycle, compared with other cars on the market, whether they are electric cars or gasoline cars with the same price, they are still very competitive products. We don't think it's necessary to change these three products before NP2 technology.
In addition, we will actively expand our charging and switching network and sales service network, which is a very large market in China. If we can improve the infrastructure in each city, it will be very helpful to improve the sales. Before NP2 technology update, we will mainly expand the sales service network and experience this year and next year as the driving force of sales. We are very confident to achieve the sales target.
Moreover, we mentioned the delivery of baas and 100 kwh, which will provide a very good reason for oil vehicle users to switch to electric vehicles, and the trend will be faster and faster. From the perspective of intelligent electric vehicles, the most important competitors are gasoline vehicles with agreed price. We are in the range of 300000 to 400000. Mercedes Benz, BMW and Audi all achieved new sales last year. Of course, their electric vehicles are far behind us, but their oil vehicles sell very well. So, we still have a lot of opportunities. We don't ask for hundreds of thousands of sales a year now. We believe that we have enough demand to achieve the current sales target.
Qu Yu: I want to talk about NiO house and its cost and sales. I want to talk about the three main functions of NiO house. First, help us communicate more widely with our potential users and enhance our brand awareness. Second, NiO wants to present our brand to a greater extent. We invest in this area and convey our long-term benefits to potential users. Third, NiO house is also very important to our user community.
In addition, we have accumulated a lot of experience in operation, which has significantly reduced the cost of unit stores, reaching only 40% in the beginning, and the average rent and average operating cost only reaching 50% in the beginning.
Analyst: I have two questions. One is Weilai's automatic driving solution. You mentioned that et7 will be equipped with Adam supercomputing technology and Aquila hypersensor system. Will these two technologies be used in other models? If so, when? Will you further expand your cashing strategy and add more and more services to your existing services?
Another problem is about volume. You mentioned that the production capacity in the second quarter was about 7500 vehicles per month, but you also said that your strategy is to expand it to 15000 vehicles per month. In the second half of this year, if the bottleneck problem of batteries and chips can be solved, what will be the growth trend of production capacity? In addition, will et7 reach 200-400 million yuan?
Li Bin: et7 is our first model equipped with NP2 technology. There is no doubt that our future cars will be developed based on the NP2 platform. Of course, it can't be achieved immediately, but it's in our plan. When will each car be equipped with NP2 and our later product plan, we will have further communication with you at the right time.
With regard to automatic driving, we believe that all services in this area will be implemented by way of subscription fee. This is the right direction, because it is beneficial to users, and it can be done by technical means, which is more reasonable. Compared with the current one-time charging mode, it is a charging mode for stock users. For users, as long as this car is in its life cycle, for example, the life cycle of this car is 15 years. In these 15 years, we all have the opportunity to earn income. From this point of view, the revenue model of automatic driving service is better than the existing model. Just like today's cloud services, whether it's Microsoft, Google or Amazon, this is definitely a better growth engine.
We will firmly provide subscription service on NAD. Our battery service has brought us great confidence. Users are willing to accept this kind of service. In short, charging in the form of adaas (automatic driving subscription service) will bring higher conversion rate, realize the possibility of revenue in the whole life cycle of the vehicle, and be more user-friendly. Of course, the premise is that this thing must be easy to use. We believe that this is a more sustainable model.
I'll make some supplements to the capacity. We have reached a total supply chain capacity of 7500 units in January. Why is it called "full supply chain capacity"? Not only do we need to produce so many complete vehicles, but also the supply of spare parts. During the Spring Festival, the production capacity of Hefei factory has been further improved. At present, it can realize the double shift of some production lines, and has the production capacity of 10000 vehicles per month. However, in the second quarter, as I mentioned earlier, limited by the capacity of our battery and chip supply chain partners, we can only guarantee the full supply chain capacity of 7500 units. We expect that the capacity of the whole supply chain can be improved from July. As mentioned above, the factory in Jianghuai will be further expanded. I will not make any further supplement. By the end of this year and the beginning of next year, it is possible to achieve 150000 for a single shift and 300000 for a double shift.
Analyst: I have two questions. One is about short-term sales. Will low tier cities become the main force of your expansion? How will you expand your sales network? What's your sales target? The other is about the development of EP7 autopilot. Obviously, you can have pretty good hardware for it. For those who choose not to subscribe to the autopilot service, will you also be equipped with good hardware? Or do they upgrade after they subscribe to related services? Because it is possible that your hardware is too good, there is no need for this, which brings higher costs and lower profit margins, and you can profit from this cost through the post subscription service.
Li Bin: in fact, we have been quite active in network coverage. At present, our NiO house and NiO space have covered 121 cities in China. Last year, we increased the coverage of NiO space. We will add another 20 NiO houses and 120 Weilai spaces this year. Our basic strategy is that as long as there are Lexus, Mercedes Benz, BMW and Audi cities, we will build an offline store. At present, there are still some places not covered. This year, as long as there are Mercedes Benz, BMW and Audi, we will certainly be able to cover them, and many of them are third – and fourth tier cities.
In general, we don't say where to open the store or not. It's all natural. For example, with more sales in the Yangtze River Delta, we will certainly set up more sales and service networks. We still follow the regional distribution of high-end car sales.
What may be different from other companies is that in terms of charging network, we will lean to more remote places, such as Inner Mongolia, Heilongjiang and Xinjiang. Because the penetration rate of electric vehicles in these areas is not high, no one is willing to build charging infrastructure in those places. This year, we will increase investment in those places with poor infrastructure. We always think that in all places, users of electric vehicles should go and have a good experience.
In et7 autopilot service, all the hardware is standard. We will not reduce the initial vehicle gross profit because of the sales mode of automatic driving service. We will still maintain a reasonable vehicle gross profit, and about 20% is a reasonable gross profit target. The revenue from autonomous driving service will be the source of our long-term gross profit, which will be a more sustainable model.
Analyst: I have two small problems. I would like to ask what is the conversion rate of NOP pilot assisted driving and baas automatic driving service now, in the past and in the future? What about the situation in the middle of the year and at the end of the year? How sensitive is capacity growth to gross profit? Is there a general range for the increase of output?
Li Bin: we have a selection package and a full package for NOP pilot assisted driving. If these two packages are added together, users can also choose "afterloading", and the conversion rate will be about 50%. We have seen a slight improvement, but it is not big and relatively stable.
In terms of sensitivity, the improvement of baas has little impact on the gross profit margin. However, NOP pilot assisted driving can increase gross profit, and its improvement is certainly beneficial. This year, we will increase the strength of some "afterloading" recommendations, because we already have a large number of stock users. We have more than 88000 users, and half of them do not have the option of NOP pilot assisted driving. This year, we will introduce better options, such as the phased policy, so that they can also install the system. In front of us, we have made some attempts, and the effect is still good. And this will increase the overall gross profit.
In terms of production capacity, we expected 7500 units per month in the first half of the year. In the second half of the year, we are confident in the demand, but it is still too early to give an accurate forecast. Through our sales network and the installation and deployment of charging piles, we are very confident. Of course, if we have higher goals, we will not discuss them in detail.
Wei Lai: sales volume in June 2020 reached a new high, 2q20 delivered more than 10000 units Wei Lai: 4q19 financial report conference call analysis why sales volume rose but losses were more serious Wei Lai: 4q19 financial report conference call record Li Bin said Hefei factory production capacity will reach 4000 units / month Wei Lai: 1q20 total revenue 1.372 billion new cars delivered 3838 units Wei Lai: sales volume tripled in May Record of monthly delivery Weilai: summary of 2q20 conference call, expected to deliver 11000 units in Q3, lower the threshold of renting battery mode Weilai: financial report of 3q20 conference call is about to be released car Weilai: 30000 destination charging piles will be built national ownership analysis of charging pile operators Weilai automobile: 17353 new cars delivered by 4q20 Year on year growth of 112% Weilai: 3q20 revenue of 4.526 billion yuan exceeded expectations Weilai: 3q19 financial report teleconference record Li Bin said he was not worried about the competition of Tesla Model 3 domestic version Weilai: 2q20 revenue of 3.72 billion yuan, year on year growth of 146.5% Weilai: delivery of 5000 units in October 2020 Weilai: delivery volume in November 2020 set a historical record, doubling year on year for eight consecutive months Weilai: sales volume in January 21 increased 352.1% year on year 7225 vehicles delivered, a record high
If you want to get the full report, you can contact us by leaving us the comment. If you think the information here might be helpful to others, please actively share it. If you want others to see your attitude towards this report, please actively comment and discuss it. Please stay tuned to us, we will keep updating as much as possible to record future development trends.
RecordTrend.com is a website that focuses on future technologies, markets and user trends. We are responsible for collecting the latest research data, authority data, industry research and analysis reports. We are committed to becoming a data and report sharing platform for professionals and decision makers. We look forward to working with you to record the development trends of today's economy, technology, industrial chain and business model.Welcome to follow, comment and bookmark us, and hope to share the future with you, and look forward to your success with our help.