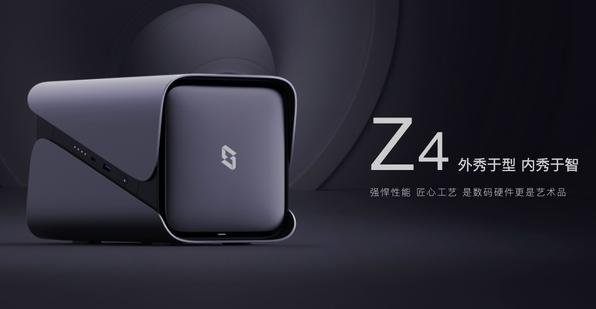 RecordTrend.com is a website that focuses on future technologies, markets and user trends. We are responsible for collecting the latest research data, authority data, industry research and analysis reports. We are committed to becoming a data and report sharing platform for professionals and decision makers. We look forward to working with you to record the development trends of today's economy, technology, industrial chain and business model.Welcome to follow, comment and bookmark us, and hope to share the future with you, and look forward to your success with our help.
The following is the Reconstructing domestic family private cloud market with internet gene From Polar space recommended by recordtrend.com. And this article belongs to the classification: cloud computing, original, Industry information.
What kind of space will a group of it technologists enter the field of Internet to create new products? Polar space, a new domestic private cloud player, is reconstructing the home private cloud market with the Internet gene.
Based on the existing NAS product users, polar space's future incremental market may usher in explosive growth.
The entrepreneurial team, which has been established for more than a year, has a long history. Yuan Bin, the founder of Sohu, iqiyi and LETV successively served as technical executives. 90% of the team are engineers with rich industry experience.
High appearance and strong configuration of the first product
On December 15, polar space released its latest products Z4 and Z2. Although it is a start-up company, its partners are all industry giants. The general manager of Rococo design group is in charge of industrial design. The storage partner is Seagate, a global storage giant. Even the external security tests are carried out by the team of Tan Xiaosheng, the former 360 chief security officer of domestic security tycoon.
The flagship aircraft Z4 released this time adopts all aviation grade 5052 aluminum alloy shell, which not only has excellent machinability, corrosion resistance, high fatigue strength, but also has excellent auxiliary cooling capacity, and can greatly reduce resonance and noise. The industrial design style of multi curved surface is full of science and technology. The expensive automobile grade stamping process brings the ultimate lightweight and integration, which ensures the solid overall structure.
Z4 adopts the latest generation Intel j4125 processor, 4GB / 8GB ultra large storage, equipped with dual 2.5G network card and M2 interface SSD flash memory with link aggregation of 5g and 10g transmission speed, which can provide higher data access speed. 4 hard disk bits, up to 64t super large capacity, compatible with 2.5 inch and 3.5 inch, supporting mechanical hard disk and SSD.
Another product, Z2, can be said to be the "elf" of individual and home users. Z2 small size, placed in any corner of the family are no pressure. Its colorful color matching can better integrate into modern home furnishings. Rubber paint brings skin like texture and makes digital life more warm. The first five color schemes include titanium gray, star blue, snow mountain white, dark night green and fantasy blue, and more color matching will be released in the future.
Z2 adopts 4-core ARM CPU, 2G super large running memory, 8g high-performance memory, Gigabit network card, usb3.2 interface and maximum support of 32tb storage space, which is enough to meet the daily needs of a family of six. More importantly, Z2 uses ultra quiet design, which is a private cloud that can be placed in the bedroom.
Focus on product ease of use and security
According to Yuan Bin, Z is the last letter of the alphabet, which also represents the pursuit of perfection. The project of pioneer space stems from Yuan Bin's dissatisfaction with NAS products on the market.
At present, the mainstream private cloud products in the market are complex in use, low in configuration, expensive in price, and poor in product experience, which makes many users shy away from private cloud. Traditional enterprises have been in a monopoly position, and the distinct seller market naturally lacks the power to innovate. The annual New product release is squeezing toothpaste. The latest product even uses the CPU and hardware of several years ago Let alone the improvement for the needs of users.
NAS (Network Attached Storage) has existed for many years. In the past ten years, the whole market has not changed much, and it has always been a seller's market, and consumers have not much choice. The slot point of many products is very unfriendly to users, and the user use threshold is relatively high.
Simple and easy to use has become a key breakthrough direction of polar space. The goal is to make more small white users without technical ability to easily use home private cloud products.
At the same time, Yuan Bin adheres to the Internet thinking of "beauty is justice", the industrial design of Z4 and a variety of color matching of Z2. As soon as the product was released, it attracted the praise of many users. Z4 is the use of car gauge grade materials, and the market common engineering plastics are too strong.
The difficulty of private cloud products lies in the combination of hardware and software technology. The polar space team has high attainments in software and hardware, and the previous polishing of LETV's hardware and software products has also made this team's technical ability higher than that of the general team. In a short period of time, the polar space team has written a million lines of code, which makes Tan Xiaosheng, a veteran of technology, also applaud.
For private cloud products, users are also concerned about security issues, including privacy security and product stability. Tao Jianliang, head of polar space products, said that in terms of security and privacy, polar space cloud does not store any user data, and the cloud service only records the corresponding relationship between an account and the device when the user first registers for login verification. The whole process of data transmission and storage is encrypted to ensure the data security of all links. When the product is used with multiple accounts, the data is absolutely isolated, and the administrator has no right to view other account data.
The big problem faced by the entrepreneurial team is that there are too many choices and temptations. During the interview, the reporter also put forward a lot of hot topics in the industry and asked yuan Binji whether the space team would intervene in the future. Yuan Bin said that his direction for private cloud products will become more and more clear and firm in 2020, and polar space will continue to focus on this field and become stronger and deeper.
According to the latest news from the polar space team, four of the five color products of Z2 have been sold out. On December 22, Z4 has officially opened the pre-sale, and is expected to deliver goods with Z2 at the same time.
According to media reports, polar space has already had Angel round financing for financial investors. In the future, it is also a choice for the geek team to choose strategic investors and consolidate the upstream and downstream industrial chain.
More reading: polar space's first family private cloud product Z4 / Z2 founder Yuan Bin: make private cloud as popular as a refrigerator. AWS announced that Amazon braket quantum computing service was officially launched. The AWS Technology Summit 2018 Shanghai station is expected to have more than 50 technical forums and more than 6000 professionals participating in the meeting, creating the most Amazon re: invent in China 2020 observation 1: cloud database challenges traditional IT system AWS ushers in a bigger market Gartner: global IT spending will reach $3.9 trillion in 2020 Research: Q2 cloud infrastructure service spending increases by 39% CBRE: cloud computing and data center providers spend $20 billion to buy servers in 2017 33% year-on-year growth IDC: it is estimated that the market size of Japan's public cloud connected WAN services will reach 21.5 billion yen in 2022.canalys: in the first quarter of 2020, the expenditure on cloud services will reach 31 billion US dollars, with a year-on-year increase of 34% synergy research: the Q4 global enterprise collaboration market will reach US $10 billion in 2017 Research: Q1 big three control 28% share of global custody market in 2018 Gartner: semiconductor revenue will drop 0.9% in 2020 due to coronavirus
If you want to get the full report, you can contact us by leaving us the comment. If you think the information here might be helpful to others, please actively share it. If you want others to see your attitude towards this report, please actively comment and discuss it. Please stay tuned to us, we will keep updating as much as possible to record future development trends.