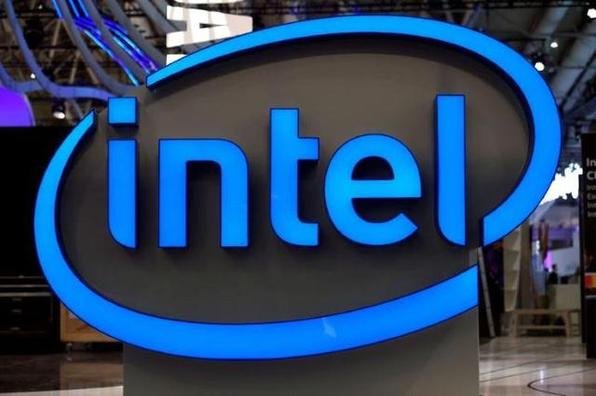 The following is the Senior executives' interpretation of 1q21 financial report data center business is at its lowest point From Intel recommended by recordtrend.com. And this article belongs to the classification: cloud computing, Enterprise financial report, Strategic emerging industries.
On April 23, 2021, Intel today released its first quarter financial results for fiscal year 2021. According to the report, Intel's revenue in the first quarter was $19.7 billion, down 1% from $19.8 billion in the same period last year; Net profit was US $3.4 billion, down 41% from US $5.7 billion in the same period of last year; Net profit not in accordance with U.S. GAAP was $5.7 billion, down 6% from $6.1 billion in the same period last year.
After the financial report was released, Intel CEO pat Gelsinger and CFO George Davis and other company executives attended the subsequent financial report conference call to interpret the key points of the financial report and answer questions from analysts.
The following is the main content of the analyst Q & a session of this conference call:
Harlan Sur, JPMorgan analyst: we are very pleased to see the release of IDM 2.0 strategy in March, as well as the update of 7Nm process and the continuous acceleration of implementation in 2023. But these are all part of the milestone. Therefore, in terms of IDM 2.0 strategy, to maintain the leading edge in technology and performance, we need time to maintain the rhythm of internal optimization and, more importantly, the rhythm of reducing to 5 nm and eventually 3 nm. I remember that the Intel team once said that there can be node migration about every 2.5 years. But I still remember that in March, you said that the pace of a year was also possible. So, from 7Nm to 5nm, can we expect to accelerate the production of 5nm in 2.5 years after the mass production of 7Nm, and then accelerate the production of 3nm in another 2.5 years?
Pat Gelsinger: Thank you for your question. Overall, our 7Nm team is making very good progress. We are also very confident that we will make the change, that is, really embrace EUV (extreme ultraviolet lithography). Then, as I mentioned earlier, we expect that our process technology can achieve a year or even shorter node migration pace. We are very confident in the team's ability and believe that we can eventually return to the leadership position in the field of chip manufacturing. I am very satisfied with the team, and I am also very satisfied with the investment in talent recruitment. The team is going all out. It's also part of our technology leadership strategy. Like our IDM 2.0 strategy, it's about packaging, manufacturing, and expanding manufacturing. I can say that the early enthusiasm we see from some OEM customer channels is combining our packaging technology with IDM 2.0 strategy. Back to the core of your question, we will accelerate the innovation of process technology, which we are very confident about. We have made changes and adjustments, everything is going well, and we will regain our lead in the future. Our team is doing its best.
Evercore analyst c.j.muse: I'd like to know more about your OEM strategy or IDM 2.0 strategy. I can understand your vision of scaling up through investment. What I want to ask is, what are the advantages of opening up business to OEM customers with cutting-edge advantages? How do you control them to redesign your design, and how do you subsidize them? Or does the subsidy actually come from the US government?
Pat Gelsinger: let's look at this from a broader perspective. As for IDM 2.0 strategy, we hope that our OEM customers can also obtain the most cutting-edge capabilities. The world needs more cutting-edge capabilities, which few companies around the world can offer. So we think it's full of opportunities. Of course, to do so, we need to build and expand our capabilities more aggressively. As you said, it also means that we need to increase the profit of OEM business for a longer life cycle. Now, we have begun to contact with OEM customers, and we also see their enthusiasm and interest. They are willing to design based on our leading manufacturing technology, and they will have more choices for the future. We also see that based on this strategy, they can take out some of their IP, and we can also contribute some of our IP. More importantly, some cloud customers are particularly interested in this. For example, they can put forward their own ideas and further optimize them, including X series new products, so as to obtain more optimized solutions for their market needs. These are the advantages they can see. In addition, we have other advantages, such as large-scale production. And then we're seeing a limited chip supply environment. All of these bring interest to our customers. In addition, we will also take out other assets that we have, including packaging or software technology. We believe that this strategy will bring benefits to the whole industry. We've also seen the response from early customers, EDA toolbars, and IP vendors at the right time. We also see that both the international side and the government believe that we need a supply chain that is more geographically differentiated and more resilient. This is critical for future semiconductor technology. Therefore, IDM 2.0 is the right strategy at the right time and has received positive feedback.
Joe Moore, analyst at Morgan Stanley: could you explain the data of DCG. I think the cloud business is down 20% year on year, and the average sales price of the platform is down 14% year on year. How much is the continuous cloud digestion factor? And when do you think you can recover? What is the impact of competition?
Pat Gelsinger: I'll answer that first, and then Davis will add. Just now in Davis' opening speech, he mentioned that in terms of revenue, DCG's performance in the first quarter was better than we expected. We believe that DCG's performance will continue to improve this year. We think it's at the bottom right now. There are many factors, such as digestion that you mentioned in the question. DCG did a great job last year. At the moment, most customers are still digesting. But we are also beginning to see signs that they are willing to move on to the next cloud build phase. We also see great success in enterprise business, and the network business trend in 5g field is very strong. So, in general, we believe that the growth of DCG will gradually recover. I also want to emphasize that the main benefits of this product lie in the improvement of generation over generation and differentiation fields such as AI performance. As we said, there are more than 100 million Xeon processors integrated with AI. We give each processor powerful AI functions. We also got great feedback from our customers. We are satisfied with the progress being made and in line with our outlook for the whole year. In the rest of this year, we will continue to see this trend maintained. We also expect that the business will improve, the competitiveness will be enhanced, and more consumers will join.
George Davis: most of the factors that affect the year-on-year performance in the first quarter are that we are at the bottom of the digestion stage. In addition, our investment will also increase, especially when we make progress in the 7Nm process, you can see that the cost of the 7Nm process also appears in it. But over time, these costs will improve. At the same time, we are also working harder to promote the development roadmap of Xeon processor, so as to make it consistent with some ideas mentioned by Pat. Finally, this is also the beginning of the 10 nm process for servers. You will see the obvious cost impact at the beginning. But on the customer side of the business, we have begun to see a very significant 10 nm cost improvement. Some are already significantly improving DCG business performance, but we still have a lot of work to do.
Joe Moore: is the average sales price of the platform down 14% year on year? Is it related to market competition or other factors?
George Davis: when the degree of system on chip mix is relatively high, the revenue will drop, all mix comparisons will be affected, and the profit will be affected the most.
Stacy Rasgon, research analyst at Bernstein: Thank you for your questions. I want to ask you a question. If the average sales price of a data center is down 14% year on year, half of it is due to the mix of system on chip and products, what is the reason for the other half? What is the extent of the decline in the average selling price? How will the other half affect the performance in the second half of the year? What impact will it have on the guidance of gross profit rate in the second half of the year?
George Davis: compared with the first quarter of last year, the lower income includes the influencing factors of average selling price and sales volume. These factors can account for more than half of the impact. The remaining influencing factors, I think, are the OEM costs I mentioned earlier, as well as the higher operating costs (compared with the same period last year, the influencing factors of unit cost for accelerating the 10 nm process). As for the overall profit margin in the second half of the year, we believe that the supply situation will have an impact on product mix and sales volume, thereby affecting the profit margin. However, the start-up cost of the 7Nm process will increase throughout the year, which may be the next biggest factor. And the server business began to recover, growth may offset this part of the impact.
Pat Gelsinger: I would like to add a little bit about building leadership products. Ice lake is a great product, and we see a strong trend. With the improvement of products, the average selling price will also improve, and our competition for market share in this field will be stronger. Therefore, we believe that we are gradually returning to the leading position in this business area, and we are beginning to see the corresponding response from the market. As we discuss ice lake, our sapphire rapids project (new generation Xeon Processor) is also following up. We are full of competition and vitality. We are advancing at full speed in this business area, and our customers have given us positive feedback.
Stacy Rasgon: what do you mean when you say the competition for market share will be stronger?
Pat Gelsinger: it's about actively seizing market share. We will seize every opportunity in the market. This is the core area of our business, and we will not let go. We've just launched a great new product. We will use our system design, verification, software assets, customer relationship, supply chain and other tools that can bring value to customers. Customers need us. Based on our 100 million server installation infrastructure, this is a huge business. We will spare no effort to bring the best products and services to our customers. I would also like to say that our cloud partners and IDM 2.0 strategy are also very strong in this business. Now we can tell them that we will not only develop better and better products for you in this field, but also design and innovate with you, and bring them new functions to optimize solutions for their market.
Credit Suisse analyst John Pitzer: I want to continue to dig deeper into the data center and cloud business. I want to know why you can be more calm about the impact of digestion, and don't think it may be that cloud business customers turn to more internal solutions or abandon Intel's solutions? I am confused because we saw that in the fourth quarter of last year, the cloud business dropped by 15% compared with the same period last year, while in the first quarter of this year, it dropped by 30%. So why are you confident that this is the result of digestion rather than other factors? Just now Davis also mentioned that the data center business will grow in June. Do you think there is a similar trend in cloud business?
Pat Gelsinger: you know, we work very closely with our clients. Our staff will come into their workplaces, we will deal with the supply chain, we will work with them to make expectations, and we will know their inventory levels. These are very close cooperative relationships. So, at this level, when we talk about their situation, the future trend, how they digest and deploy the products we provided to them last year, and how these products are being integrated into them and gradually become their sales strength and sales services, we really have enough confidence. Therefore, it is precisely because of this close cooperation that we are very confident in the comments mentioned above. As we said, we think it will grow on a month on month basis. This is true for the whole business sector, including network business, enterprise and government business, and of course cloud business.
We do see some factors, such as some customers want to try their own design. In this regard, I would like to say that in general, their size is not significant. Then, let's go back to what I mentioned in my last answer. This is one aspect of IDM 2.0 strategy. Intel OEM service is very powerful, and the feedback from customers is focused on "now we can innovate together, and we don't need to complete the development of all new architecture points in the cloud environment ourselves". It's a great thing, and we think it can help us make our customers understand that it's good for them and for us.
George Davis: I want to add one more point. All the three major businesses in the data center will grow, and the most significant growth in the second quarter will be the cloud business.
Ambrish Srivastava, capital markets analyst at Bank of Montreal: I want to go back to IDM 2.0 strategy. Davis just mentioned reducing share buybacks. But what I want to know is, in the process of implementing IDM 2.0 strategy, how should investors view the impact of this strategy on profit and loss? Given that there will be a higher level of capital expenditure, what will be the impact of free cash flow? Finally, what milestones should investors focus on?
George Davis: we're going to give you more details and more perspectives on analysis day. But as you know, the investment cycle of wafer foundry is very long. Not only does it take time to meet customers' needs, but it also takes a little time to increase production capacity. In order to improve our flexibility, we are investing heavily in the construction of rough buildings. Since I joined, we've been chasing demand for years. We have always thought that we must have more choices to meet the needs of the OEM market and our core business market. In fact, in the core business market, we are still unable to meet all the needs. So, as you can see, we're building this selectivity, and capital flows will reflect that. Of course, free cash flow will be affected, but our growth expectations are strong, which will undoubtedly help us get more cash growth from our operations. Therefore, in general, I think that such an investment cycle is reasonable in our layout. The type of return you can get will be a two to three-year investment phase return. But after that, you will see the balance between customer demand and investment.
Pat Gelsinger: the Fab market is a $100 billion supermarket. And we have the ability to take the lead, which we always emphasize. In addition, I would like to say that competitors can not meet the needs of this field, and the construction of the factory takes time. Moreover, this choice not only helps to promote our existing business, but also helps to develop our OEM business. Finally, OEM business like ours is actually a good business, not only because of its huge scale, but also because of its very good profit characteristics. We expect to achieve strong returns in the long run. Again, the world needs more semiconductor production capacity and a more balanced supply chain. This is the consensus of the industry and the view of the government.
Vivek Arya, analyst at Merrill Lynch and Bank of America: I'd like to know about short-term and long-term gross margin trends. In the short term, the gross profit rate in the second half of the year is about 55%. Is this a low point? As we begin to invest more in the 7Nm process, do we need to pay attention to this issue when we look forward to 2022? Then, in the long run, our capital expenditure is about 25% or 27% of sales, much higher than the depreciation rate. What's the extra pressure? Back to the OEM business, the best OEM in the world has a gross profit margin of 50%. So, how should we look at short-term and long-term gross margin trends?
George Davis: first of all, we can't predict 2022 right now. We will introduce the trend of future profit margin to you on the "analysis day". However, as far as this year is concerned, the trend in the second half of the year is that we are still in an environment of limited supply, which makes our small core processors have more opportunities than other products with higher average selling price and profit margin. The other is the start-up of the 7Nm process, which is a very good factor, indicating that the process and products have begun to prepare for the development of 7Nm. We're going to get some help because we're going to see a strong recovery in the server business. But part of the strong recovery will be weakened by the transition from 14 nm to 10 nm. So, it may not be as obvious as we expected, but I am confident that we can increase the profit margin in the long run. This year, IFS activities will not have a substantial impact. Obviously, we will make some investments, which are very important for the next year or two, and most of them are very important for us to meet the growing needs of our customers.
Vivek Arya: another question, when will depreciation and capital expenditure intersect?
George Davis: it actually depends on years of capital. We will discuss this again when we can provide years of information.
Pat Gelsinger: I want to say, this is a very critical year, right? This year, we have formulated IDM 2.0 strategy. We are restoring our product roadmap, leadership products and leading margins. This year, we will have opportunities on the supply side. When we achieve better than expected results on the supply side, we will see increased revenue, improved profit margins, leading products and so on. So, on the whole, this is a very critical year. We are going all out to reverse the situation and recreate Intel's past glory.
Timothy arcuri, analyst at UBS: I have two questions. First of all, is the $500 million advance entered in a single item or scattered across items? The second question is about capital expenditure. What is the trajectory of normal capital expenditure next year, 20 billion US dollars or less than 20 billion US dollars?
George Davis: first of all, 500 million dollars is a single item, recorded in other income. Secondly, with regard to capital expenditure, we basically have eight weeks or more of capital delay due to the epidemic. The epidemic has indeed affected the progress of construction, and it is still full of challenges. But this is probably the biggest factor we saw last year. So this year, it may take $1.5 billion to $2.5 billion in capital expenditure to make up for last year's losses. All in all, 2 billion US dollars is a reasonable figure, and we will add more details later next year.
Pierre ferragu, analyst at New Street Research: Thank you for taking my question. I'd like to talk about the OEM business you mentioned. I have two opinions. One is to provide a kind of OEM service, so that customers can integrate the design they want with Intel IP; The other is the general OEM, which is closer to the mainstream, and will form a more direct competition with Samsung and TSMC. I think there is a difference between the two in essence. What is your emphasis on these two models? In the long run, how do you think Intel will balance the two models?
Pat Gelsinger: that's a good question. In a sense, we don't know the answer. We are still in the initial stage of contact with customers. We have a good customer reserve, suitable for the first model, but also suitable for the second model. Of course, some cloud customers are particularly interested in how to integrate or create a hybrid design to combine their IP with ours. Secondly, we have many potential customers in all fields of the whole industry, such as communication suppliers, automobile manufacturers and so on, which are very suitable for the second mode. They are more concerned about us as a world-class OEM to produce their design products. So, I think it's a very broad customer base.
When we get the IP of RISC 5, arm ecosystem and x86 ecosystem, our customer value proposition will be comprehensive, and customers will no longer have the limitation of choice. They can design what they want. Another thing is that we are also very interested in packaging technology. In this regard, maybe Samsung or TSMC's materials can be combined with Intel's, maybe older process technology, newer process technology, and taking advantage of our first-class packaging and assembly testing technology, etc. So what we see is a comprehensive picture, first-class OEM, first-class IP and first-class assembly, packaging and testing, which will give us a unique position in the industry.
George Davis: before you mention two different options, one thing to remember is that if you look at our internal roadmap, people are used to seeing a highly differentiated IP portfolio that is very specific to Intel. We have been saying that over time, we will adopt more and more industry ecosystem IP and libraries because it makes more sense to do so. In terms of cycle time and existing capacity advantages, this is meaningful.
Pat Gelsinger: I would like to add one more point, because every IP we get from the industry will increase the IP available to our internal design team. Every IP developed in-house will also be used by the industry. This creates a powerful enhancement cycle. As we use industry standard PBK, we also see the enthusiastic response from EDA suppliers. So, all of these, make our process more perfect, products more perfect, also provide our efficiency, let our innovation and industry synchronization. It's a very strong strategy.
Citigroup analyst Chris danely: I wonder if you've ever considered licensing x86 technology to some very large-scale customers, and then letting them design their own products with the OEM?
Pat Gelsinger: Yes. X86 processors are available in our OEM services, and also for customers who design for them. Cloud service providers can also take advantage of this advantage. We believe that customers taking advantage of X86 in this way will help to change people's view of arm on X86. Before, we didn't give them such flexibility. They didn't have a good choice for x86 when designing. We provide standard products with many functions, but they are more helpful to cloud customers. Others will think that I don't need these special functions, I just want to optimize some other things in the network and memory structure. And now, we can tell our customers, come on, we have opened the IP door to you. You can use our leading technology and packaging technology to design what you want in our OEM factory or by yourself.
Indeed, we believe that providing x86 in this way is a great thing. There are almost one trillion lines of optimized code generated for x86, which is a powerful ecosystem and will require innovation and development. We have also added new functions, such as AI, and embedded the core structure of some new products, such as ice lake. These are very useful differentiations. In the process of implementing IDM 2.0, we will continue to innovate.
Cowen and company analyst Matt Ramsay: I want to ask a few questions about the structure of the data center. I know you just launched ice lake and many new features and so on. The first question I want to know is, what is the customer's feedback on ice lake, and what platform compatibility issues will they face? The second question is related to sapphire rapids. What kind of feedback do customers have on sapphire rapids?
Pat Gelsinger: we can talk about it for an hour. Here, let's make a long story short. The response of customers to ice lake is very strong. There is no doubt that the change of platform will bring more workload to customers, but we have been cooperating with customers' needs. The feedback from the customers was also very good. Of course, according to your question, it may be better if we don't launch a new platform transition. However, there are many new features on the new platform that customers are happy with. New PCI, new DVR, etc. Other interfaces on the open platform have been greatly supported by the industry. New functions, coprocessor functions, memory pool mechanism and so on are very attractive functions on the new platform. So, there is no doubt that cloud customers are particularly supportive. So, to sum up, we certainly hope to reduce the platform transition, but so far, from the feedback of customers, when they transition with us, they also recognize the value brought by the transition.
Especially for sapphire rapids, the main improvements also have a lot of value. There is no doubt that with the passage of time, we have been pursuing higher platform stability in the architecture. When we draw up the road map from 2023 to 2024 and even to 2025, you will see that this will be a focus of our development. In addition, when our leading advantages in all aspects – processor, vertical AI, process technology, etc. – come together to play a role, such a platform architecture will highlight greater value.
Via Sina Technology
More reading: Intel: 1q21 revenue was 19.7 billion US dollars, down 1% year on year, still exceeding expectations Intel: 4q20 net profit was 5.8 billion US dollars, down 15% year on year Gartner: global semiconductor market reached 420.4 billion US dollars IC insights: Samsung will surpass Intel to become the largest chip manufacturer in 2017 TSMC: 1q21 revenue was 12.919 billion US dollars, up 16.7% year on year SMIC: 2q20 revenue was 9.3 billion US dollars 8.5 billion US dollars, net profit 138 million US dollars, SMIC International's decline expanded to 8%. The company said that the increase in depreciation will bring pressure on net profit. SMIC International: 3q20 revenue 1.08 billion US dollars, net profit 256 million US dollars, TSMC: 4q20 revenue 12.68 billion US dollars, a year-on-year increase of 22%. Intel: 1q18 data center business revenue increased 25% year-on-year, SMIC International: 2q20 phone conference: annual revenue target still increases by 15-20%, gross profit rate higher than last year's lithography machine manufacturer ASML: 2q20 net sales of 3.3 billion euro, sales growth expected to remain unchanged Intel: 4q17 data center business drives high-speed revenue growth IHS Markit: Samsung Semiconductor Sales of 18.607 billion US dollars in Q1 2018 Net profit of US $6.9 billion, up 33% year on year
If you want to get the full report, you can contact us by leaving us the comment. If you think the information here might be helpful to others, please actively share it. If you want others to see your attitude towards this report, please actively comment and discuss it. Please stay tuned to us, we will keep updating as much as possible to record future development trends.
RecordTrend.com is a website that focuses on future technologies, markets and user trends. We are responsible for collecting the latest research data, authority data, industry research and analysis reports. We are committed to becoming a data and report sharing platform for professionals and decision makers. We look forward to working with you to record the development trends of today's economy, technology, industrial chain and business model.Welcome to follow, comment and bookmark us, and hope to share the future with you, and look forward to your success with our help.