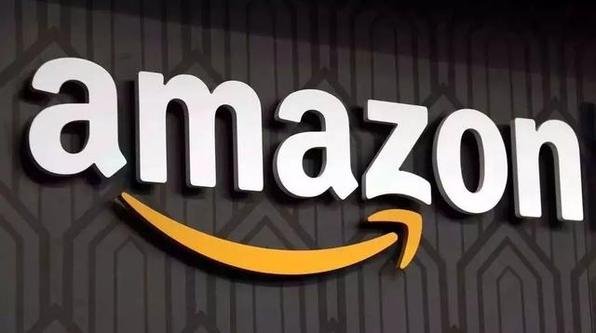 The following is the 1q21 financial report teleconference record has made a lot of investment in door-to-door distribution From Amazon recommended by recordtrend.com. And this article belongs to the classification: Electronic Commerce, Online shopping.
On April 30, 2021, the US e-commerce giant Amazon (NASDAQ: AMZN) released its financial report for the first quarter of fiscal year 2021 after the US stock market closed on Thursday (early morning of Beijing time on Friday). According to the report, Amazon's net sales in the first quarter were 108.5 billion US dollars, up 44% compared with 75.5 billion US dollars in the same period of last year, with a year-on-year growth of 41% excluding the impact of exchange rate changes, exceeding expectations; Net profit was US $8.1 billion, up 220% from US $2.5 billion in the same period of last year; Diluted earnings per share was $15.79, compared with $5.01 in the same period of the previous year, far exceeding expectations.
After the financial report was released, Brian olsavsky, chief financial officer of Amazon, and Dave Fildes, director of investor relations, attended the financial report conference call and answered analysts' questions on the spot.
[Amazon's net profit in the first quarter increased by 220% year on year, far more than expected! After hours up more than 3%]
The following is the record of the financial report meeting:
Analyst of Barclays Bank: my question is about the distribution of the last kilometer. Now Amazon is vigorously developing this part of its business. What makes the management feel that they are investing in the right field? Can the last kilometer distribution help Amazon reach some regions and gain more market share?
Osaviski: we have invested a lot in this field. I also mentioned this issue last year. Our capital expenditure data shows that in the past 12 months, we have increased our investment in infrastructure by 80%. In terms of the last kilometer transportation, we divide it into medium distance distribution, which means that we are in a medium distance from our warehouse to the final distribution point, using long-distance transport vehicles, etc. And the last kilometer distribution, we have distribution stations, as well as distribution service partners.
Compared with some external distributors, our expenses are very competitive. We strictly measure the cost and the dynamic changes of demand and density and population density. We have the ability to control the workflow from the warehouse to the final consignee. We ship a batch containing a large number of orders to a third party, which is a continuous workflow. These orders are transported from the warehouse about 5 to 6 times a day to the final buyer.
We can control the product flow and information flow, which has made a lot of progress and brought us a lot of benefits, and we can save a lot of time, because we can control the information of the product from order to delivery to the terminal receiver, and we will continue to invest in this area.
Finally, an important component of 1km distribution is DSP distribution service plan. We now have about 100000 transport drivers, and the number is growing. Then these people gradually become some small business owners and have their own express business. They can also get information about technology and express business through this plan, Therefore, our entire DSP has a huge role in promoting entrepreneurship and is conducive to building a diversified business community.
Jeffery investment bank analyst: my question is about the data performance of the backlog orders of AWS. In the past few quarters, the backlog of AWS has grown rapidly. Now we see that the growth of orders has begun to turn into the growth of revenue. What's the management's view on this? Do you think this trend will continue?
Fildes: as of March 31, the backlog was about $5.29 billion. Now it has increased by 55%. We are very satisfied with the result. Revenue is also growing, the team is constantly innovating, our customers are also making long-term investment in this area, the degree of participation is very high, and we get a very good experience from it, and we will continue to invest more value in the products, which is a very good cooperative relationship.
Analyst: in the opening statement, the management mentioned the acceleration of international business growth. What are the main reasons? In some places, the epidemic situation is getting better. Do you see a decline or slowdown in the growth rate?
Osaviski: the growth of international business is very fast, but there are differences between countries. After the epidemic, compared with before, our business has grown a lot. We are very satisfied with this huge progress. We not only provide customers with a lot of value, but also improve our distribution capacity, We also provide a lot of electronic products and services. With the continuous improvement of the ability of the distribution service of the products by consumers, we also see the greater stickiness of consumers.
Generally, we don't expect the growth rate to reach 50% in the first quarter. We are surprised at the actual growth. Here, I would like to pay tribute to our operating departments, who have strictly controlled the cost, and we are beginning to see the leverage of fixed assets and delivery performance assets.
Fildes: now we see that many countries around the world are gradually lifting the blockade. In the second half of last year, we launched prime service in Turkey. The situation is getting better.
Analyst of Cuban capital market: what's the current performance of fresh food business?
Osaviski: the fresh food business has performed very well after the outbreak. People have a good response to receiving fresh food delivery service at home, and the number of these consumers is growing. At the same time, we are constantly improving our ability. Amazon fresh food will become the welfare of prime members in the second half of 2019. The consumer response to this is very good, and we are beginning to see the growth of this business. The business of fresh food store is still in the early stage of development. We think the technology is very beneficial to consumers, and we have sufficient confidence in it. Now we have 12 physical stores, and we plan to open new stores in Southern California, New Jersey and Seattle.
Analyst: the guidance forecast of the management for the second quarter is relatively good. What is the current demand of e-commerce business, or what other reasons make the management make such a positive forecast? In the field of advertising business, it has been three consecutive quarters to achieve the growth of advertising business, so what are the main factors? What is the future trend?
Osaviski: we expect to achieve growth in all business areas in the second quarter. We will launch member day activities later in the second quarter, and more information about related activities will continue to be released in this quarter. This will also be taken into account.
JPMorgan analyst: what is the contribution rate of member day activities to the guidance in the second quarter? What factors are taken into account in determining the time of a member's day? What is the meaning and performance of Amazon football night?
Osaviski: we will not quantify the contribution of member day. You can see some predictions from other channels. Last year's membership day was a little earlier than before. Last year, there was the Olympic Games, which lasted until this year. July was a holiday in many areas. This year, we decided to try to hold the membership day in the second half of the second quarter.
I'm not sure about the advertising potential of Amazon football night right now, but we've got exclusive content, and we've broadcast the event with a number of partners over the years. We believe we can take advantage of a variety of innovations, and we're looking forward to the event.
Bank of America analyst: is the growth of AWS due to the gradual recovery of transactions? Will the second quarter last? The management mentioned that 175 million prime members of Amazon use prime video. What is the impact on retail services? What is the performance of content expenditure data? How to promote the overall Amazon business?
Osaviski: I will not specifically point out the reasons for the growth of AWS, because the overall utilization rate is growing and the scope is expanding, covering many industries and different types of enterprises, including large enterprises and start-ups. The growth performance of this quarter is also very good. In fact, we have achieved growth in the whole. We provide AWS customers with many service advantages, including more functionality, security and so on.
Fildes: in prime video, our strategy has also been mentioned before. We regard prime video as an important part of the overall prime member business, driving the increase of utilization rate, which is also an important channel to attract new members. We observed that prime video users showed higher membership renewal rate and higher user stickiness. In Brazil, we focus on using prime video to help get more members, which is also a good way. People responded very well. Our studio team worked very well and attracted all kinds of talents and video producers.
As for content spending, we will continue to invest in all kinds of content, including original content, so this data will continue to grow.
Morgan Stanley analyst: Amazon's services provide countless consumers with a variety of products to choose from. What areas do the management think can be further optimized? What are the key points in the process of optimizing commodity categories, distribution, investment, innovation and so on to better serve consumers? In terms of hardware equipment, what are the successful experiences to share? What opportunities are there to gain more users?
Osaviski: Amazon's innovation speed is very fast, and we are trying our best to ensure the global pace is consistent. Our innovation in one country will try our best to ensure the synchronous promotion in other regions. The focus now is to get our one-day service back to the pre epidemic level. At present, we have seen the common development of yirida and dangrida services in Europe. Our efforts in the U.S. distribution business are also producing results. Distribution is very important and is challenged by both volume and distance. We hope to make more progress in 2021.
Prime members also have a lot of benefits, including digital benefits. We are very satisfied with the work of studio, but at the same time, we will also pay attention to other content, such as Lord of the rings, which will go online as soon as possible.
In terms of hardware, Amazon's aim is to make consumers' life easier and more convenient. We are also trying to develop a lot of different hardware products, and make Alexa more intelligent by adding new features, AI, machine learning and other ways. In this community, there are not only our products, but also many third-party equipment manufacturers to share the power of innovation.
When our devices are more intelligent, people's expectations will be higher. In the past year, we learned from user behavior that although people are in a restricted state, Alexa can still help them connect with others, or get some health advice or search information by connecting Alexa with fitness app, Of course, part of the purpose is not to be bored during the isolation period. By understanding user behavior, Amazon team is also trying to innovate and provide better services.
Amazon: net sales of 4q19 reached US $87.4 billion, a year-on-year increase of 21%. Amazon: 1q21 revenue reached US $108.5 billion, net profit increased by 220% year-on-year. Amazon: net sales of 2q19 reached US $63.4 billion, Year on year growth 20% Amazon: 4q19 financial report teleconference record AWS's product portfolio is in the leading position in the market terrible Amazon Empire – data information view Amazon: 1q20 net sales $75.5 billion year on year growth 26% Bezos annual shareholder letter: Amazon has 840000 employees will carry out regular inspection on all employees Amazon: 2q20 net profit $5.2 billion year on year growth 10% %Amazon: 1q20 financial report teleconference record $300 million testing cost in the second quarter of April 95000 new recruits Amazon: 2q20 financial report teleconference record the first strategy of this year is to ensure the safety of employees and customers Amazon: 3q20 financial report teleconference record 2 Orders in the third quarter were too large to "overdraw" all warehouses Amazon: net sales of 4q20 was US $125.6 billion Bezos will resign as CEO organ:2011 Global e-commerce will grow 19% to $680 billion in 2010
If you want to get the full report, you can contact us by leaving us the comment. If you think the information here might be helpful to others, please actively share it. If you want others to see your attitude towards this report, please actively comment and discuss it. Please stay tuned to us, we will keep updating as much as possible to record future development trends.
RecordTrend.com is a website that focuses on future technologies, markets and user trends. We are responsible for collecting the latest research data, authority data, industry research and analysis reports. We are committed to becoming a data and report sharing platform for professionals and decision makers. We look forward to working with you to record the development trends of today's economy, technology, industrial chain and business model.Welcome to follow, comment and bookmark us, and hope to share the future with you, and look forward to your success with our help.