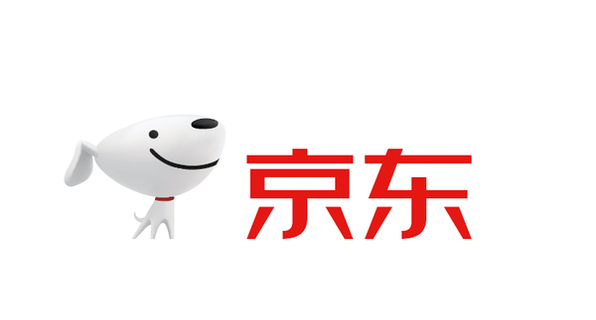 The following is the 4q20 financial report teleconference record has been cleared, many low-quality businesses community group buying is only an initial test From JD.COM recommended by recordtrend.com. And this article belongs to the classification: Group buying, logistics, Electronic Commerce, mobile electronic commerce.
On March 11, 2021, Jingdong group today released its unaudited fourth quarter and full year results for the fiscal year 2020 ended December 31, 2020.
Net income in the fourth quarter of 2020 was 224.3 billion yuan (about 34.4 billion US dollars), up 31.4% year on year. In the fourth quarter of 2020, the net service revenue was 32.1 billion yuan (about 4.9 billion US dollars), a year-on-year increase of 53.2%. In 2020, the annual net income was 745.8 billion yuan (about 114.3 billion US dollars), up 29.3% year on year. In 2020, the annual net service revenue was 93.9 billion yuan (about 14.4 billion US dollars), a year-on-year increase of 42.0%.
After the financial report was released, Xu Lei, CEO of Jingdong retail group, Wang Zhenhui, CEO of Jingdong Logistics, Xu ran, CFO of Jingdong group, and Liao Jianwen, CSO of Jingdong group, attended the analysts' conference call and answered questions.
[JD releases latest performance]
Bank of America Merrill Lynch analyst: the company's user growth was very strong in the fourth quarter. What is the reason? We can see that the user conversion rate was higher than expected last year. What are the main drivers? Previously, the management mentioned that there were more merchants entering the platform in the fourth quarter than last year. With the increase of browsing rate, how fast are the new merchants?
Xu ran: as for net profit, we need to separate 1p (quality products meeting multiple scenarios) and 3P (including high-quality products meeting multiple scenarios, the lowest price and personalized service). If we only consider the gross profit rate of B2C business (enterprise to consumer) in the fourth quarter, it will be tightened. However, if we add advertising revenue on this basis, then 1p business actually has a slight rise, which is also our internal calculation method. In last quarter's conference call, I mentioned that we plan to further invest the additional revenue from the first nine months of 2020 in improving the user experience and optimizing the logistics infrastructure.
It can be said that the gross profit rate of 1p in the fourth quarter is higher than that in the same period last year, and the whole year is also 20% higher than that in the same period last year. This is mainly due to the rapid growth of gross profit rate of many categories, including Jingdong supermarket and so on. The reduction of social welfare has no impact on the growth of our annual gross profit rate, because we have received a one-time VAT discount in 2019, which is almost the same amount.
The gross profit margin of 3p declined slightly in the fourth quarter, although 3P created a higher volume of commodity transactions in the fourth quarter compared with the same period last year. Our business model is still very advantageous in the whole market environment, but the combination of some commodity categories has changed a little under this model. For example, health care, fresh supermarket, electronic appliances and other products perform better than clothing and other products. In our market business model, the products with low conversion rate tend to grow faster than those with high conversion rate. We firmly believe that this is a healthy change, which also reflects our efforts in building a stable market environment and sustainable ecological environment.
Xu Lei: Jingdong is very concerned about consumer experience and service. In the whole year of last year, the number of our businesses was steadily increasing. As I mentioned just now, consumers have high requirements for our businesses, so they attach great importance to their service ability and product ability. So last year, we cleaned up some low-quality and inefficient businesses. From the total number of platforms, they grew steadily. However, the absolute value of newly introduced businesses is still very high. Generally, they have greatly improved in quality and operation ability. Therefore, we will pay more attention to the internal and efficiency of businesses in the future. In this way, the efficiency of the entire open platform transformation has been significantly improved compared with last year, and the efficiency of businesses operating stores has also been improved. In addition, the satisfaction of businesses has also increased significantly.
Analyst of Goldman Sachs Bank: the management mentioned many new businesses, including Jingxi, etc., so please share with the management why they made these investments? Because the company itself is very strong in e-commerce. What factors will the company focus on to determine the investment focus? Time, manpower and other costs or project scale?
Xu ran: in the fourth quarter, we mainly adjusted the business of Jingxi to enhance the synergy of the whole ecosystem. We can see that there are great opportunities in the field of group buying business, huge market scale and highly fragmented supply chain. At the same time, there is room for the whole industry to improve operational efficiency through technology and innovative business model. We also found that group buying business has greater potential in some small cities, especially in small commodities that are not easy to preserve. This business model can greatly improve the operation efficiency, shorten the logistics chain, optimize the inventory and marketing efficiency, and improve the user's shopping experience.
Although group buying platforms in many markets mainly adopt the business model of driving sales through traffic, we firmly believe that group buying will return to basic retail in the future. Therefore, we should make a long-term plan as soon as possible, and the ultimate goal is to continuously improve the operational efficiency of the supply chain, and use advanced platform technology to provide consumers in smaller cities with high-quality wholesale and retail user experience, so as to improve the quality of life.
Jingdong Jingxi is an important part of this strategic deployment. We will adopt a mode different from other platforms in the market, focusing on the supply chain and logistics network, and making full use of our existing infrastructure. Since January this year, we have started to promote Jingdong Jingxi in some domestic cities, and it is still in a very early stage. Now we have successfully developed our own group buying business, but we still need to gradually establish the local supply chain, logistics network and improve the platform technology to support the efficient operation of these businesses. In addition, we will employ professional management personnel and R & D team, and obtain new user groups in various cities. In this way, we need to invest in many aspects.
Recently, we changed the name of Jingdong convenience store to jingxitong. In many areas of China, Jingdong has established a complete B2B (business to business) logistics network and localized business development team. At present, jingxitong has obtained more than one million small and medium-sized enterprise users, and some convenience store operators can naturally become the team leaders of our project. At present, our existing centralized purchasing platform, which is the central system mentioned before, can also greatly help in fast-selling goods, household goods and other categories of goods, and provide consumers with more choices of goods in a short time.
At the same time, we have established close business cooperation with partners from all walks of life, so that we can continuously improve the upstream supply chain capacity, create more value for our consumers, and accelerate the electronic reform for the established supply chain partners. In some big cities, we have gained a lot of loyal users, but in some small cities, it is still in the initial stage. At present, the conversion rate from Jingxi to Jingxi is very high. In some cities, our existing teams and e-commerce capabilities have laid a solid foundation for the development of Jingxi Pinpin business, but it is not enough to support the growth of new business. However, we can make full use of the existing industry experience and advanced technology to help the new business develop steadily.
Jingxi Pinpin can greatly improve the participation of local users and merchants, such as using convenience stores as media to attract users to use Jingxi and jingxitong business, and enhance our local visibility. This is also the logic of integrating these three business units into one. Most importantly, in order to better carry out this project, we sent the best team of the company, and also got the support of the company's retail and logistics business.
For investment, we need to plan sufficient reserves in advance for new business. In many areas, we will carefully calculate the return on investment and constantly adjust it according to the actual market situation. At this stage, we can not accurately estimate the amount of investment in this project. Because this market is very turbulent and competitive, I can say that our short-term strategy is not to actively acquire users and expand infrastructure, but to really build core competence and upgrade technology, in order to create long-term value for users and partners. This is consistent with our long-term operation philosophy. We hope to keep the transparency of communication with investors and report new business and plans to them in time.
Xu Lei: I would like to add from the perspective of business. First, we are not only concerned about e-commerce retail, the most important factors are people, goods and market. The whole development process of Jingdong retail can be said that it started from category expansion at the earliest, followed by two modes of cost and open platform, and more focused on the expansion of "goods".
In the second step, we have entered into the "crowd". Starting from the initial niche of 3C digital, we have attracted more consumers through categories, including the sinking market users and female users. This is about "people".
In terms of "field", from the centralization of services, we began to carry out online services, and gradually explored online decentralization. In the past two years, we began to explore offline business and omni channel mode. In fact, this is the logic of the whole business development, but what is the most important thing behind it? It's whether we think we can solve consumers' pain points in terms of cost, efficiency and experience in a specific field, or we can create a better business model.
This year, we hatched health and industrial products from Jingdong retail. All the starting points for consideration are whether we can create value for the industry and solve the pain points of the industry. In the history of Jingdong, there have been many problems that have happened to many companies, that is, we only look at the market scale of the newly entered fields. Now we use value and long-term to see whether it is worth our investment and to develop such an innovative business. So we focus more on the factors I mentioned above. Finally, I would like to state that we hope to create a sustainable and stable business development and business innovation for the whole industry, including investors and consumers.
Citibank analyst: in the fourth quarter, did the company make a profit in the community group buying business? For fast-selling products, does the company have pressure from competitors on other platforms? In January, due to the Chinese new year, can the company give some updates on its revenue data? Is this year more special than before? What categories have been affected?
Xu Lei: on the issue of consumer goods Festival, at present, for the community group buying industry, we will focus on several fields, among which fresh and consumer goods should be paid more attention, and a few of them will also pay attention to live products, but the proportion is relatively low. At present, we can see that the two categories of consumer goods and fresh food are not affected by group buying in the community, because they are different from consumers' shopping habits, shopping psychology and sales unit price. What can be shared is that some community group buying companies hope to cooperate with us in some product categories.
Compared with last year, this year's new year's festival has changed a lot. The sales situation and user participation are greatly improved. We can see that the growth rate of gifts, cosmetics, food, household appliances and other categories is very optimistic. Because of the epidemic in February last year, the growth rate of some categories was greatly affected by the epidemic, but this year it was completely released. Of course, the performance of categories related to cleaning, health and masks is not as strong as that of the same period last year, but I think this is a very good situation after the epidemic has been alleviated.
Last but not least, the sales of off-site orders have tripled year-on-year because the State advocates celebrating the Chinese new year on the spot this year. In addition, due to the policy, businesses will have a long rest in previous years, but this year they will continue to operate or extend the operation time, so the participation of the whole business is higher than in the past.
Xu ran: for the revenue of community group buying business in the fourth quarter, we only conducted the initial test in one or two cities in China, so the revenue can be ignored.
Jingdong: the net income of 4q20 was 224.3 billion yuan, up 31.4% year on year. Jingdong: 2q20 financial report teleconference record. Jingxi's user scale grew rapidly, and business activity was higher than that of Jingdong. Jingdong: the net income of 3q20 was 174.2 billion yuan, up 29.2% year on year. Jingdong: 3q20 financial report teleconference record. 80% of new users came from low tier cities The proportion of marketing expenditure is declining, pinduoduo: 2q20 revenue is 12.193 billion yuan, up 67% year on year. JD: 1q20 financial report teleconference record. During the epidemic period, many new users were obtained. JD: 1q20 revenue is up 21% year on year. During the epidemic period, e-commerce and logistics perform well. JD: 1q20 revenue is 146.2 billion yuan, up 20.7% year on year. What are the Internet companies in the club thinking? Do what? Amazon: 2q20 financial report teleconference record the first strategy of this year is to ensure the safety of employees and customers. Amazon: 2q20 net profit 5.2 billion US dollars, a year-on-year increase of 100%. Amazon: 3q20 financial report teleconference record the order volume in the second and third quarters is too large, overdrawn all warehouses. Alibaba: 3q20 revenue 221.084 billion yuan, a year-on-year increase of 37%. Amazon: 4q20 net sales of 125.6 billion US dollars Bezos to resign as CEO Alibaba: 3q20 financial report conference call
If you want to get the full report, you can contact us by leaving us the comment. If you think the information here might be helpful to others, please actively share it. If you want others to see your attitude towards this report, please actively comment and discuss it. Please stay tuned to us, we will keep updating as much as possible to record future development trends.
RecordTrend.com is a website that focuses on future technologies, markets and user trends. We are responsible for collecting the latest research data, authority data, industry research and analysis reports. We are committed to becoming a data and report sharing platform for professionals and decision makers. We look forward to working with you to record the development trends of today's economy, technology, industrial chain and business model.Welcome to follow, comment and bookmark us, and hope to share the future with you, and look forward to your success with our help.