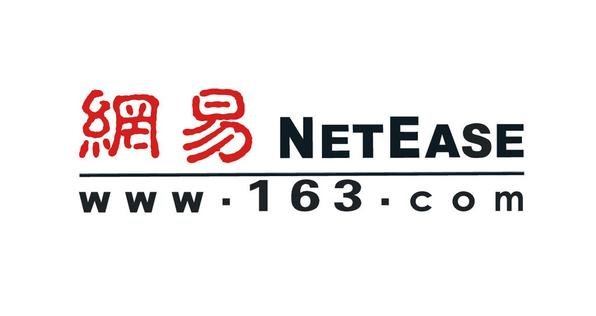 The following is the China's Android channel is divided into the most expensive in the world, Ding Lei said From Netease recommended by recordtrend.com. And this article belongs to the classification: Online music, News portal, Electronic Commerce, Network entertainment.
On February 25, 2021, Netease (NASDAQ: ntES) released its fourth quarter financial statements as of December 31, 2020 on Thursday. According to the financial report, Netease's total revenue in the fourth quarter was 19.76 billion yuan (US $3.029 billion), a year-on-year increase of 25.6%; net profit of continuous operation attributable to Netease was 975.7 million yuan (US $149.5 million).
Ding Lei, chief executive of Netease, and Yang Zhaoji, chief financial officer, attended the financial report conference call to interpret the key points of financial report and answer questions from analysts.
[Netease's revenue in the fourth quarter was 19.8 billion yuan, a year-on-year increase of 25.6%]
The following is the record of the financial report conference call:
Analyst: my question is about the third party channel. How much of Netease's Android mobile game revenue comes from third-party channels (including third-party Android mobile app store)? For this part of the revenue, what is the average proportion of revenue sharing to the third-party channel?
We learned from the media that some time ago, Netease's friends were negotiating with the third-party Android mobile store, demanding to reduce the share of game revenue allocated to the third-party channel. I want to know if Netease has conducted similar revenue sharing negotiations with third-party Android channels. If we have had consultations, what is the progress of the consultations?
Ding Lei: the share of Android channel in China is the most expensive in the world, up to 50%. Netease has a few games, about 30%. But in my opinion, the current ecology is not healthy, because it costs about 20% more than apple. We hope that in the future, other Android markets will be in line with international standards in game sharing. Now, even overseas, there is only 30%. There is no reason for these Android manufacturers to share 50%. This is very bad for the industrial ecology. We hope that the whole industry can develop a healthy ecosystem together.
Yang Zhaogong: about half of our game revenue comes from the IOS platform, and few game companies can reach such a high level; the other one-third comes from the Android channel, and the rest comes from our official channel.
Analyst: my question is about the strategy of hand swimming to the sea. In 2019, the management has mentioned that in the next three to five years, overseas revenue will account for more than 30%. After the epidemic, including 2020 and this year, overseas mobile games also maintained a rapid growth. I would like to ask, in the current situation, will the proportion of overseas revenue reach 30% faster. In terms of going out to sea strategy, have you developed strategies different from those in China for heavy games and light games?
Ding Lei: 2021 is a very important year for our company, the year for the release of overseas games. This year, "Harry Potter", "endless Lagrange" will be listed overseas, I hope it will be a bumper year.
Yang Zhaogong: as for our strategy of going to sea, we do not put our future on one or two categories, but pay more attention to the diversity of categories and R & D capabilities. We want to distribute different kinds of games for different players in different countries. Shooting game "wilderness action" has been a success in Japan. In addition, we have full confidence in strategy games such as endless Lagrange and Lord of the rings. We believe that we can take advantage of our local experience and extend it to other geographical areas. There are also such casual krypton card games as "Harry Potter" and so on. We want to have all kinds of games, especially for different geographical markets, and meet the needs of different players, which is our strategic goal of globalization.
Analyst: what are the growth directions and driving factors of cloud music in 2021? For example, how about the growth of member income? Or the opportunity of online advertising? Or will live broadcasting grow faster? In addition, what are the reasons behind Netease's 1 billion yuan investment plan for video content? Will it restructure the growth of online advertising or promote the growth of media business?
Ding Lei: the current revenue of cloud music is mainly three: first, members, second, advertising, and third, some live broadcast value-added services. In the future, we will attach great importance to strengthening the construction of cloud music song content, including supporting many excellent works. Therefore, the income of members will still be a major part, which is our most important development direction.
The second is video. In fact, music is mainly about the auditory sense, it is always the second sense, and the first sense is always the visual sense. We have noticed that consumers in China and around the world have gradually changed their understanding of Internet content from watching words and listening to music to watching videos. Therefore, these short video platforms, including live broadcast platforms, are widely welcomed by users in China because of their rich and intuitive content.
In terms of investing in medium and short videos, we will certainly give full play to the characteristics of our own applications. For example, short and medium videos of games and short and medium videos related to life or knowledge. Netease in the news client, we have a knowledge road. Since the beginning of last year, we have invested in producing a large number of knowledge short videos. In the future, this is also the direction of our investment. We have seen that the average number of videos played in this area has increased by two to three times. Therefore, we will continue to strengthen investment in short videos related to our core business, such as games, life, knowledge highway, etc.
Analyst: I want to ask a question about the game. What do you think of China and the global PC game market? What's your position in this market? Will you put resources into the production of new PC games? Or do you mainly maintain the original PC games? Please talk to the management about the planning of end tour!
Ding Lei: at present, we still attach great importance to the PC game market, because it can bring unique experience to users. We will strengthen the PC games we are running, and we are also developing a new generation of PC games, including super fight dream, which we will launch in the second quarter. This is a very super modern style, very novel PC game, which is also a big change in our game style. In addition, in the middle of this year, we will release a highly acclaimed "forever".
We have not only developed PC games such as "super fight dream" and "eternal disaster", but also provided a series of PC games such as "watchman", "darkness", "hearthstone legend", "world of Warcraft" and "StarCraft" on the PC platform with our partner blizzard. We are probably the richest PC game operator in China. We still attach great importance to the development of PC game business, because its experience is totally different from that of mobile games.
Analyst: my question is also about the development of overseas games. Overseas development opportunities are great. Do you plan to speed up overseas development through M & A? Or do you want to increase your overseas income step by step through your own R & D? In addition, what do you think of the policy of entertainment, live games and music?
Ding Lei: in terms of overseas expansion, we are walking on two legs. One is to promote the games developed by ourselves overseas. There are also many ways we can develop ourselves. For example, "Harry Potter" is a British IP and our own kernel development to obtain global distribution. We also invest a lot in M & a overseas, and we hope to expand our overseas market through cooperation with these companies. Our M & a overseas has never stopped.
Yang: Generally speaking, we find that games, live broadcasting and music are becoming a new form of entertainment. In sports, there are even rumors that games will be included in the Olympic Games. This is actually a form of exercise for young people. Therefore, the game, live is very important, these live content is also built on the basis of our game content. Its growth is also healthy and sustainable. Music has gradually become one of the most important forms of entertainment. It is not only "listening", but also "watching". "Watching" has gradually become a new form of enjoying music. All of these are developing slowly, and policies and regulations encourage this kind of innovation and try to adapt to this change. We also plan to continue to invest in it, and we are very confident about that.
Analyst: I'd like to ask about the release rhythm and timeline of the new game. There are several big IPS, including Diablo: immortality, pockmann and Harry Potter. When you release these games, will you distribute them one by one in each quarter, or will they be released as soon as possible after testing?
Yang Zhaogong: we are not in a hurry to release these games. At present, these games have been licensed, and some of them should be released in the first half of this year.
Netease: 4q20 revenue 19.8 billion yuan, a year-on-year increase of 25.6% Netease: 1q20 net profit 3.5 billion yuan, exceeding market expectations Ding Lei said to do a good job in the realization mode of cloud music traffic iResearch: in 2012, the overall revenue of Q4 Netease was 2.33 billion yuan, an increase of 8.3% over the same period of last year; Netease: 2q20 net profit was 5.2 billion yuan, an increase of 33.3% over the same period of last year; Sohu: 1q20 revenue was 436 million US dollars, loss narrowed, loss reduced by more than 60% over the same period of last year; Sohu: 2q20 revenue was 421 million US dollars, net profit was 12 million US dollars; Sohu: 3q20 total revenue was 158 million US dollars Year on year loss of nearly 80% Netease: 1q18 revenue increased by 3.9% year on year, game business decreased by 18.4% year on year Will continue to invest heavily in Google cloud
If you want to get the full report, you can contact us by leaving us the comment. If you think the information here might be helpful to others, please actively share it. If you want others to see your attitude towards this report, please actively comment and discuss it. Please stay tuned to us, we will keep updating as much as possible to record future development trends.
RecordTrend.com is a website that focuses on future technologies, markets and user trends. We are responsible for collecting the latest research data, authority data, industry research and analysis reports. We are committed to becoming a data and report sharing platform for professionals and decision makers. We look forward to working with you to record the development trends of today's economy, technology, industrial chain and business model.Welcome to follow, comment and bookmark us, and hope to share the future with you, and look forward to your success with our help.