global economy
The economic recovery is not synchronous and has differentiation, which may put financial stability at risk From IMF economists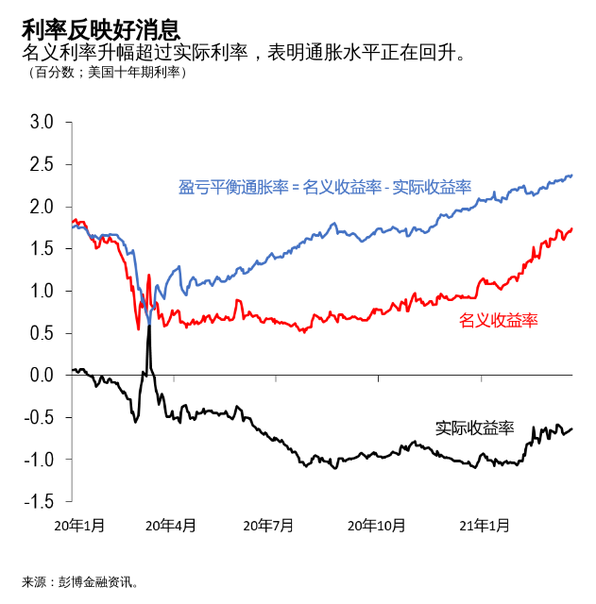 The following is the The economic recovery is not synchronous and has differentiation, which may put financial stability at risk From IMF economists recommended by recordtrend.com. And this article belongs to the classification: global economy .
After the chaotic 2020, the global economy is finally recovering from the worst stage of COVID-19, but there is a significant difference in the prospects of recovery in various regions and countries, which only happened after the "lost year" after the shock. If central banks failed to take unprecedented policy measures, if governments failed to introduce fiscal measures to provide support, the global economy would have suffered more serious trauma.
The global market is paying attention to the current rise of long-term interest rates in the United States. It is worried that the sustained and rapid rise of interest rates may lead to the tightening of the financing environment, thereby damaging the growth prospects. Since the beginning of 2020, the yield on US Treasury bonds has recovered to about 25.75% in the first 10 months of 2020, reaching the level of 1.1% in the first 10 months of 2020.
The good news is that the rise in US interest rates is partly due to improved vaccination prospects and stronger economic growth and inflation. Both nominal and real interest rates have increased, and the nominal yield has increased more, which indicates that the implied inflation level (the difference between the nominal yield and the yield of inflation linked treasury bonds) in the market is picking up. Allowing moderate inflation is an expected goal of loose monetary policy.
The bad news is that the rise in interest rates may reflect uncertainty about the future path of monetary policy, as well as investors' concerns about the possible issuance of additional treasury bonds by the US authorities to finance fiscal expansion, as reflected by the soaring term premium (compensation for investors' interest rate risk). Market participants begin to pay attention to the time when the Federal Reserve cuts asset purchases, which may push up long-term interest rates and financing costs, thus tightening the financing environment, especially when the prices of risky assets fall.
Global impact
What needs to be clarified is that historically, global interest rates have remained low. But the rate of interest rate adjustment could trigger volatility in global financial markets, as we have experienced this year. Assets generally use relative pricing, and the price of each financial asset (from simple mortgage loans to emerging market bonds) is directly or indirectly related to the US benchmark interest rate. As interest rates continue to rise rapidly this year, the volatility has also increased, and there is a risk that such volatility will further intensify.
If the interest rate of the United States suddenly rises unexpectedly, it may lead to the tightening of financing environment, because investors will turn to the mode of "reducing risk exposure and protecting principal". This may be a market concern about the price of risky assets. There seems to be overvaluation in some sectors of the financial market, and the vulnerability of some sectors is further increasing.
So far, the global financing environment is still loose. However, in countries with slow economic recovery and lagging vaccination progress, their economies may not be ready for the tightening of financing environment. Policymakers may be forced to use monetary and exchange rate policies to offset any potential tightening in the financing environment.
Although the yields of government bonds in European countries and other countries have also increased to a certain extent, the increase is not as high as that in the United States. The most worrying thing is emerging markets, because their investors' risk preferences may change rapidly. In view of the large external financing demand in many of these countries, the sharp tightening of global financing environment may endanger their economic recovery after the epidemic. The recent volatility of securities investment flows in emerging markets reminds us of the vulnerability of such flows.
Meeting future needs
Although some emerging market economies have sufficient international reserves, and the large-scale decline in imports makes the original serious external imbalance less prominent, some emerging market economies may face challenges in the future, especially in the case of rising inflation and rising borrowing costs. Local currency yields in emerging markets have risen significantly, mainly as a result of the rise in term premium. We estimate that an increase of 100 basis points in the US term premium will increase the term premium in emerging markets by an average of 60 basis points. Many emerging markets have large-scale financing needs this year; when they refinance debt and finance large-scale fiscal deficits in the coming months, they will face the risk of upward interest rates. Countries with weak economies (for example, due to limited access to vaccines) may also face outflows of securities investment. For many frontier market economies, considering that their bond market financing channels are limited, whether they can obtain financing is still a major concern.
As countries adjust their policies to overcome the epidemic, major central banks need to carefully communicate policy plans to prevent excessive volatility in financial markets. Emerging markets may need to consider policy measures to cope with the over tightening of domestic financing environment. However, when using monetary, fiscal, macro Prudential, capital flow management and foreign exchange intervention measures, they must pay attention to the interaction between policies and their own economic conditions and financing environment.
The authorities still need to continue to provide policy support, but also need to take targeted measures to deal with vulnerability and protect the momentum of economic recovery. Policy makers should provide support for repairing balance sheets, such as improving the management of non-performing assets. Emerging markets should take rebuilding buffer as a key policy to prepare for possible risk repricing and reversal of capital flow.
As the world starts to get out of COVID-19, policymakers will continue to be tested, including the economic recovery is not synchronized and differentiated, the gap between the rich and the poor is widening, and budgetary constraints are limited, but financing needs are increasing. The International Monetary Fund (IMF) is always ready to support its member countries' policy work in the uncertain future.
Tobias Adrian is the IMF's financial adviser and director of money and capital markets. He led the IMF's work on financial sector supervision and capacity building, monetary and macro prudential policies, financial supervision, debt management and capital markets. IMF: it is estimated that the global economy may recover in the next two years. How will the three major international institutions study and judge the global economic recovery of "new crown recession"? Accenture: bold move in difficult times World Bank Chief Economist: global economic recovery is expected to wait until 2025 HBr: global economic recovery is faster than expected World Economic Forum: to achieve real economic recovery, please give more support to SMEs, and market dominance is increasing: a threat to economic recovery? Novel coronavirus pneumonia: WTTC: tourism is crucial to the economic recovery in the Asia Pacific region: DDT: COVID-19 recovery IATA: air travel prospect in the next five years: McKinsey: new normal analysis of consumers in the post new crown pneumonia era: Japanese Cherry Blossom early and blooming late, indicating economic recovery, global champagne consumption hit the highest level since the financial crisis in 2007. IMF: the ratio of US debt to GDP is expected to expand to 116.9% in 2023 IMF: global high house prices threaten economic stability
If you want to get the full report, you can contact us by leaving us the comment. If you think the information here might be helpful to others, please actively share it. If you want others to see your attitude towards this report, please actively comment and discuss it. Please stay tuned to us, we will keep updating as much as possible to record future development trends.
RecordTrend.com is a website that focuses on future technologies, markets and user trends. We are responsible for collecting the latest research data, authority data, industry research and analysis reports. We are committed to becoming a data and report sharing platform for professionals and decision makers. We look forward to working with you to record the development trends of today's economy, technology, industrial chain and business model.Welcome to follow, comment and bookmark us, and hope to share the future with you, and look forward to your success with our help.