global economy
Twelve trends of science and technology industry in 2021 From Forbes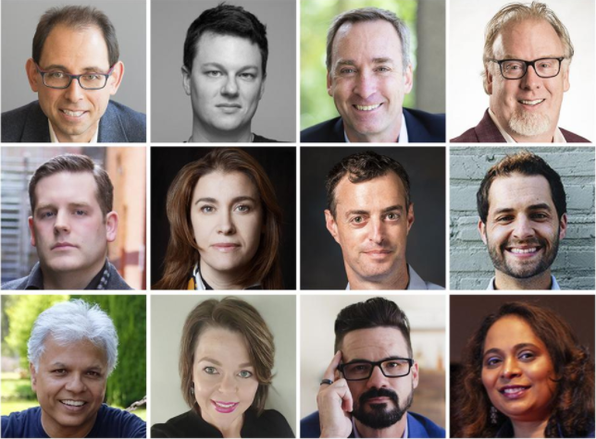 RecordTrend.com is a website that focuses on future technologies, markets and user trends. We are responsible for collecting the latest research data, authority data, industry research and analysis reports. We are committed to becoming a data and report sharing platform for professionals and decision makers. We look forward to working with you to record the development trends of today's economy, technology, industrial chain and business model.Welcome to follow, comment and bookmark us, and hope to share the future with you, and look forward to your success with our help.
The following is the Twelve trends of science and technology industry in 2021 From Forbes recommended by recordtrend.com. And this article belongs to the classification: global economy .
Introduction: no one novel coronavirus pneumonia outbreak in 2020 is expected, and the important role of technology in coping with the epidemic. Even if technology industry leaders are still dealing with the challenges of telecommuting, they realize that the technology industry will continue to move forward and new technologies will emerge. The following is the forecast of the technology industry in 2021 by 12 technology executives from the Forbes Technology Committee:
Figure: 12 technology executives forecast 2021
1. Digital technology enhances customer experience
Digital technology will promote the improvement of customer experience, which means that more and more companies will continue to invest in cloud computing, data and digital technology to bring more convenience to customers. More senior executives will give priority to internal technology projects, so that the team can provide high-quality customer experience more easily and efficiently.
2. Actively promote the modernization of infrastructure
In 2020, enterprises are competing to adopt cloud computing technology to ensure smooth interaction between employees and customers. But it's a stopgap, not a long-term solution. In 2021, the enterprise will adjust the budget, support the modernization of infrastructure and improve the resilience of the business.
3. New customer data privacy laws and regulations
Consumers want their privacy to be protected, especially when digital services become a necessity. Due to the tendency of legislatures to adopt the privacy laws of California, Nevada and other states, many data privacy laws will appear next year.
4. Voting security is getting more and more attention
Voting security is the latest trend in the technology industry. This year's presidential election shows that there are serious security problems in voting and counting. The current solution may be attacked, and new security technologies need to be developed to ensure that all voters can vote only once and can vote remotely.
5. The increase of intelligent space
Due to people's persistence in monitoring and optimizing human behavior patterns, intelligent space has been growing rapidly. Great changes have taken place in the pattern of human behavior in 2020. We can predict that in 2021, smart space will develop to adapt to the changes of human behavior patterns, with the focus on smart home and home office space.
6. Integration of artificial intelligence / machine learning and human creativity
The cooperation of human, data and artificial intelligence will open the curtain of great changes in our work and life style. The integration of AI / machine learning and human creativity will promote the most disruptive innovation in the coming year, whether it is to shorten the time of vaccine research and development or to provide information to the decentralized remote sales team.
7. The acceptance of online payment is getting higher and higher
A trend that will continue in 2021 is that consumers and businesses need to accept online payment. Many enterprises have found that more and more consumers turn to online shopping. People who have lost their jobs or lost their income are looking for other ways to increase their income. They all hope to receive payment conveniently through technological solutions.
8. More creative use scenarios of automation technology
More technology companies will find innovative automation scenarios. This new normal has promoted some revolutionary changes in the field of telecommuting, so executives need to adapt to these changes. Although the core team will focus more on the "people" aspect of the business, there will be more and more automated usage scenarios.
9. Driverless vehicles are more widely used
In 2021, driverless cars – especially unmanned delivery – will have a huge impact on the technology industry. Automatic driving technology can meet the needs of millions of people for safe transportation. During the epidemic period, people began to rely on automatic driving to help themselves through difficulties, and the advantages of automatic driving technology were concerned.
10. Artificial intelligence is more and more widely used in the field of health
Artificial intelligence will continue to expand in the field of health, especially in the post epidemic era. The public health crisis in 2020 profoundly reveals that ethnic minorities and vulnerable groups are at higher risk of bad consequences. Understanding and narrowing the health gap related to social factors will promote the development of health strategies for all human beings.
11. Permanent temporary measures in 2020
In 2021, a major trend of science and technology industry will be to develop permanent solutions on the basis of expediency in 2020. Although many measures taken by the technology industry are only temporary measures, some of them, including telecommuting, will be retained for a long time.
12. New jobs
New trends bring new possibilities and create new jobs. For example, the emergence of mixed meetings means that each meeting needs a meeting expert to use technology to design the meeting experience. The integration of AI in workflow and most projects means that the position of AI business strategist will emerge as the times require. All digital transformation projects need someone to be responsible for the integration of internal policies.
Read more from Phoenix Technology: Forbes: 17 trends of science and technology development in 2017 Forbes: new technologies that will have a significant impact on human society in the next decade Forbes: 7 global science and technology predictions in 2017 strategic news Forbes: fortune of global Billionaires will increase by US $1.9 trillion in 2020 Forbes: Jack Ma's fortune has exceeded US $40 billion Forbes: Top 100 of global brand value in 2017 Apple won seven consecutive titles Forbes: boss LV will surpass gates to become the second richest person in the world in November 2019 Forbes: List of the world's greatest leaders in 2018 Ma Huateng on the list Forbes: US 400 rich list in 2019 Forbes: global top 100 brand value in 2019 Forbes: 50 most influential CMOS in the world in 2019 Forbes: Bezos is ahead of gates by US $60 billion to US $154.8 billion Forbes: best reputable enterprises in the world in 2019 Forbes: Indian tycoon Mukesh Ambani overtakes Ma Yuncheng, the richest man in Asia in September 2017
If you want to get the full report, you can contact us by leaving us the comment. If you think the information here might be helpful to others, please actively share it. If you want others to see your attitude towards this report, please actively comment and discuss it. Please stay tuned to us, we will keep updating as much as possible to record future development trends.