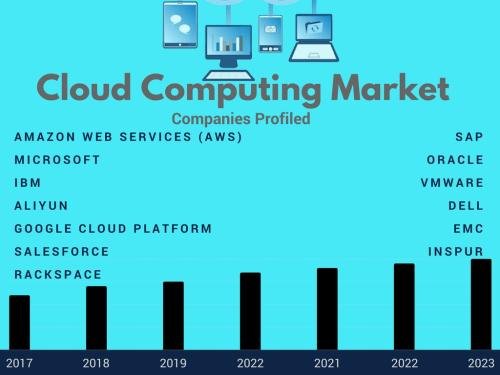 The following is the In 2020, global semiconductor revenue will grow to US $442 billion, with a year-on-year increase of 5.4% From IDC recommended by recordtrend.com. And this article belongs to the classification: IDC, Hardware equipment industry.
Despite the impact of covid-19 on the global economy, the global semiconductor market will perform better than expected in 2020 due to the application of cloud computing and the growing demand for supporting devices such as telecommuting and online learning. According to the semiconductor application forecast report (SAF) of IDC, the global semiconductor revenue will grow to US $442 billion in 2020, an increase of 5.4% compared with that in 2019. DRAM and NAND also recovered from the downturn in 2019, increasing by 4% and 32.9% respectively. With the launch of the covid-19 vaccine and the opening and gradual recovery of the economy, IDC predicts that the global semiconductor market share will reach US $476 billion in 2021, with a year-on-year growth of 7.7%.
The outbreak of covid-19 and the subsequent control measures (including home isolation, telecommuting, online education, travel restriction and production shutdown) for epidemic control involved the business of various industries and brought different degrees of impact on the industry. Mario Morales, vice president of IDC enabling technologies and semiconductors program, said, "the recovery depends on how long it will take for the government's stimulus plan to stabilize the global macro economy, and how consumer confidence will rise with the popularity of vaccines around the world. In addition, we can see that some specific markets are showing an upward trend, which plays a crucial role in this year's economic recovery. These markets include 5g, cloud, intelligent edge and professional foundry industry. In the first half of 2021, the enterprise, cloud and telecom equipment markets are expected to have inventory digestion, but IDC does not expect this to affect the growth of the whole year. At the same time, semiconductor technology is still crucial to every industry in the sustained economic recovery. "
The growth rate of the semiconductor market of computing systems (such as PC and server) exceeds that of the whole semiconductor market, with a year-on-year growth of 10.9% in 2020, reaching US $152 billion. Shane RAU, vice president of research at computing semiconductors, said, "the epidemic control measures of covid-19 force most people to work at home or study online, which stimulates more enterprises and consumers to buy PCs. In addition, enterprise employees and students tend to be decentralized, forcing cloud service providers, telecom operators and enterprise IT departments to increase investment in computing infrastructure. " IDC forecasts that the revenue of computing system will increase by 6.3% to $161 billion in 2021.
Smart phones are the second major driving factor in 2020, and the growth rate of 5g mobile phones has accelerated significantly. The healthy competition of low-cost 5g system chip makes 5g mobile phones present multiple price segments, covering a wider range of consumer groups. Phil Solis, research director of connectivity and smartphone semiconductors, said, "smartphone shipments will drop by at least 5% in 2020, but revenue from smartphone semiconductors will grow by about 3% due to the shift to 5g semiconductors, larger memory, more sensors, and RF support for more frequency bands. For semiconductor suppliers, 2021 will be a particularly important year, as 5g mobile phones will account for 30% of all mobile phone shipments, while semiconductors for 5g mobile phones will account for nearly 54% of revenue in this segment. " IDC forecasts that revenue from mobile semiconductors will grow 11.4% to $128 billion in 2021.
Covid-19 had a serious impact on the automotive and industrial semiconductor markets, resulting in sales and production disruptions, while trade policies affected the supply chain throughout the year. Despite an increase in sales in the third quarter of 2020, auto OEMs are facing disruption due to semiconductor shortages due to the distribution of production by some semiconductor foundry factories. Car sales (including light commercial vehicles) in 2020 were 71 million units, down 14.5% year on year, resulting in a 8.4% drop in revenue from automotive semiconductors to $37 billion. Nina Turner, research manager of automotive semiconductors, said, "the recovery of the automotive industry in 2021 depends on the speed of vaccination and the vaccine's ability to defend against new variants of covid-19 that appear around the world. With the increase of semiconductor products used to support electrification, Infotainment, networking and driving assistance, the growth of in vehicle semiconductor components will continue to exceed the growth of vehicle sales. " IDC predicts that non memory automotive semiconductor revenue will increase by 12.6% in 2021.
IDC global semiconductor application forecast report database is the basis of IDC's semiconductor supplier research, which includes market forecast and custom market model. The database contains revenue data for 2015-2019 and forecasts for 2015-2025 from more than 150 top semiconductor companies. Revenue from more than 20 semiconductor device areas, 4 geographic regions, 7 industry segments and more than 65 end device applications are included in the database and PivotTable.
More reading: Gartner: global semiconductor revenue rebounds to US $449.8 billion in 2020, with a year-on-year growth of 7.3% IDC: global semiconductor revenue is expected to reach 318 billion in 2012 Gartner: global semiconductor revenue is expected to reach US $429 billion in 2019, with a year-on-year decline of 9.6% IDC: global semiconductor revenue is expected to reach US $315 billion in 2012 Growth of 4.6% IDC: it is estimated that more than half of the global semiconductor market will drop 6% year on year in 2020 IDC: the global semiconductor revenue will reach US $304 billion in 2012 IDC: it is estimated that the global semiconductor revenue will reach US $296 billion and US $305 billion in 2011 and 2012 Gartner: it is predicted that the global semiconductor revenue will drop by 0.9% in 2020 Gartner: the top ten semiconductor manufacturers' revenue list in 2013 IDC: 2019 In Q2, India's external storage market's revenue by supplier is US $101.8 million. Gartner: global semiconductor capital equipment expenditure is estimated to be US $38.5 billion in 2014. AMD: 4q20's revenue is US $3.2 billion Net profit increased by 948% year on year Gartner: global semiconductor revenue decreased by 3% in 2012
If you want to get the full report, you can contact us by leaving us the comment. If you think the information here might be helpful to others, please actively share it. If you want others to see your attitude towards this report, please actively comment and discuss it. Please stay tuned to us, we will keep updating as much as possible to record future development trends.
RecordTrend.com is a website that focuses on future technologies, markets and user trends. We are responsible for collecting the latest research data, authority data, industry research and analysis reports. We are committed to becoming a data and report sharing platform for professionals and decision makers. We look forward to working with you to record the development trends of today's economy, technology, industrial chain and business model.Welcome to follow, comment and bookmark us, and hope to share the future with you, and look forward to your success with our help.