Hardware equipment industry
It is estimated that the penetration rate of mini led in display and other fields will exceed 20% in 2025 From CMMA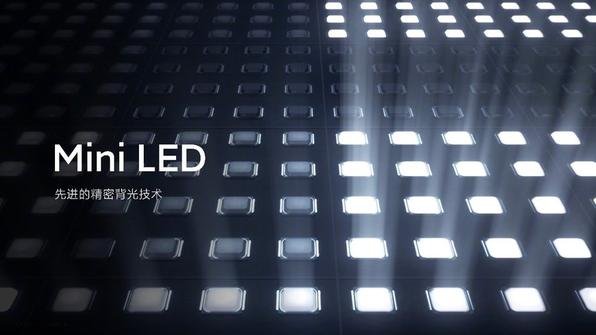 The following is the It is estimated that the penetration rate of mini led in display and other fields will exceed 20% in 2025 From CMMA recommended by recordtrend.com. And this article belongs to the classification: Hardware equipment industry.
At the high quality development forum of new generation display industry held by CMMA of China Electronic Video Industry Association on March 25, experts pointed out that the mini / micro LED display technology has gradually moved towards industrialization and become the mainstream of the next generation display technology.
Zheng Youjian, academician of Chinese Academy of Sciences and professor of School of Electronic Science and engineering of Nanjing University, said that micro LED technology can support the commercialization process of products.
The process of industrialization was accelerated
Jiang Yi, chief operating officer of Riad, said that according to ledinside's calculation, with the arrival of mass production of mini / micro LED displays, the cost of components will drop significantly.
Lu riwan, vice president of industrial development of Huawei Terminal Co., Ltd., believes that the mini / micro LED display technology meets the needs of consumer electronics application scenarios. "The core is based on inorganic active lighting, and each LED can be driven and controlled independently, which can bring high brightness, flexible display, high refresh and other excellent characteristics."
Micro LED display technology has the characteristics of self illumination, high integration and high stability. However, the commercial scale of micro led still faces challenges, including chip, massive transfer and repair, driver, color conversion and so on.
Experts pointed out that mini LED display technology is the best choice to improve the performance of LCD panel. It is estimated that the penetration rate of mini led in notebook computers, tablet computers and displays will exceed 20% by 2025.
"We have made a layout of the whole line. In terms of large screen, 65 inch, 75 inch and 86 inch products will be launched soon. In terms of LCD splicing screen, the mainstream 55 inch and 46 inch will use mini LED backlight in the future. " Chen Ming, general manager and COO of BOE core technology Co., Ltd.
Break the technical bottleneck
Lei Peng, deputy director of the High Tech Department of the Ministry of science and technology, said in his speech that during the "14th five year plan" period, the High Tech Department of the Ministry of science and technology will further support the tackling of key scientific and technological problems in the display field. In the field of materials, we set up new display and strategic electronic materials key projects, layout micro LED display key materials and devices, layout micro led new and equipment technology in the field of manufacturing, and layout micro LED display and interactive application technology in the field of information, so as to achieve technological breakthroughs in micro LED equipment, materials and applications simultaneously.
Lei Peng said that the technological innovation and industrial application of micro LED display technology in China has entered a critical period. How to overcome the technical bottleneck in the development of micro LED industry, and how to make up for the short board, break the long board and build up the advantages are the problems that need to be considered by the whole industry.
He ChuChu, director of the finance and Economics Department of the Ministry of industry and information technology, said that mini / micro LED has become a breakthrough in emerging industries, and industrial funds, guidance funds and various kinds of social capital should be promoted to support the development of mini / micro LED display industry. He pointed out at the beginning of the year that it is necessary to promote the cross-border integration of industrial capital, financial capital and social capital, improve the efficiency and accuracy of financial services for the real economy, expand effective financial supply, and reduce the comprehensive financing cost of enterprises. Pay attention to the drive of industrial basic innovation, and use the power of capital to support the mini / micro LED display industry to achieve breakthroughs in new materials, new devices, new processes and new applications. Improve the stability and competitiveness of the industrial chain supply chain, and ensure the safety of the industrial chain supply chain.
Establishment of Industrial Fund
China Securities News learned that the China electronic video industry association will work with China Merchants capital (Beijing) to jointly initiate the preparation of the mini / micro LED display industry fund.
The above funds mainly work from three aspects. First, strengthen top-level design and strive for investment policy support. Second, optimize the investment mechanism and expand investment and financing channels. The third is to establish a multi-level communication and coordination mechanism, give full play to the guiding effect of the fund, and dredge the blocking points and difficulties of the industrial chain.
Deng Zelin, executive committee member and managing director of China Merchants capital (Beijing), believes that the demand for mini / micro LED display products is in an explosive stage, but some key materials and equipment are still facing the problem of "sticking neck". To solve these problems, we need professional investment to lead the upstream and downstream to achieve linkage.
"We will actively strengthen communication with national funds." Deng Zelin said, "through the establishment of industry fund, multi-level communication and coordination mechanism including ministries and commissions, industry associations, leading enterprises and senior experts, we will make full use of the advantages of China electronic video industry association and CMMA to establish project communication channels. We should guide funds to the key links of the industrial chain, promote the continuous optimization of the industrial structure, and realize the short board and import substitution of key links. "
More reading: KISTA: Korea Mini LED patent accounted for only 14.4%, behind the mainland China IDC:2019 Q2 IDC:2019 PC display shipments 7 million 229 thousand units, down 10.6%WitsView: the Chinese mainland is expected to display 126 million units in 2018. Year on year growth of 1.5% DisplaySearch: it is estimated that the composite annual growth rate of global shipment of medical imaging diagnostic displays will reach 5% from 2014 to 2018. A picture to understand 4K displays – information chart IDC: global shipment of Q3 displays will exceed 35 million units in 2013 trendforce: it is estimated that the shipment of curved LCD will reach 1.8 million units in 2016 Samsung: senior executives interpret 1q20 financial report, the top priority is to control risks Trend force: Samsung display (SDC) accelerates the convergence of large-size LCD production line. It is estimated that in 2021, BOE's production capacity will reach 116.1 billion yuan in 2019, with a year-on-year growth of 19.5%. 1q20 will achieve a net profit of 570 million yuan. ABI: it is estimated that the sales volume of Dai display will reach 65 million IHS in the first year of 2020 Technology: the wearable display market is expected to reach US $22.7 billion in 2023 IHS: the global 4K display market is expected to reach US $52 billion in 2020
If you want to get the full report, you can contact us by leaving us the comment. If you think the information here might be helpful to others, please actively share it. If you want others to see your attitude towards this report, please actively comment and discuss it. Please stay tuned to us, we will keep updating as much as possible to record future development trends.
RecordTrend.com is a website that focuses on future technologies, markets and user trends. We are responsible for collecting the latest research data, authority data, industry research and analysis reports. We are committed to becoming a data and report sharing platform for professionals and decision makers. We look forward to working with you to record the development trends of today's economy, technology, industrial chain and business model.Welcome to follow, comment and bookmark us, and hope to share the future with you, and look forward to your success with our help.