IDC
Top 10 forecast of China's future customers in 2021 From IDC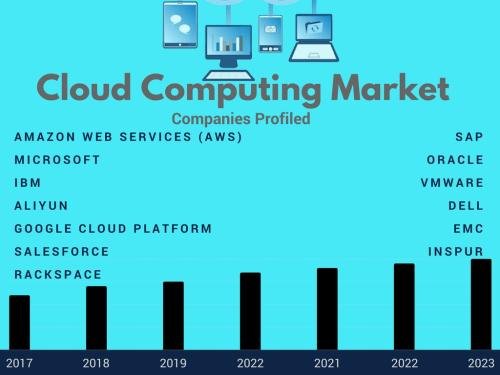 RecordTrend.com is a website that focuses on future technologies, markets and user trends. We are responsible for collecting the latest research data, authority data, industry research and analysis reports. We are committed to becoming a data and report sharing platform for professionals and decision makers. We look forward to working with you to record the development trends of today's economy, technology, industrial chain and business model.Welcome to follow, comment and bookmark us, and hope to share the future with you, and look forward to your success with our help.
The following is the Top 10 forecast of China's future customers in 2021 From IDC recommended by recordtrend.com. And this article belongs to the classification: IDC.
IDC future customer research is to focus on the end customers and consumers, from the perspective of empathy and empathy, understand the needs of future customers, through the application of data and digital technology, improve digital marketing strategy, balance the relationship between customer experience and business results, and create a personalized and trusted customer relationship with end customers.
In the next five years, digital marketing will develop more rapidly in the aspects of non-contact experience, consumption entertainment, consumer generated video and humanized experience. Companies that value customer empathy and digital experience will also be favored by more customers in the future. The protection of customer data security and privacy is becoming important and urgent.
IDC futurescape's forecast for future customers in China is as follows:
Forecast 1: number first
By 2021, 70% of organizations will take the lead in turning to digital through automated operations and contactless experiences, as physical interaction has become a convenience of the past.
Forecast 2: Empathy
By 2025, enterprises with excellent performance in empathy and security on a large scale will surpass 40% of those without the same ability.
Forecast 3: entertainment consumption
By 2022, 45% of China's fortune 500 B2C brands will assign executives to increase the use of "consumer entertainment" applications to reach Z and α generation buyers.
Forecast 4: consumer generated video
By 2025, 50% of China's fortune 500 enterprises' investment in consumer generated video will verify its impact on enterprise income and customer satisfaction.
Forecast 5: new environment
In 2021, customers will spend an additional 25% on working with companies whose digital transformation can quickly and easily adapt to the new business environment.
Forecast 6: partners
By 2024, 60% of technology buyers will choose mature and well-known partners to adapt to the changing needs of consumers through faster and faster innovation.
Forecast 7: organizational control
By 2023, 45% of organizations will use standardized workflow to link with enterprise applications to regain control over the stability of user-defined applications, thus improving customer data security and providing excellent customer experience.
Forecast 8: social responsibility
By the end of 2023, 80% of the large and medium-sized enterprises will formulate or revise the social responsibility statement, and make their customers recognize it again, so as to promote the development of social undertakings.
Prediction 9: human experience
By 2021, 65% of new mobile applications will focus on providing humanized digital experience for consumers, making consumers more identify with new digital priority.
Forecast 10: privacy value
By 2024, privacy will be redefined as "data value", and suppliers will provide customer loyalty service programs to exchange consumer data, with 70% of consumers participating.
More reading: IDC: in Q3 2020, Dell will deliver 6.359 million pcs in the global PC display market, ranking first. IDC: Top 10 forecasts of China's commercial large screen Market in 2021. IDC: Top 10 forecasts of AR / VR market in 2021. IDC: in the fourth quarter of 2020, the global PC shipment will reach 91.6 million, with a year-on-year growth of 26.1%. IDC: it is estimated that the expenditure of China's Internet of things market will reach 3% in 2024, IDC: it is predicted that the overall expenditure scale of China's blockchain market will reach US $2.28 billion in 2024, and the annual compound growth rate will be as high as 51% IDC: it is predicted that the second-hand smart machine shipment will exceed 225 million in 2020, with a year-on-year growth of 9.2% IDC: it is predicted that China's edge computing servers will reach US $2.782 billion in 2020 Year on year growth of 20.6% IDC: in the first half of 2020, the SaaS market scale of China's enterprise class application software will reach US $1.36 billion, with a year-on-year growth of 27% IDC: in 2020, the market revenue of Q3 global enterprise external OEM storage system will reach US $6.8 billion, with a year-on-year decline of 1.4% IDC: in the first half of 2020, the scale of China's industrial cloud market will reach US $1.6 billion Year on year growth of 31.8% IDC: in the third quarter of 2020, the shipment volume of China's smart home device market is about 51.12 million units, a year-on-year decrease of 2.5% IDC: in the first half of 2020, the overall revenue of China's IT security service market manufacturers is about US $572 million, a year-on-year decrease of 27.7% IDC: in the fourth quarter of 2020, the shipment volume of desktop computers and laptops will increase by 18.2% IDC: it is expected that China's PC market will grow by 10.7% in 2021
If you want to get the full report, you can contact us by leaving us the comment. If you think the information here might be helpful to others, please actively share it. If you want others to see your attitude towards this report, please actively comment and discuss it. Please stay tuned to us, we will keep updating as much as possible to record future development trends.