Industry information
Accenture and Amazon cloud technology deepen cooperation and consolidate cloud priority strategy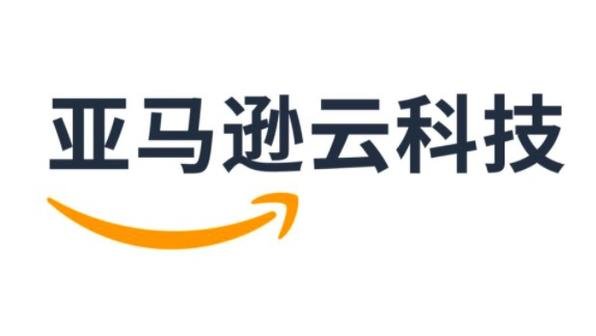 The following is the Accenture and Amazon cloud technology deepen cooperation and consolidate cloud priority strategy recommended by recordtrend.com. And this article belongs to the classification: Industry information.
On May 6, 2021, as an important global and domestic partner, Accenture and Amazon cloud technology are committed to providing end-to-end full stack cloud services from strategic planning, cloud migration, cloud native, security compliance, cloud management and operation, helping customers from all walks of life quickly become "cloud priority" enterprises.
In the 15 year history of Amazon cloud technology, Accenture has cooperated with Amazon cloud technology for more than 13 years. At present, in Accenture's Amazon cloud technology business, there are more than 20000 technicians around the world who have received special training from Amazon cloud technology, and more than 10000 of them have obtained more than 12000 Amazon cloud technology professional certifications. Accenture has obtained more than 20 Amazon cloud technology cloud service delivery capability certification, and has completed more than 80000 workloads on the cloud. In September 2020, Accenture announced that it will invest US $3 billion in three years to help enterprises build cloud priority infrastructure and accelerate their digital transformation. Cooperation with large cloud vendors including Amazon cloud technology is an important part of Accenture's cloud priority strategy.
In many years of cloud exploration and practice, Accenture summarized the methodology of successful cloud deployment as five elements. First, scale migration, according to their own business needs, choose the appropriate infrastructure, quickly, safely, firmly and confidently move the workload to the cloud; The second is to cooperate with big companies to create their own business value by making use of the innovation and investment of large cloud service providers such as Amazon cloud technology; Third, evolution and acceleration. Reorganize architecture, applications and data for cloud environment to improve organizational mobility and agility; Fourth, operation and optimization. Adopt new operation mode to promote enterprise cloud assets to achieve unprecedented performance and sustainable development level; Fifth, innovation and growth. Let cloud technology become the lever of digital transformation, and lay a solid foundation for rapid attempt, innovation and new business model.
Jia Jin, President of operation and delivery of enterprise technology innovation division of Accenture Greater China, said: "in the past 13 years, the cooperation business between Accenture and Amazon cloud technology has developed rapidly. On the one hand, with the help of Amazon cloud technology, we have trained a large number of cloud technicians. At the same time, we have basically completed the work of cloud transformation. Most of the IT systems have been running in the cloud. At present, in the cloud related fields, Accenture business has formed two major directions. One is J2C (journey to cloud), which helps and guides enterprises to go to the cloud and reduces the operating costs of enterprises; The second is JIC (journey in cloud),   After the enterprise goes to the cloud, it helps the enterprise to make full use of the function of the cloud and excavate the business value. Accenture has cooperated with Amazon cloud technology to create more than 20 industry solutions, covering life sciences, industry, finance, retail, hotel and travel, public services and other industries"
MSD is a leading R & D intensive biopharmaceutical company in the world. It develops and produces prescription drugs, vaccines and biological products, and animal health products, providing innovative medical solutions for more than 140 markets around the world, preventing and treating human diseases including cancer, infectious diseases such as HIV and Ebola virus, as well as various emerging animal diseases. Based on the full understanding of the information security compliance requirements of the life and health industry and the experience of Amazon cloud technology's regional network security compliance in China, which is operated by Guanghuan Xinnet and Xiyun data, Accenture has formed innovative solutions that meet the regional characteristics of China on the basis of the project practice of the complex needs of multinational enterprises, and helped MSD build a safe, reliable, reliable and reliable platform It can meet the requirements of laws and regulations and enterprise compliance, and is suitable for the flexible and scalable cloud landing area of different departments.
Takeda pharmaceutical is a leading biopharmaceutical company in the world, focusing on drug research and development in the four core treatment fields of cancer, rare diseases, digestion and neuroscience, and making special R & D investment in the fields of blood products and vaccines, committed to providing highly innovative drugs and transformative therapies for patients around the world. Accenture, together with Amazon cloud technology, has signed a five-year digital transformation strategic agreement with Takeda pharmaceutical, helping it move 80% of its business to the cloud, reducing the floor space of its internal data center and reducing capital expenditure. After going to the cloud, Takeda pharmaceutical launched a secure data sharing and clinical trial acceleration platform for the cowid-19 R & D Alliance in less than five days. If there is no cloud, it will take about three months to start the platform. Takeda pharmaceutical is using cloud computing to establish a digital connected blood donation center, optimize the plasma collection process, and plans to increase its plasma collection and manufacturing capacity by at least 65% by 2024, accelerating the development of key, life-saving and life-sustaining new therapies for patients with rare and complex diseases.
An industrial manufacturing company that makes marine engines and power turbines has been looking for ways to improve efficiency. The company works with Accenture to help predict when their marine engines will need to be repaired. Using machine learning model to accurately predict the renewal service cycle is an important part of the company's service and parts revenue. Delayed response may lead to customers transferring to other parts manufacturers and service companies, so the timing is crucial. With the support of Amazon cloud technology, the solution obtains insight by analyzing real-time sensor based information from the ship's engine and cabin, which is related to the GPS data of the ship sailing in the ocean. Through these data, Accenture and Amazon cloud technology helped the company improve its engine failure prediction, and ultimately helped the company's parts and service sales grow significantly.
Gu fan, general manager of Amazon cloud technology Greater China cloud service product management, said, "Amazon cloud technology partners are an indispensable force for us to develop our business in China. We are very happy to work with a global leading service company such as Accenture, through Amazon cloud technology's global extensive and in-depth cloud services and technologies, continuous and rapid innovation, enabling the business development of partners, deepening the vertical industry, improving the ability of partners to serve customers, and accelerating the remodeling of partners and customers. " Read more: Amazon graviton2 with self-developed processor landing in China Amazon cloud technology enriches ecological diversity Amazon cloud technology releases China business strategy Zhang Wenyi announces Troika to accelerate customers' global business expansion Amazon EC2 x2gd with self-developed processor Amazon graviton2 is fully available Amazon   Personalize personalized recommendation launched in Amazon cloud technology China. Amazon and red hat announced the launch of red hat openshift container platform hosting service based on Amazon cloud technology. New F1 insight supported by Amazon cloud technology helps racing fans understand the instant decision on the track. Amazon cloud technology launched predictive maintenance service for industrial equipment based on machine learning Amazon cloud technology Announced to provide Amazon EFS with low-cost storage level "troika" to promote business development in depth Amazon cloud technology revitalizing China strategy Amazon cloud technology self developed cloud native processor to provide cost-effective computing power for graffiti intelligence, Let there be change "LinkedIn: the most popular employer in 2012: 1 / 5 is technology software enterprise Accenture research: only 12% of Chinese enterprises have established flexible supply chain. Accenture's research on cancer, heart and immune diseases shows that 80% of Chinese patients start to receive Internet diagnosis and treatment
If you want to get the full report, you can contact us by leaving us the comment. If you think the information here might be helpful to others, please actively share it. If you want others to see your attitude towards this report, please actively comment and discuss it. Please stay tuned to us, we will keep updating as much as possible to record future development trends.
RecordTrend.com is a website that focuses on future technologies, markets and user trends. We are responsible for collecting the latest research data, authority data, industry research and analysis reports. We are committed to becoming a data and report sharing platform for professionals and decision makers. We look forward to working with you to record the development trends of today's economy, technology, industrial chain and business model.Welcome to follow, comment and bookmark us, and hope to share the future with you, and look forward to your success with our help.