Industry information
After 25 years of self-improvement, Lenovo Zhaoyang embraces the new journey of pursuing dreams in the 14th five year plan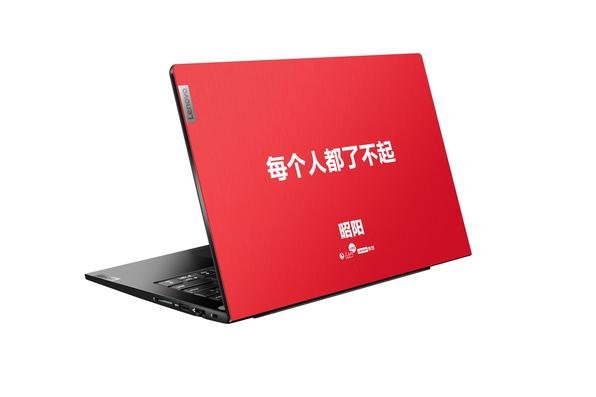 The following is the After 25 years of self-improvement, Lenovo Zhaoyang embraces the new journey of pursuing dreams in the 14th five year plan recommended by recordtrend.com. And this article belongs to the classification: Industry information.
Nowadays, various industries in China are galloping on the road of high-quality development. As the first notebook computer independently developed in China, Lenovo Zhaoyang has witnessed and participated in the rapid development of China since its launch in 1996.
In the first year of the fourteenth five year plan, Lenovo Zhaoyang will continue to take root in the front line of China's thousands of industries and work for every critical moment full of challenges. Zhaoyang uses exquisite products and services to help customers release their digital potential and boost China's economy and society towards a new journey of high-quality development.
National brand writing history, leading the innovation direction of China's commercial notebook Technology
As the first notebook computer brand independently developed by the Chinese people, the birth of Lenovo Zhaoyang created history: the Zhaoyang S5100 notebook, representing the leading technology at that time, was born in 1996, which set a milestone for domestic notebook from scratch.
In 25 years of struggle and innovation, Zhaoyang has accompanied Shenzhou-5 spacecraft to travel in space, and also appeared in major diplomatic occasions as a national ceremony. From the top of Mount Qomolangma, to the front line of the wilderness in Hoh Xil, and then to the scene of the Beijing Olympic Games, Zhaoyang plays an important role in many important and critical moments. The continuous upgrading of Zhaoyang brand over the years represents not only the upgrading of excellent commercial laptops, but also a road of independent innovation and development of Chinese science and technology brands.
Today, Zhaoyang brand notebook has become the pronoun of commercial light and versatile. The products represented by K series and E series of Zhaoyang meet the picky needs of customers in various industries, and can still bring customers a comprehensive and excellent business experience in the light trend.
Also look at today's outstanding customization and service capabilities to fully meet customer needs
In addition to the powerful product force, Zhaoyang notebook can not win the favor of customers in various industries without Zhaoyang's proud customization and service ability accumulated in the past 25 years. Zhaoyang's customization capability is the whole process customization from product customization, production delivery to use ecology and service guarantee.
Recently, a news organization needs to make a batch of notebook computers to be suitable for all kinds of news events. Lenovo commercial key account team completed the complex production process of customized A-side metal inkjet according to the design in just 3 days, and completed the customized production, IDV deployment and delivery of products in 20 days. The delivery schedule will not be affected by epidemic situation and holidays. Zhaoyang's agile customization ability is highly praised by customers.
In addition, Zhaoyang's service performance has been well-known. It has strong support of Lenovo cloud service system, with wide service coverage and timely response. Lenovo has more than 10000 professional engineers all over the country, which can provide 7 × 24-hour technical support and quickly carry spare parts to the door. Thanks to the powerful Lenovo cloud service system, Zhaoyang can provide customers with exclusive integrated service guarantee solutions such as remote technical expert team support, spare parts support and data security services. These powerful customization and service capabilities are also an important guarantee for Zhaoyang to successfully serve the Olympic Games and other national events.
With the opening of the national two sessions in 2021, Lenovo Zhaoyang will also become an important equipment for all media reporters. With reporters going to the front lines of the two sessions, Lenovo Zhaoyang will convey the voice of China to the world.
Live up to the times and move towards the sun. In the future, Lenovo Zhaoyang will help professionals in various industries experience the efficiency improvement brought about by digital office with persistent innovation, and become a reliable partner for Chinese youth who are exploring the road to a powerful country. More reading: demand Gen: Manufacturer expands digital conversion to sales and marketing report Lepu medical new coronavirus antibody colloidal gold detection kit, infrared thermometer and other products have been supplied to dozens of countries CCFA: Top 100 supermarkets in China in 2019 flightglobal: 112 commercial aircraft delivered globally in August 2014 China receives 25 Japanese National Institute of Information Science: a survey shows that 25% of junior high school students in Japan can't read newspapers and textbooks. Immit: Research Report on consumption trend of Chinese new generation tourists from 2008 to 2018. Tesla Dyson and others abroad are all defeated by ventilators. The price of domestic ventilator Market is soaring. US data privacy protection law will come into effect in January next year At present, only 2% of enterprises are in compliance: Duojin is young and highly educated, and there are six truths about AI talents. Alicloud IOT released link Development 2.0, and the fastest time is 10 minutes to complete the full link development of Internet of things. Glassdoor: the top 25 jobs with the highest starting salary in the United States in 2019. Data scientist ranks first. Tiobe: Swift is still not on the top of the global biopharmaceutical list in 2014 in June 2014 25xsolla: game market and payment method in Turkey in 2014
If you want to get the full report, you can contact us by leaving us the comment. If you think the information here might be helpful to others, please actively share it. If you want others to see your attitude towards this report, please actively comment and discuss it. Please stay tuned to us, we will keep updating as much as possible to record future development trends.
RecordTrend.com is a website that focuses on future technologies, markets and user trends. We are responsible for collecting the latest research data, authority data, industry research and analysis reports. We are committed to becoming a data and report sharing platform for professionals and decision makers. We look forward to working with you to record the development trends of today's economy, technology, industrial chain and business model.Welcome to follow, comment and bookmark us, and hope to share the future with you, and look forward to your success with our help.