Industry information
Amazon cloud computing AWS provides technical support for "Jiannanchun cloud wine" small program to realize application landing efficiently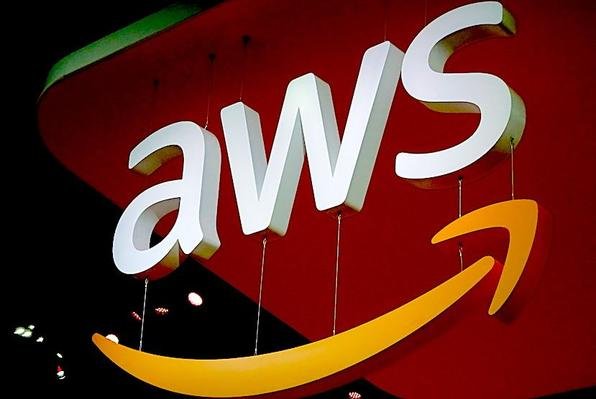 The following is the Amazon cloud computing AWS provides technical support for "Jiannanchun cloud wine" small program to realize application landing efficiently recommended by recordtrend.com. And this article belongs to the classification: Industry information.
During the 2021 Spring Festival, it is proposed to celebrate the Spring Festival on the spot nationwide. According to incomplete statistics, since January 2021, at least 90 places have issued policies and benefits for keeping people for the new year, such as cash subsidies, rent halving, bonus points It's sincere.
How to express the feeling of homesickness and homesickness, and how to continue to write the meaning of warm reunion? Recently, China's large Baijiu liquor enterprise, which has over 1500 years of liquor making history, launched a WeChat small program "Jiannanchun cloud wine and wine" which is on line.
Through wechat search to enter the "Jiannanchun cloud wine" small program, consumers only need to choose the wine and quantity to buy, plus blessing pictures and text, can make one of the two forms of "wine red envelope" and "wine greeting card", and send blessing and wine to relatives and friends. The receiving address can be filled in by the giver or by the relatives and friends who receive the red envelope. Jiannanchun will directly send the wine gift boxes guaranteed by the original factory to relatives and friends according to the receiving information.
The process of Jiannanchun's development of cloud wine giving app was guided by the professional service team of Amazon cloud services (AWS). It took only about one month from the start of the project to the implementation by adopting Amazon's innovative methodology. The core of Amazon's innovation methodology is the customer-centered reverse working method, that is, when designing products and services, it is not from the company's skills to design products and push them to customers, but from customers to design and polish products. This method makes Amazon's products and services succeed one by one and attract the attention of the industry.
The starting point of "jiannanchunyun liquor" project is that in China, many people have the custom of buying gifts every new year. In today's society, many relatives and friends are not in a city. They also prevent and control COVID-19, reduce their movements, and wish to greet their relatives and friends. Jiannanchun cloud wine can meet this demand. Even if the Spring Festival can't go home for various reasons, they can still send their families full of new year blessings.
By using the reverse working method, it is easy for Jiannanchun cloud wine project team to clarify the ideas, distinguish the primary and secondary needs, and realize the business online quickly and smoothly. The project was signed with AWS in December 2020. The consulting service was provided by AWS professional service team, and the project was completed in collaboration with Jiannanchun management, business team, it team and application developer. Under the guidance of AWS professional service team, the logic is very clear and the work is very efficient, from user portrait, feasibility scheme selection, to user research and data feedback, prototype verification, sand table play, to multiple program iterations, phased objectives and data evaluation, to large-scale promotion.
Jiannanchun said that Jiannanchun used ingenuity to inherit the imperial wine of the Tang Dynasty, and continued to build the gold lettered signboard of Chinese famous wine. In terms of consumer access, we also kept innovating. Amazon's innovation methodology is very valuable to us. Let's develop marketing projects clearly in a very short time. From the initial vague idea to the final implementation of the project, the whole process is clearly visible. It not only saves time, but also enables us to control the project risk, and we can see the final project landing effect in the process of the project.
While imparting Amazon's innovative methods to Jiannanchun, AWS's far-reaching and extensive best practices of cloud services and cloud native applications also provide strong support for Jiannanchun's business development, enabling Jiannanchun to adopt fully hosted services, adopt agile development methods, and efficiently implement application landing. At present, Jiannanchun has a large number of applications running on AWS, including expense verification system, business intelligence (BI) system, master data system, distribution order system, operation and maintenance monitoring system, audit system and so on.
Technology changes life, cloud computing accelerates innovation. With the successful launch of Jiannanchun cloud wine donation project, it has brought new fashion to wine friends and opened up a new road for wine marketing. More reading: AWS Technology Summit 2018 Shanghai station is set to sail. It is estimated that more than 50 technical forums and more than 6000 professionals will attend the meeting, creating the largest AWS technology summit in China. Shanghai Amazon AWS joint innovation center will be officially opened to build a new smart city with the government. Amazon AWS and Nanjing municipal government will jointly build the Nanjing joint innovation center project from the professional field to the public field AWS joins hands with China's local travel giant Shouqi car Hailing AWS Zhang Xia: 85% of tensorflow's global load is on the AWS platform, and the development cost can be reduced by 54%. Siemens (China) uses Amazon cloud service (AWS) to build a new smart home system. AWS launches the education technology entrepreneurship acceleration plan AWS in China Edstart Amazon cloud service (AWS) accelerates the landing of cloud products and services in China Does MacOS instance zoom fully switch to Oracle cloud service? AWS says that zoom continues to make extensive use of AWS services. AWS cooperates with a number of APN partners to meet the global security and compliance needs of Chinese customers. Amazon: 2q19 net sales reached US $63.4 billion, up 20% year on year
If you want to get the full report, you can contact us by leaving us the comment. If you think the information here might be helpful to others, please actively share it. If you want others to see your attitude towards this report, please actively comment and discuss it. Please stay tuned to us, we will keep updating as much as possible to record future development trends.
RecordTrend.com is a website that focuses on future technologies, markets and user trends. We are responsible for collecting the latest research data, authority data, industry research and analysis reports. We are committed to becoming a data and report sharing platform for professionals and decision makers. We look forward to working with you to record the development trends of today's economy, technology, industrial chain and business model.Welcome to follow, comment and bookmark us, and hope to share the future with you, and look forward to your success with our help.