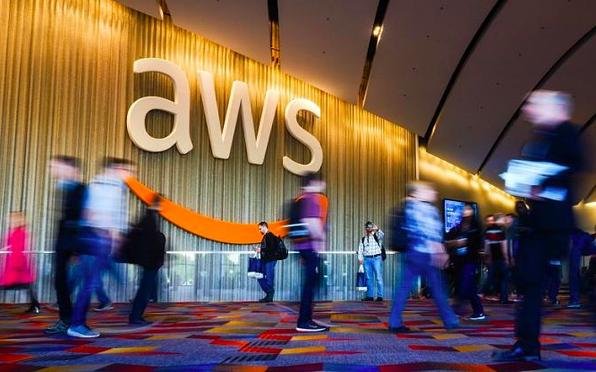 The following is the AWS market China launched by 100 independent software suppliers recommended by recordtrend.com. And this article belongs to the classification: Industry information.
New solution zone in AWS marketplace China
On April 6, 2021, AWS marketplace China, operated by Western cloud data, was fully launched for Amazon cloud technology users in China. It has been widely welcomed by Chinese customers and partners for one year. At present, there are more than 200 products provided by nearly 100 independent software suppliers (ISVs), such as Cisco, Palo Alto, F5, Fortinet, Radware, tableau, Citrix, CommVault, Veritas, NetApp, SUSE, Anheng information and Huiliang technology, in AWS market China is online, covering 24 categories including operating system, security compliance, network infrastructure, data analysis, storage and machine learning, and the number is still growing rapidly. In particular, in the category of cloud infrastructure, AWS marketplace China has been in the leading position in China.
With more and more products provided by ISV, recently AWS marketplace China has added a solution zone. At present, it includes 16 application scenario solutions in four categories of infrastructure software, security, data and analysis, and operation and maintenance management, which helps users search and deploy the products they need more conveniently in a scenario way, and provides more convenience for users. For details, please visit: https://awsmarketplace.amazonaws.cn/marketplace/solutions
AWS marketplace is a carefully selected digital product catalog, through which customers can easily find, test, deploy and manage the third-party software they need to run the system on Amazon cloud technology area. With the help of AWS marketplace China, customers can find and compare various software products, and quickly start the pre configured software within a few minutes after logging into their Amazon cloud technology China regional account. ISV can easily reach all customers of Amazon cloud technology in China through AWS marketplace China, effectively simplifying the software deployment of customers.
AWS marketplace China has become the preferred channel for many global independent software vendors (ISVs) to land in China, and has launched a large number of cloud solutions.
Fortinet is the world's leading provider of network security solutions, leading the market in the next generation firewall, web application firewall, sd-wan and other fields. As an Amazon cloud technology partner with security and network capability certification, Fortinet has launched a number of products on AWS marketplace China. Li Hongkai, general manager of Fortinet China, said: "there is no doubt that AWS marketplace China can improve the convenience for customers to purchase Fortinet products. We also continue to optimize the cooperation process between Fortinet and Amazon cloud technology, including customer communication, testing, business, delivery and so on. We deliver two aspects of Agility for customers: one is deployment, that is, our products can be deployed on AWS marketplace with one click, which is very convenient; the other is operation and maintenance. All customers who use Fortinet on Amazon cloud technology can directly and independently complete the routine operation and maintenance operations such as configuration and strategy adjustment after finishing the use training we have done for them. In 2021, we will focus on the improvement of the delivery experience and the complementarity with Amazon cloud technology services and scenarios. With the help of AWS marketplace China offline payment project, more customers will enjoy Fortinet security solutions. "
Many domestic science and technology enterprises and ISVs also make full use of AWS market China to expand domestic business and serve global customers through AWS market. Huiliang technology is one of the best.
Since 2013 Since its establishment in, Huiliang technology has adopted the "all in cloud" system architecture, and rapidly built an alliance advertising platform for Chinese developers to go to sea with the help of Amazon cloud technology's global infrastructure. Now Huiliang technology has grown into a global technology platform for mobile application developers in more than 200 countries and regions around the world, helping to increase its global business Long. At present, Huiliang technology's programmed advertising platform has a daily average of 100 billion advertising requests, and the real-time requirements are very high. It needs to respond to the access request within 50 milliseconds. Huiliang technology has explored an efficient and low-cost method of using resources such as elastic computing and storage on the cloud, reducing the unit request processing cost of programmed advertising by 65%. Combined with its own experience, Huiliang technology has developed spotmax series cloud applications for external services. With the help of AWS marketplace and AWS marketplace China, Huiliang technology has easily landed in 24 regions of Amazon cloud technology, reaching millions of Amazon cloud technology customers at home and abroad.
Cao Xiaohuan, co-founder and CEO of Huiliang technology group, said: "I'm very glad to be able to promote Huiliang technology's products through AWS marketplace. We also have many products that are being used internally, which will be gradually packaged and put on the AWS marketplace for promotion. Helping customers save money is a very unique culture of Amazon cloud technology. In the process of cooperation with Amazon cloud technology partner business unit, we personally feel that Amazon cloud technology is a company with a very global vision and long-term vision. Their original intention is to help customers grow and to help customers better optimize the cost. These are also important reasons why Amazon cloud technology can win customers' long-term trust. " More reading: AWS announced the opening of three Amazon cloudfront cloud management services operated by Western cloud data. AWS organizations is officially launched in AWS China. Emarketer: Chinese netizens worry about network security from scratch: free history of Internet music, movies, games and security Research: survey shows that security, mobile and big data are the top three it priorities of enterprises in the next three years Network: half of Asia Pacific users think that security is very important to application experience imt-2020: 5g smart city security requirements and architecture white paper (with download) ACI worldwide: trust and security report of 2017 global consumer survey McAfee: 2017 global cloud computing security report Tencent: 2014 Q3 China smartphone security report PaloAlto: 2020 cloud native security report juniper Research: it is estimated that there will be about 300 million smartphones supporting NFC function in 2014, accounting for 20% of the total. (ISC) 2: cloud security report in 2019
If you want to get the full report, you can contact us by leaving us the comment. If you think the information here might be helpful to others, please actively share it. If you want others to see your attitude towards this report, please actively comment and discuss it. Please stay tuned to us, we will keep updating as much as possible to record future development trends.
RecordTrend.com is a website that focuses on future technologies, markets and user trends. We are responsible for collecting the latest research data, authority data, industry research and analysis reports. We are committed to becoming a data and report sharing platform for professionals and decision makers. We look forward to working with you to record the development trends of today's economy, technology, industrial chain and business model.Welcome to follow, comment and bookmark us, and hope to share the future with you, and look forward to your success with our help.