Industry information
Insight into the marketing value of China's vertical application traffic in 2021 From Pangolin & Analysis of Yi Guan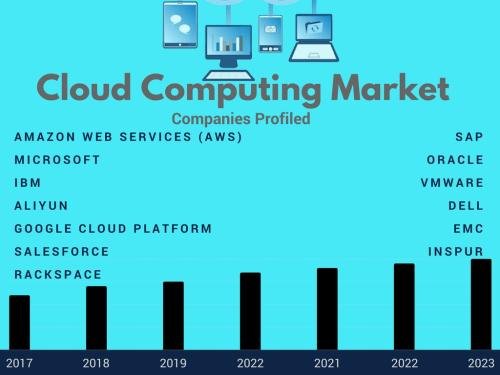 RecordTrend.com is a website that focuses on future technologies, markets and user trends. We are responsible for collecting the latest research data, authority data, industry research and analysis reports. We are committed to becoming a data and report sharing platform for professionals and decision makers. We look forward to working with you to record the development trends of today's economy, technology, industrial chain and business model.Welcome to follow, comment and bookmark us, and hope to share the future with you, and look forward to your success with our help.
The following is the Insight into the marketing value of China's vertical application traffic in 2021 From Pangolin & Analysis of Yi Guan recommended by recordtrend.com. And this article belongs to the classification: Industry information.
The development of mobile Internet provides a favorable environment for the growth of mobile applications, but it also brings a huge challenge – the catalyst time of users begins to show an obvious trend of fragmentation, and it is increasingly difficult for advertising information to reach users. In this regard, pangolin and Yiguan jointly released "insight into the marketing value of China's vertical application traffic 2021". The report deeply interprets the marketing value of China's vertical application from the perspective of users' insight of vertical application and the demand of Chinese advertisers, so as to provide new ideas for advertisers to obtain increment in the era of stock.
1、 Vertical traffic is a new force, huge traffic can not be missed
With the development of China's mobile Internet, the overall growth rate of mobile users has slowed down significantly, user catalysts have shown an obvious trend of diversification and fragmentation, and it is more and more difficult for content to reach users.
At the same time, driven by the more subdivided mobile scene, vertical applications are growing rapidly, and their user growth and user duration are far ahead of the whole network, especially in the fields of social e-commerce, audio reading, game platform, etc. the report shows that at present, more than a quarter of users' duration is scattered in various vertical applications, and the huge traffic proportion can not be ignored by the market.
2、 9 vertical application user portraits to help targeted advertising
At present, vertical applications have become an important entry for mobile users' life, work, entertainment and other activities, covering a large number of users, including games, tools, information and other fields, which have reached 300-400 million users.
In order to help advertisers more intuitively understand the user characteristics of vertical applications, the report analyzes the user portraits of nine vertical industries, including games, tools, video, information and life services, so as to provide data reference for advertisers to carry out actual advertising.
·Games — the entertainment means of "migrant workers"·
The game is no longer exclusive to "students". More than 50% of the users are 24-35 years old. Most of these people have entered the work. The game is a very important means of leisure and pressure relief in their spare time. They have high consumption ability, are willing to try new things, and are significantly interested in leisure, entertainment, investment and financial applications.
·Tools: anti routine "brother" favorite·
For tool applications, the older the users are, the more people they use, and they are mainly male. With the growth of age, their career and family are gradually stable, their curiosity is gradually reduced, their consumption concept is more mature and focused, and they pay more attention to the fields of parenting education, health care, investment and financial management.
·Life service: a must for provincial capital cities·
In the life service industry, nearly 1 / 3 of the users are concentrated in the people aged 24-30 in the provincial capital cities. They are busy with work, but they also have requirements for the quality of life. At the same time, they also pursue the maximization of economic benefits. Therefore, they are also very concerned about coupons, overseas shopping and other fields, and are easy to be touched by promotions and concessions.
3、 Reach users efficiently, vertical application delivery platform is more favored by advertisers
By sorting out and analyzing the in-depth interview data of advertisers in eight industries, including education, FMCG, beauty and finance, the report points out that Chinese advertisers are very much looking forward to reaching deeper target user groups and achieving transformation through cooperation with more vertical applications.
However, in the highly dispersed and diverse application environment, there are still many pain points to be solved in the cooperation between advertisers and vertical applications
1. Under the same targeted goal, most vertical applications have higher advertising cost. How to achieve multi touch?
2. The number of vertical applications is huge, and the ways of cooperation and billing are different. The cost of advertisers docking one by one is huge. How to achieve integrated delivery?
3. Advertisers pay more attention to the actual conversion rate, how to get efficient conversion?
4. Advertisers have higher requirements on the platform's user orientation ability, data ability, integration ability and other comprehensive abilities. How to get comprehensive help?
4、 Vertical application + integrated advertising platform is the inevitable choice
Vertical application is an important channel for users to obtain information. It has rich user tags, covering the whole period and multiple scenes of users. Integrated delivery can realize multiple touch of users in fragmented scenes, and improve the effect of advertising.
The needs of advertisers, such as integrated delivery, efficient transformation and comprehensive energy support, need to be met by integrated platform.
The integrated platform has the comprehensive advantages of technology, data, resources and so on. One step docking can help advertisers obtain high-quality vertical application advertising space, and accurately target users through data and algorithm model to improve the conversion rate and ROI. At the same time, with different marketing tools, it can improve the advertising efficiency of advertisers.
It can be said that in the massive and complex touch environment, advertisers choose to integrate the delivery platform is the inevitable result. Pangolin is one of the most typical vertical application integrated advertising platforms.
5、 About pangolin
Pangolin is the leading advertising and marketing platform in China, integrating more than 70% of the vertical application resources of the whole network. As of October this year, pangolin has covered more than 800 million active daus, daily requests exceeded 63 billion, and daily average display reached 11 billion. Relying on the advantages of traffic, technology, data, and platform, pangolin has provided marketing services for more than 105000 advertisers, helping advertisers reach the target population and achieve product quality Brand exposure, user growth and product promotion, improve the marketing conversion rate. Original report https://www.pangle.cn/resource/5fe55da8c09662001ce31b5c
More reading: Flickr: 2017 top 10 photos in the world, mobile phones taking photos account of more than 50% of the real situation of domestic Internet parking development Apple ranked 12 with the largest number of patents in 2015, 23 ridiculous airbnb interview questions DSCC: Q1 in 2017 OLED equipment investment increases by 90% world economic forum: 2016 report on Internet fragmentation (with download) State Intellectual Property Office: patent competition in industrial robot industry presents a pattern of five countries, four enterprises and three cores Research on 30 outdated "fixed thinking" Q & A platforms to protect the security of data circulation and Technology Entrepreneurship: iterative upgrading driven by knowledge realization
If you want to get the full report, you can contact us by leaving us the comment. If you think the information here might be helpful to others, please actively share it. If you want others to see your attitude towards this report, please actively comment and discuss it. Please stay tuned to us, we will keep updating as much as possible to record future development trends.