Industry information
Left hand Lang Ping, right hand Ouyang Nana, see Netease Youdao's spokesperson selection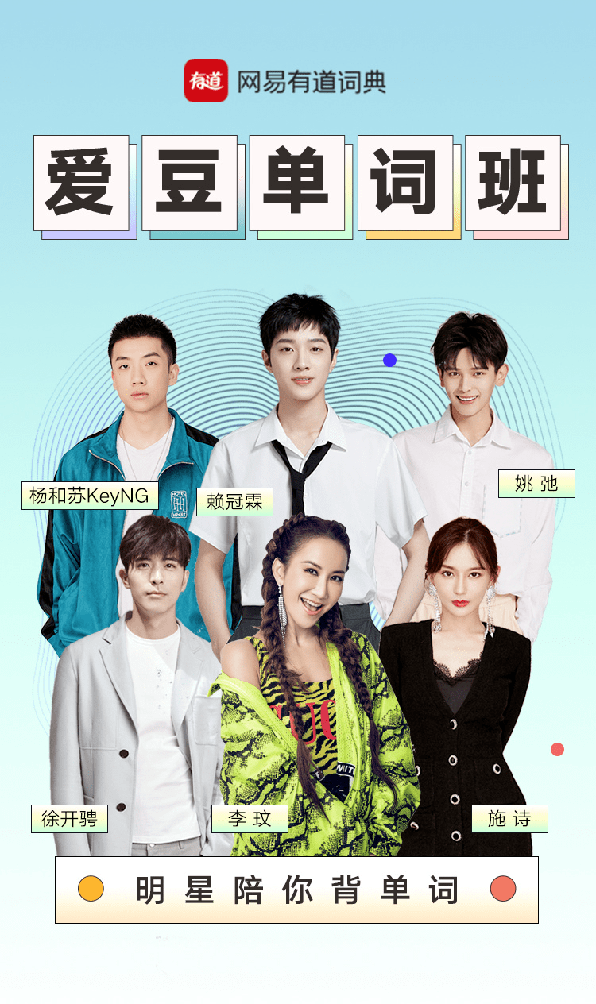 The following is the Left hand Lang Ping, right hand Ouyang Nana, see Netease Youdao's spokesperson selection recommended by recordtrend.com. And this article belongs to the classification: Industry information.
Netease Youdao dictionary was the first to select spokesmen for the functional needs of the product and to play the whole official publicity process into an interview site.
A few days ago, the official of Netease Youdao dictionary announced Ouyang Nana as the spokesperson of a new brand and the new star voice recording official. In addition to tvc advertising, there is also a unique "interview with Ouyang Nana" record online.
Ouyang Nana, the familiar cello Princess and Berkeley music talent, incarnates as a job seeker in this short film. She opens her mouth to meet the needs, closes her resources, and answers questions with a slightly nervous but confident tone and expression, which makes many audiences dream of the interview scene.
With this interesting creativity, Ouyang Nana successfully applied for the concept of Netease Youdao dictionary, making this traditional spokesperson marketing play a different color.
In addition to the new marketing methods, Netease Youdao dictionary's determination to promote the voice function of stars is highlighted again. Last year, Youdao dictionary, which first launched its star spokesperson, chose Wang Yuan, who also became the first star voice recorder of Youdao dictionary. This year's spokesperson, Ouyang Nana, took office. The first thing she did was to record the voice corpus of stars.
In the future, will Netease Youdao dictionary have a richer star voice library, just like the familiar map products? Behind this Grand Star Marketing, what is Youdao's product idea, and how to make a sound step by step through the rhythm of communication?
With these problems in mind, marketing yuzijiang had an exclusive conversation with Liu phlei, senior vice president of Netease Youdao, and talked with him about the star marketing and even the whole marketing decision-making ideas of Youdao.
Product logic, innovation and interest, rational investment are the key words in Liu's talk.
"More than 70% of the interviewers mentioned Ouyang Nana first"
Unlike most brands, which need to find spokesmen first, and then select matching artists to cooperate and associate with brand product lines, Netease Youdao dictionary aims to realize the star voice function and find a star voice recorder at the beginning.
"It can be said that before there is no star voice function, it is not an inevitable choice for us to ask a spokesperson. We can create brand communication through a variety of other marketing methods. It is only after we have decided to build the voice function of stars that we feel that it is a natural thing to turn a star recorder into a brand spokesman. " Liu Jinlei told marketing Yuzi sauce.
According to him, about six or seven years ago, Netease Youdao dictionary had this idea: "at that time, Gao de invited Lin Zhiling to do voice broadcast, and I thought it was the same pronunciation. Youdao dictionary can also invite stars to pronounce, read out words and sentences, and accompany users to learn."
However, compared with the road broadcast, Youdao, as a translation dictionary tool, has higher requirements for pronunciation. How to maximize the restoration of the artist's accent in addition to the standard pronunciation has also become a problem. Limited by the immature technical conditions in all aspects, such an idea can only be shelved for the time being.
"In 2018 and 2019, we first tried Aidou word class. In the node before CET-4 and CET-6, we found some artists to record the star voice project, and create a phased star accompany learning function through activities such as star accompany you to remember words. " Liu said.
Two seasons of Aidou word class has aroused enthusiastic response from users. Many fans have participated in the whole process, from voting for stars to learning with the accompaniment of artists' voice. The positive feedback of this innovation harvest also strengthens the determination of Netease Youdao dictionary to launch the official version of star voice function to a certain extent.
"Our technical department has carried out many voice debugging exercises, and in private rehearsals, they have practiced with famous people. We even trained Trump's voice, and then showed it to you in the meeting. We found that we can present his voice characteristics clearly, and you can hear it all at once. " Liu said with a smile.
So in 2020, when the technology is mature, Netease Youdao dictionary signed the contract for the first time, and Wang Yuan became the first brand spokesman and star recorder. Now, a year later, she chose a girl born in the Post-00 generation, Ouyang Nana.
According to Liu Jinlei, because the starting point is product logic, Netease Youdao dictionary's selection criteria for spokesmen are fluency in English and good oral English. At the same time, considering that Youdao dictionary is mainly for college students, it has a significant appeal to K12 people. When choosing spokesmen, young artists who are more influential in the Post-00 and post-10 groups will be given priority.
Because of these reasons, Wang Yuan, who studied at Berkeley Conservatory of music, became the first choice.
"The male version was recorded last year, and our goal this year is very clear, that is, to find a girl with good oral English, young and positive image. Interestingly, in last year's school recruitment season, I threw this question to the young people who came to interview. I found that 70% – 80% of the interviewers first mentioned Ouyang Nana, which is also highly consistent with the idea of our internal team. " Liu said.
As a result, Ouyang Nana, who also studied at Berkeley Conservatory of music, is a representative of the fashion of the post-2000 generation, and has a high degree of recognition and favor among young users, has naturally become the first female spokesperson of Netease Youdao dictionary.
"We want to play a little bit and turn the spokesperson into a big interview star"
Choosing a good spokesperson is only the first step of the long march. In the current public opinion market where there is a huge amount of information and there are new spokesmen almost every day, a good communication war is the top priority of spokesperson marketing. And the whole set of communication ideas of Netease Youdao dictionary also made a positive demonstration for the current brand endorsement market.
"In fact, we are familiar with Netease as a whole. We prefer to play with creativity and do content marketing. We are certainly not satisfied with the traditional basic action of publicizing and releasing TVC materials. After all, every star has so many endorsements on his back. If he wants to be remembered, he has to find a way from the dissemination. This time, we have packaged a concept of reverse marketing, changing the traditional idea of inviting spokesmen into the logic of recruiting spokesmen and interviewing stars. " Liu Jinlei introduced.
It is found that the first step of Netease Youdao dictionary is to issue a recruitment notice in the "golden three silver four recruitment season" to recruit "star spokesperson and star recorder".
This kind of playing method is rare in the brand endorsement circle. It not only attracted a large number of users of Netease Youdao dictionary to come up with ideas, but also attracted a large group of fans to take the initiative of Amway's own artists.
The clause of "more than five years of star experience" reminds many people of their old qualifications and calls for Sabine and he Jiong in the official micro comment area; Some people hold on to the idea that "English ability is good and voice is infectious", and Aite plays a deep role; There are also other netizens who call up Huang Xiaoming. Relying on only one job, Netease Youdao dictionary has aroused the curiosity of users and made a good start.
"Here's a particularly interesting thing. After the release of the recruitment, some brokerage teams and even stars came to us to offer themselves, saying that they wanted to apply. In the future, we will try our best to communicate with each other to see if there are opportunities for more cooperation. " Liu said with a smile.
Obviously, in terms of language ability and learning attributes, it can bring positive personal bonus and positive influence to artists, which makes Netease Youdao dictionary popular among stars.
With the recruitment notice to pave the way, the official announcement of the "Ouyang Nana interview site" version of the advertisement is even more memorable.
The original bright star, dressed in professional clothes, like every job seeker, sits at the long table of the interviewer, experiencing the repeated bombardment of questions, with a wonderful sense of crossing. Not to mention the carefully designed lines that fit the interview scene of contemporary Internet people and Ouyang Nana's humble response, plus the last sentence "what's your position?" It's no wonder that many audiences smile after watching it.
"In the past, stars would give people a sense of arrogance, but now they incarnate into tens of millions of ordinary job seekers. This kind of identity exchange will naturally bring out the topic."
At the same time, since then, the online April Fool's day advertising has further completed the coverage of the user's mind. Through an obviously outrageous fictional black technology electronic product, the star voice function is interpreted as Ouyang Nana's real-time voice synchronous transmission. This combination of fists further strengthens the star voice recorder identity of the star spokesperson, and highlights the functional product of Netease Youdao dictionary again.
"We are closely related to the whole set of playing methods. Step by step, we convey clearly from Ouyang Nana's Youdao dictionary to our star voice function and achieve good communication." Liu said.
According to him, in the future, Netease Youdao dictionary will include more star voice recorders and gradually build a rich star voice library.
"I hope Youdao excellent course can be like" B station "in the field of video"
Looking at Netease Youdao dictionary's ideas and tactics on spokesperson marketing: whether it is the decision to choose spokesperson based on product function in recent two years, or the strong concept packaging ability, it reflects the characteristics of brand not blindly following the trend and strong purpose marketing.
However, if you don't choose it, you have to spread it once you choose, which is also reflected in another product of Youdao: Youdao excellent course.
In April last year, Youdao high-quality course official announced iron hammer Lang Ping as the spokesman. Once the news was sent out, the industry vibrated. In the aspect of spokesperson, Youdao has always been restrained. As soon as he plays, he comes up with a big move. Please move Lang Ping, who has never spoken for educational institutions before.
"The idea at that time was actually the same as the logic of Youdao dictionary now. We didn't look for spokesmen just to find spokesmen. Because Youdao excellent course focuses on good teachers, we hope to maximize the dissemination of the concept of good teachers and excellent products. When it comes to the most well-known and well-known teacher in China, Lang Ping is the first one in my mind. I feel that she is the only one. She is well-known and well liked in all groups, and her image is completely positive, which matches our needs very well. " Liu told yuzijiang.
In his view, Youdao's various product lines will pay attention to the self consistency of internal and external logic when looking for spokesmen for cooperation. They should not blindly follow the trend or invest in it at any time, but maximize the mental highland of users on the basis of differentiated brand expression.
This is also reflected in Youdao's choice of variety show sponsorship. In the summer season, which is a must for strategists, several online education brands in the industry have invested heavily in variety show with a budget of more than 1 billion.
Youdao didn't choose "sister riding the wind and waves 2" to sponsor in the big IP field until this year. Obviously, compared with the overall bet and quantity winning method of competitors, Youdao hopes to realize "one counts one" and emphasizes the brand concept at the core.
"We put our budget more where we can highlight the characteristics of our products. For example, "sister Lang 2″, after the program was launched, many of the people we met were women aged 30-40, who matched the parents we wanted to reach. At the same time, the struggle and talent of our sisters also correspond to the concept of excellent and good teachers that we want to emphasize. In my opinion, this idea is more suitable for us than thinking about investing 50 million yuan or 100 million yuan in variety shows first, and then betting on a wide range of categories. The latter is easy to fall into a budget competition in the end, and we hope to establish brand awareness in the market first. " Liu added.
This way of thinking also makes the whole Youdao excellent course more correct in the storm of strict control adopted by the state for online education. After all, more emphasis on the quality of the road, from the concept is more like a competitive area of teaching resources training strategy, and school education complement each other, rather than promote replacement.
"Of course, we will also embrace the policy and adjust some strategies, but on the whole, we are a disciplined company in the industry. Usually, we design a more stringent standard in-house than the policy requirements. " Liu said.
He hopes that the brand effect of Youdao excellent course in the industry in the future will be like "station B in the video field" and become a unique existence.
"It must be different from competing products. Tonality and style are different, but we all know that it has loyal users and excellent product experience, which is what we want to pursue. " Read more: the 2021 school enrollment opens, Netease Youdao offers a minimum salary of 500000 yuan to recruit "online teachers" and Huawei offers a maximum salary of 2 million yuan to recruit "genius" Netease Youdao offers a minimum salary of 500000 yuan to recruit teachers! Netease Youdao's AI composition was selected into the "Jinlian Award" of the heart of machine in 2021. Netease Youdao announced its summer marketing results: the number of paying people for K12 regular price courses increased by more than 500% over the same period of last year. Netease Youdao's excellent course took advantage of "winning the Championship" to launch the second round of nationwide brand launch. Netease Youdao's Q3 revenue exceeded expectations. Zhou Feng summed up the core advantages: quality, quality and quality The net income of Netease Youdao Q2 is 620 million. Netease Youdao released Q3 financial report, and its stock price soared nearly 20%. In 2019, Netease Youdao submitted the full text of SEC roadshow IPO document. Netease Youdao: incomplete report on online shopping price. Netease Youdao appeared in the Third Shenzhen Education Equipment Expo 2020, Help the Pearl River Delta region to realize personalized precision teaching Netease Youdao: online shopping in June 2012 CPI online shopping price incomplete report demand Gen: manufacturers expand digital conversion to sales and marketing report Lepu medical new coronavirus antibody colloidal gold detection kit, infrared thermometer and other products have been supplied to dozens of countries CCFA: Top 100 supermarkets in China in 2019
If you want to get the full report, you can contact us by leaving us the comment. If you think the information here might be helpful to others, please actively share it. If you want others to see your attitude towards this report, please actively comment and discuss it. Please stay tuned to us, we will keep updating as much as possible to record future development trends.
RecordTrend.com is a website that focuses on future technologies, markets and user trends. We are responsible for collecting the latest research data, authority data, industry research and analysis reports. We are committed to becoming a data and report sharing platform for professionals and decision makers. We look forward to working with you to record the development trends of today's economy, technology, industrial chain and business model.Welcome to follow, comment and bookmark us, and hope to share the future with you, and look forward to your success with our help.