Industry information
Rural Revitalization and protection of Agricultural Cultural Heritage promoted by webcast From He Xiaowu, CEO of Sixiang infinite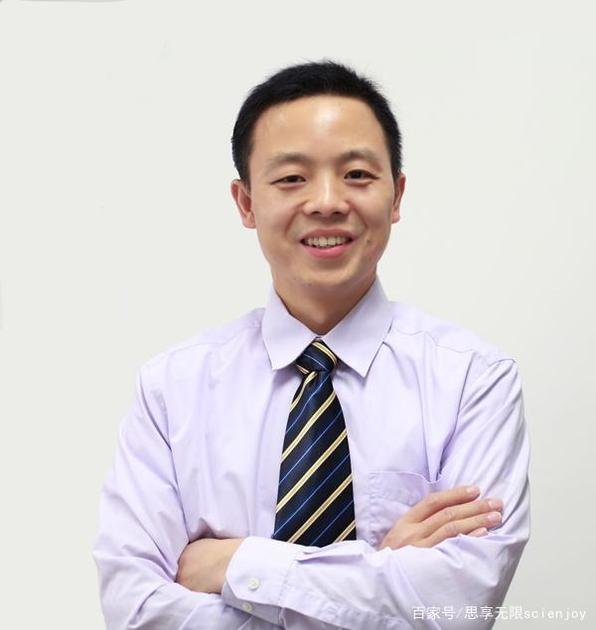 The following is the Rural Revitalization and protection of Agricultural Cultural Heritage promoted by webcast From He Xiaowu, CEO of Sixiang infinite recommended by recordtrend.com. And this article belongs to the classification: Industry information.
The No. 1 central document issued in 2021 recently put forward the proposal to comprehensively promote rural revitalization, accelerate the modernization of agriculture and rural areas, and enable the peasants to live a wonderfull life. The important agricultural cultural heritage (hereinafter referred to as "agricultural heritage") is the "root" and "soul" of maintaining the healthy development of "agriculture, rural areas and farmers", and boosting rural revitalization and agricultural cultural heritage protection has become a new starting point of rural development.
In 2019, the scale of China's digital economy will reach 35.8 trillion yuan, accounting for 36.2% of GDP and 67.7% of GDP growth, becoming the core driving force of China's economic growth. With the development and application of 5g, AI, big data and other technologies, the wave of digital economy has broken through cities and accelerated its penetration into rural areas. Live broadcasting has become an important structural force to integrate into the society. AI, AR, 5g and other technologies endow live broadcasting with strong social value and innovative significance, which makes "live broadcasting + agriculture" play an important role in promoting the development of new industries, new business forms and new business models in rural areas. At the same time, live broadcasting will make rural agricultural production efficiency and quality as well as the creativity and expression of traditional agricultural heritage culture The present power, communication power and influence have been comprehensively improved, which makes the rural cultural construction show a new atmosphere, and rural development usher in new opportunities.
Live broadcast + e-commerce to boost the new development of agricultural industry
The most important and difficult thing to do is to sell agricultural products. Under the traditional mode, the problem of unsalable agricultural products is serious. Many farmers lose one year's income because they can't sell them, and even lose their years' savings. The popularization of new technologies such as Internet and Internet of things has profoundly changed the industrial ecology of urban and rural areas. With the continuous strengthening of information infrastructure construction in rural areas, new industries, new business modes have a solid foundation for the development of new industries in rural areas. Rural live broadcast e-commerce has obtained the opportunity of rapid development, which brings new vitality and vitality to the going out of agricultural products, promotes the change of traditional production mode in rural areas, reshapes farmers' way of thinking, promotes the improvement of agricultural production quality, and makes more people happy Farmers get rich.
With the help of e-commerce to sell agricultural products, the investment is small and the effect is fast. Live broadcasting with goods has become a new bright spot in the development of agricultural industry. It has explored a new way for industrial development and farmers' income increase in some areas, and has increasingly become the preferred way for farmers. Even some local county heads have taken the lead to speak for local high-quality agricultural and sideline products. Compared with the traditional form of picture + text, live broadcast can make consumers understand agricultural products more concretely, and can directly interact with the farmers' anchor in the live broadcast room; at the same time, live broadcast also breaks the space limit, effectively breaks the disadvantages of sales channels brought by rural market mode, reaches the consumers in other places in a wider range, reduces the intermediate links of traditional agricultural products circulation, and alleviates the problem In order to solve the problem of information asymmetry caused by physical distance, open up the connection channels, create a highly interconnected economic ecology, and reshape the relationship between producers and consumers. On April 20, 2020, General Secretary Xi pointed out during his inspection tour in Shaanxi Province that e-commerce, as a new type of business, can not only promote agricultural and sideline products, help the masses get rid of poverty and become rich, but also promote the revitalization of rural areas.
Live broadcast + training, a new channel of rural professional digital talent training
With the acceleration of e-commerce empowerment, for farmers, mobile phones have become new farm tools, live broadcasting has become new farm work, data has become new agricultural means, and blockchain has become the "new certification" of agricultural products. To realize the healthy and orderly development of "live broadcasting with goods", talent training is the key, and industry supervision is the key. Due to the outflow of labor force in rural areas, the aging population and the shortage of talents, most farmers know the role of e-commerce in increasing their income. However, there is a "digital gap" between "want to do" and "can't do", which restricts the overall revitalization of rural areas.
In the training of professional operation talents and anchors, we should introduce, educate and retain talents, and formulate policies on talent return in time, so as to create more rural employment opportunities and let young people in the new era return to the countryside. Through professional guidance and training, we should cultivate a professional e-commerce live broadcasting team, form professional division of labor in copywriting, planning, filming, anchor and operation, especially explore and cultivate a group of eloquent local farmers, so that they can become new farmers who understand the Internet, live broadcasting and are good at sales. Live + training has brought new channels for rural residents to reap digital economic dividends, provided new opportunities for digital "corner overtaking" of agricultural and rural development, and explored a new way for digital rich farmers and strong farmers.
Live broadcast + cultural tourism to promote the development and protection of Agricultural Heritage
China is rich in agricultural heritage resources, but its development and protection are insufficient. Agricultural Festival is an important way to protect the "agricultural heritage", and live broadcast is an important channel to promote the display of agricultural heritage. In 2018, the "harvest festival of China's farmers" established by the State Council was designed to boost the protection of agricultural heritage and revitalization of the countryside. It has been held for 3 years, but there are still some problems such as the lack of a comprehensive channel, more business trips and less rural tourism. Cultural display can not show new charm, and the innovation and development of rural image is restricted.
As an emerging tool, live broadcasting has more opportunities to show the local culture of agricultural heritage. Through the establishment of "smart agricultural heritage" zone, it can build an information display platform of agricultural heritage culture and reach more users. Combined with the advantages of MCN content operation, we should innovate the new culture of agricultural heritage online and offline, fully integrate the "local flavor" of agricultural products, and set up incentives to stimulate local farmers to better participate in the development and protection activities of "agricultural heritage", stimulate farmers' initiative and enhance their initiative in revitalizing the rural areas. Excavate the local representative local scenery, let good scenery and good things out of the mountains through live broadcast, attract more business and agricultural tourism through cultural and tourism revitalization, improve the local rural cultural experience and boost the development of rural culture. More reading: Founder media: video industry evolution history, mobile live broadcasting will become the next new wave (with report Download) Mobile Live Broadcasting: under the bubble, where is the real gold? Tiger tooth: net profit of 3q20 is US $37.3 million, up 105.3% year on year. Aifaner: 95% of people don't understand the change and invariability of live broadcast and TV. Penguin Zhiku: 2015 YouTube network celebrity Research Report huanju group: 4q19 revenue exceeds US $7.6 billion, up 64% year on year. Betta: net profit of 4q19 is US $22.5 million, turning losses over year on year Core business flow and revenue recover from March today's headline: 2017 small video consumer insight report (with download) Yiguan: 2017 Q1 China Mobile live broadcast market quarterly inventory (with download) Yiguan: 2017 China Mobile live broadcast industry annual comprehensive analysis (with download) iResearch: 2016 China Mobile live broadcast user insight report (with download) Yiguan: 2017 Q4 China Quarterly inventory analysis of mobile live broadcasting market (with download) trustdata: 2016 mobile live broadcasting industry analysis report (with download) blue: what is the value of 759 million over 49 million users in 2019
If you want to get the full report, you can contact us by leaving us the comment. If you think the information here might be helpful to others, please actively share it. If you want others to see your attitude towards this report, please actively comment and discuss it. Please stay tuned to us, we will keep updating as much as possible to record future development trends.
RecordTrend.com is a website that focuses on future technologies, markets and user trends. We are responsible for collecting the latest research data, authority data, industry research and analysis reports. We are committed to becoming a data and report sharing platform for professionals and decision makers. We look forward to working with you to record the development trends of today's economy, technology, industrial chain and business model.Welcome to follow, comment and bookmark us, and hope to share the future with you, and look forward to your success with our help.