Industry information
The dialogue of the views of the bigwigs — the carbon neutral route of the digital economy From Activity Notice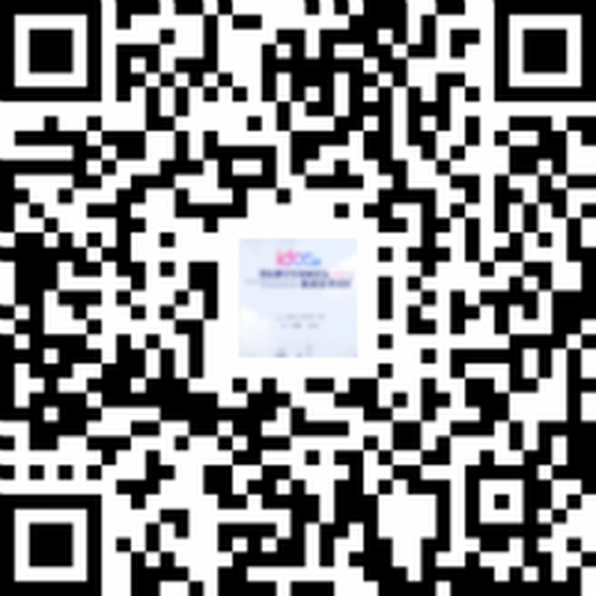 The following is the The dialogue of the views of the bigwigs — the carbon neutral route of the digital economy From Activity Notice recommended by recordtrend.com. And this article belongs to the classification: Industry information.
Digital economy is a new driving force for sustainable development in the context of global changes. Thanks to multiple favorable policies, Guangdong, Hong Kong and Macao big bay district is ushering in a new upsurge of digital economy development.
In order to seize the opportunities given by industry digitization and digital industrialization, implement the national strategic plan of digital economy and new infrastructure, and promote the high-speed and healthy development of IDC industry as the digital cornerstone, it is under the guidance of relevant departments of Shenzhen municipal government, sponsored by data center committee of China Communications Industry Association and Shenzhen Digital Economy Industry Promotion Association, The first bay area digital economy industry development forum and idcc2021 Shenzhen station, CO organized by Guangdong data center industry alliance and China IDC industry annual ceremony organizing committee, will be held at Shenzhen Zhongzhou Marriott Hotel from April 29 to 30.
Since the end of last year, carbon peaking and carbon neutralization have become hot words. At this year's NPC and CPPCC sessions, the government put forward the "3060 goal" — to achieve the peak of carbon by 2020 and to achieve carbon neutrality by 2060. Xiao Yaqing, Minister of the Ministry of industry and information technology, said that in 2021, action plans and road maps for key industries to achieve carbon peak will be formulated. The proportion of digital economy in GDP is growing day by day, and energy supports the development of digital economy. How to practice carbon neutrality in digital economy is of great significance for China to achieve the "3060" goal. On the whole, it can be divided into two levels: the first is how the digital economy related industries achieve their own carbon neutrality, and the second is how the digital economy industries and enterprises help traditional fields and industries to achieve carbon neutrality.
The first bay area digital economy industry development forum and idcc2021 Shenzhen station set up a round table dialogue on "digital economy carbon neutral route" at the main forum on 29th. The round table moderator Zhang Binghua, general manager of Baidu system department, invited Zhang Jing, director of industrial energy of Shenzhen Bureau of statistics, relevant leaders of Shenzhen Development and Reform Commission, and general manager of information center of Shenzhen Gas Group Co., Ltd Zou Song, deputy general manager of Shenzhen smart city big data center Co., Ltd., Sun Bin, chief operating officer of Zhujian intelligence, representatives of Shugen Internet enterprises and representatives from energy-saving technology enterprises jointly discussed the carbon neutral route of digital economy and shared their exploration practice in carbon neutral.
The dialogue will focus on:
Carbon emission statistical accounting and supervision
Development and application of green and clean energy
Exploration and planning of carbon neutralization in various industries
Data center stock optimization and green energy saving
How can industrial Internet and AI help carbon neutralization
Application and development trend of green energy saving technology
……
Many experts and senior executives from the industry gathered at the conference, and some guests attended the conference
Lin Qingmin, vice president of Kehua Hengsheng
Wang Yujie, chairman / CEO of Nanxing Equipment Co., Ltd. (the only one in Guangdong)
Yang Peifeng, director and vice president of aofei data
Zou Song, deputy general manager of Shenzhen smart city big data center Co., Ltd
Xu Rui, director, executive vice president and chief technology officer of Beijing Zhongke Heying Data Technology Co., Ltd
Wang Jianxin, general manager of operation and maintenance center of Beijing Zhongke Heying Data Technology Co., Ltd
Zhang Guanghe, chief engineer of digital energy of Huawei Technology Co., Ltd
Xu Jun, senior vice president of dataport
Liang Yan, senior vice president of Wanguo data
Zeng Chao, executive deputy general manager of Three Gorges big data company
Li Li, President of Runze Technology
Yin Feiping, vice president of technology of Hisense
Zhang Jing, general manager of information center of Shenzhen Gas Group
Ning Qi, CEO of halo cloud
Fan Qiang, vice president of Electronic Engineering Institute of electronic engineering design and Research Institute of CAAP
Li Xinxin, vice president of e-hualu
Dong Wanqing, director of the general clearing center of the people's Bank of China
Li Anbo, vice president of Shanghai primary network information service Co., Ltd
Fang Hongkuan, chief engineer of ZTE
Yang Kaiyin, marketing director of ZTE
Scan the QR code below immediately or click "read the original text" to sign up for the conference and listen to the dialogue of "digital economy carbon neutral route" on the spot!
-Participate in the conference-
Schedule of idcc2021 Shenzhen station  •
More reading: CCFA: Top 100 supermarkets in China in 2019 demand Gen: manufacturers expand digital conversion to sales and marketing report Lepu medical new coronavirus antibody colloidal gold detection kit, infrared thermometer and other products have been supplied to dozens of countries, technology has built the cornerstone to boost the digital new economy in the Bay Area – idcc2021 (Shenzhen station) is about to open Midea Group… A large number of famous enterprises will gather at the 10th robot industry conference FBI annual report: the loss of cyber crime in 2020 will exceed 4 billion US dollars Is the main factor affecting the home health environment, oppo small cloth assistant 2.0 strong attack, three major sections usher in a major upgrade, alicloud data center: are pushing IP co branded, why do Casio's Doraemon new products break the circle? Weber Vogels, chief technology officer of Amazon, predicts 2021: eight technology trends change the world "China's game industry report 2020": market revenue 278.6 billion, 20% increase; overseas redefines IDC for the first time; the 15th annual ceremony of China's IDC industry is held in Beijing
If you want to get the full report, you can contact us by leaving us the comment. If you think the information here might be helpful to others, please actively share it. If you want others to see your attitude towards this report, please actively comment and discuss it. Please stay tuned to us, we will keep updating as much as possible to record future development trends.
RecordTrend.com is a website that focuses on future technologies, markets and user trends. We are responsible for collecting the latest research data, authority data, industry research and analysis reports. We are committed to becoming a data and report sharing platform for professionals and decision makers. We look forward to working with you to record the development trends of today's economy, technology, industrial chain and business model.Welcome to follow, comment and bookmark us, and hope to share the future with you, and look forward to your success with our help.