Industry information
Zhongke cloud Valley and Amazon cloud service (AWS) jointly build a global industrial Internet platform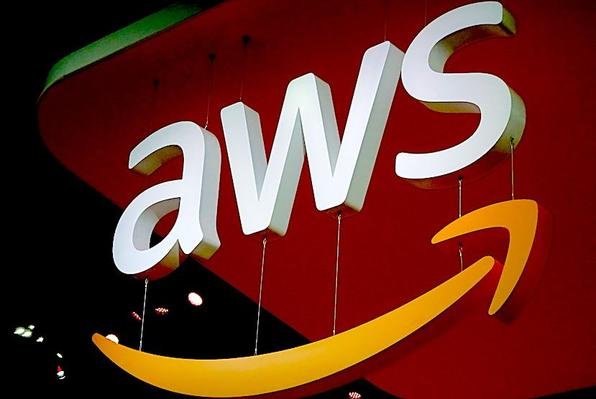 RecordTrend.com is a website that focuses on future technologies, markets and user trends. We are responsible for collecting the latest research data, authority data, industry research and analysis reports. We are committed to becoming a data and report sharing platform for professionals and decision makers. We look forward to working with you to record the development trends of today's economy, technology, industrial chain and business model.Welcome to follow, comment and bookmark us, and hope to share the future with you, and look forward to your success with our help.
The following is the Zhongke cloud Valley and Amazon cloud service (AWS) jointly build a global industrial Internet platform recommended by recordtrend.com. And this article belongs to the classification: Industry information.
In January 27, 2021, the industrial Internet, as the product of the deep integration of the new generation of information technology and manufacturing, has increasingly become an important cornerstone for deepening the "Internet plus advanced manufacturing industry", and has produced an all-around, deep and revolutionary impact on the future industrial development. Recently, Zhongke cloud Valley Technology Co., Ltd. said that it has joined hands with Amazon cloud services (AWS), the global leader of cloud computing, to build an independent, controllable, open, secure, easy-to-use industrial Internet platform zvalley One belt, one road, OS, and the global layout. Besides China, Malaysia, Italy, Singapore and other countries have launched the cloud management of cloud management in Zhongke cloud valley construction machinery.
The main function of zvalley OS is to provide IOT access, intelligent gateway, protocol analysis, data modeling, data analysis, mechanism model components, micro service framework, graphical programming framework, application development kit and other tools and services for the upper application, so as to facilitate developers to build industrial Internet applications. Cloud Valley Industrial Internet platform has connected more than 330000 sets of equipment assets with a total value of 100 billion, collected more than 9000 kinds of data parameters, and the stock data has reached Pb level, forming an application ecology composed of equipment manufacturers, government regulatory departments, financial institutions, equipment users, maintenance service providers, etc. As an industrial Internet technology company of Zoomlion Heavy Industry, Zhongke cloud Valley has developed industrial Internet applications such as Zoomlion e home (MES), smart rent, Zoomlion CRM, and marketing live broadcast system on the platform. The cloud Valley Industrial Internet platform is also open to industry developers. Developers can develop more industrial Internet applications on the platform, such as intelligent manufacturing app, intelligent agriculture app, industrial finance app, etc., to tap the industry application value of cloud Valley Industrial Internet platform.
Taking Zhongke cloud Valley Construction Machinery Intelligent Management cloud service ("smart management") as an example, it is an intelligent management application of construction machinery equipment integrating industrial Internet and big data. Users can manage the equipment on the computer and mobile phone, such as viewing the equipment distribution and track, equipment files, equipment working conditions, remote locking and unlocking, which can be set according to the project location Electronic fence. Intelligent management service can also provide users with abnormal reminders, abnormal details, maintenance reminders, maintenance records, maintenance suggestions, etc.
The early zvalley OS was deployed on the self built server and used a lot of third-party software. There are many problems, such as long cycle of purchasing machine hardware, occupying network traffic, unable to meet the requirements of agile development mode and rapid hardware deployment. At the same time, with the increasing of application scenarios, new applications put forward higher requirements for zvalley OS platform's security, high concurrent processing capacity, data transmission rate and so on. For example, in the past applications, the data return speed of the device can meet the demand up to 15 minutes per time, but some new application scenarios need to increase the data return speed to the second level. In order to cope with these challenges, Zhongke cloud Valley launched the "go to the cloud" strategy in December 2018, using AWS's rich cloud services to iteratively upgrade the original zvalley OS and build a new generation of zvalley OS based on cloud platform.
Wang Xiaodong, CEO of Zhongke cloud Valley, said, "one of the biggest benefits brought to us by using AWS is that we can open the vision of the technical team, learn and understand the latest technology trends in the world at the first time, and develop and iterate products by adopting technologies that meet the business needs, so that zvalley can become more competitive OS has become an independent, controllable, open, secure, easy-to-use industrial Internet platform to provide services for a wider range of users. "
Long Geng, vice president of Zhongke cloud Valley, added, "AWS has the industry recognized technology leadership, platform security, standardization and openness, scalability, and its cloud service functions are very rich. We build the cloud Valley Industrial Internet platform on the basis of AWS, and with the help of the global infrastructure of AWS, we can make the global deployment and global business expansion of China Science and technology cloud Valley and industrial application developers easily. "
"As a technology partner of AWS, Zhongke cloud Valley can get help and empowerment from AWS in many aspects, so that Zhongke cloud Valley and industry application developers can always stand on a solid and high-level platform, and do not have to put too much energy on it infrastructure and new technology updating, but focus on their own business, provide differentiated value and enhance competitiveness. "Said Wang Yong, general manager of AWS China ecosystem and partners department." Recently, AWS also launched "AWS" in China ISV (independent software supplier) new accelerated win program integrates AWS resources from four aspects of technology, service, sales and certification, helps AWS technology partners including Zhongke cloud Valley to accelerate digital transformation, accelerate their ability to provide customers with modern solutions, provide differentiated value, grow together with AWS and achieve greater success. "
Zhongke cloud valley became a member of AWS partner network (APN) in 2018. It is a very important technology partner of AWS in the field of industrial Internet and one of AWS ISVs. AWS supports Zhongke cloud Valley to provide end-to-end industrial Internet solutions based on AWS from product tools, special training, capability certification, digital innovation training camp and other aspects. At the same time, zvalley OS based on AWS can also help Zoomlion carry out digital transformation and serve customers in the upstream and downstream industry chain of Zoomlion. For example, customers of Zoomlion can also use Zhongke cloud Valley's smart rent app to manage and operate their own equipment after purchasing the equipment. In addition, zvalley OS also trains machine learning model based on Amazon sagemaker and develops intelligent manufacturing solutions efficiently. At present, Zhongke cloud Valley has become a selected partner of AWS. In 2021, China Science cloud Valley plans to deepen cooperation with AWS and become a senior partner of AWS.
More reading: AWS Technology Summit 2018 Shanghai station is set to sail. It is estimated that more than 50 technical forums and more than 6000 professionals will attend the meeting, creating the most popular Netease game in China. Choose AWS global infrastructure to accelerate overseas market development. Amazon cloud service (AWS) will launch ISV all new accelerated win plan in China. Star Alliance, the world's largest aviation alliance, will fully use AWS Move all data, platforms and key business applications to AWS. BMW group joins hands with AWS to drive innovation in the automotive industry. Amazon cloud service (AWS) fully supports the intelligent operation of more than 50 schools of world foreign education group. Amazon cloud service (AWS) officially launched two new file storage services in China. FAW car hailing and Amazon cloud service (AWS) released the first customized service in the travel industry Intelligent voice solution AWS China releases financial management services to enable customers to use cloud services more economically and efficiently Siemens (China) uses Amazon cloud services (AWS) to build a new smart home system Amazon cloud services (AWS) comprehensively promotes machine learning innovative application of cloud management services AWS Organizations is officially launched in AWS China. Kechuangda and Amazon cloud service (AWS) accelerate AI deployment of smart industry. ADC system is fully integrated with Amazon sagemaker AWS. Zhang Xia: tensorflow has 85% of the world's load on AWS platform, and the development cost can be reduced by 54%. Amazon cloud service (AWS) is officially launched in Ningxia and Beijing
If you want to get the full report, you can contact us by leaving us the comment. If you think the information here might be helpful to others, please actively share it. If you want others to see your attitude towards this report, please actively comment and discuss it. Please stay tuned to us, we will keep updating as much as possible to record future development trends.