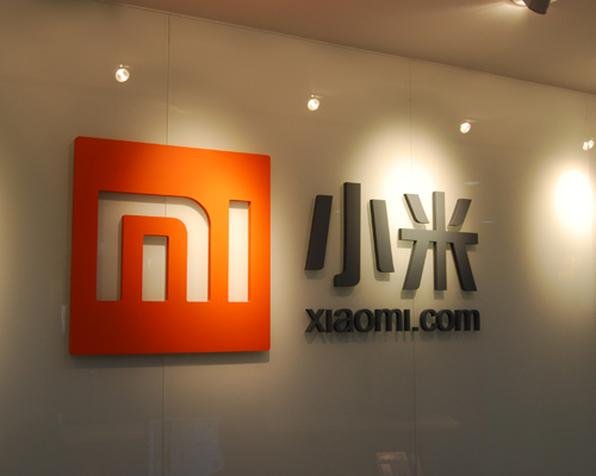 The following is the 4q20 financial report teleconference record: strong growth in domestic and foreign markets From millet recommended by recordtrend.com. And this article belongs to the classification: Internet TV, Intelligent mobile phone, Intelligent hardware, Mobile devices.
On March 24, 2021, Xiaomi group released its performance report for the fourth quarter and the whole year of 2020. In 2020, Xiaomi's revenue will reach 245.9 billion yuan, a year-on-year increase of 19.4%; its adjusted net profit will reach 13 billion yuan, a year-on-year increase of 12.8%. In the fourth quarter of 2020, the total revenue of Xiaomi group reached 70.5 billion yuan, a year-on-year increase of 24.8%; the adjusted net profit reached 3.2 billion yuan, a year-on-year increase of 36.7%.
After the financial report was released, Wang Xiang, President and acting CFO of Xiaomi, Lin Shiwei, CFO and vice president of the group, and other senior executives first held a Q & a meeting on financial report.
JPMorgan analyst: the first question is about the company's commercial realization in overseas markets. It seems that the turnover of the company's overseas markets ushered in a steady growth in the fourth quarter. So what strategies does the company have in order to promote commercialization in overseas markets? What projects are being hatched for future profits? The second question is about the Chinese market. We can see that the company has gained a very high market share in the past few months, from 10% to 14-15% now. The number of monthly active users has only recently begun to show a growth trend. What is the correlation between the market share of Xiaomi smartphone and the number of monthly active users? What are the main drivers of China's market growth?
Wang Xiang: the first question is about the turnover of overseas markets. In fact, we have not officially started the process of commercial realization in overseas markets. Nevertheless, in many areas outside the Chinese market, especially in Europe, Xiaomi's mobile phone business has achieved rapid growth in market share, and the growth in turnover is also showing a very healthy trend.
In addition, we are actively building cooperative relationship with local companies, in order to gradually create a perfect ecology and realize commercial cash flow.
The second problem is that the number of monthly live users in the Chinese market is very strong, which has indeed driven the revenue growth to a certain extent. In addition, we are constantly expanding the high-end mobile phone business, which also has a positive impact on the increase of turnover. In addition, in addition to the smart phone field, we have also obtained a large number of smart TV users, which are the main factors for the annual growth.
Lin Shiwei: let me make a supplement. In fact, in the overseas market, we are trying to achieve commercialization through various channels, such as games, advertising and so on. In the browser business, we ushered in a healthy growth. After that, we will continue to explore more sustainable ways of commercialization. The growth of the number of users has created the soil for us to gradually promote the network business in the overseas market in the future.
For the Chinese market, we disclosed the number of monthly live users in January 2021, so that investors can have a better understanding of the company's growth. As mentioned earlier, Xiaomi 11 has gained many new users, which helps us further expand our monthly live users. In February and March this year, this number continues to show a healthy growth trend.
In the network service business, we see that high-end computers can achieve a higher liquidity rate than entry-level computers. For example, Xiaomi 11 has created a higher turnover than other models. Therefore, we hope that as we slowly launch more high-end models, the revenue can be further improved.
At the same time, we are also improving the user experience through information flow advertising. Last year's advertising revenue also achieved gratifying results. As mentioned just now, the total revenue of smart TV business is expected to further increase in the second half of this year.
CICC analyst: with regard to the gross profit rate, the gross profit rate of the company increased very rapidly in the fourth quarter, especially the smartphone business unit, which created a growth of nearly 10.5%. What are the main factors? How much is this growth affected by fluctuations in foreign exchange rates? The cost of production materials has risen a lot in the global environment. Under this situation, what is the company's estimated gross profit margin in 2021?
Wang Xiang: the main reasons for the growth in the fourth quarter are as follows: first, we delivered more high-end smart phones around the world, resulting in higher turnover. Second, we have not carried out market expansion and marketing too rapidly, which has helped to achieve higher gross profit rate to a certain extent.
In the future, we will continue to release more high-end models and expand cautiously, hoping to maintain this healthy growth trend.
CICC analyst: the second question is about offline stores, because offline stores are one of the important strategies to improve user experience and further expand the high-end market, especially in the Chinese market. What is the company's plan, especially in the third and fourth tier cities?
Wang Xiang: our plan in the future is to open offline stores in all regions of China, which is what we call Xiaomi mall. By the end of 2020, we have opened 3200 offline stores, and the number is still growing, and the growth rate is very fast.
In addition, we are also building a store management system. Through this system, we can track the commodity logistics and the sales of each store. In this way, we can greatly improve the marketing efficiency. This is a long-term strategy. I believe that in 2021, we will set up more offline stores in the third and fourth tier of China and strive to cover every region.
Lin Shiwei: in terms of expanding offline business, we didn't take too radical strategy. Instead, we chose to carry out strategic cooperation with many companies and manage them through the management system developed by Xiaomi, so that the stores with such cooperation can also achieve the operation efficiency of Xiaomi stores. This mode has given us an advantage in the whole market competition.
Xiaomi group: 1q20 revenue 49.702 billion yuan higher than market expectation Xiaomi: 2q20 revenue 53.538 billion yuan higher than market expectation Xiaomi: 3q20 revenue 34.5% higher than year-on-year smartphone shipment 45.3% Xiaomi: 4q19 revenue 56.47 billion yuan Year on year growth of 27.1% Xiaomi: 1q20 business blossoms in full swing, revenue goes up to 49 billion yuan against the trend China's $246 billion Apple: 4q20 net revenue of $64.698 billion, exceeding Wall Street analysts' previous expectations For the first time in history, the quarterly revenue exceeds 100 billion US dollars. Apple's latest financial report 2020 is released. How is the "highest quarterly revenue in history" refined? Xiaomi: 1q20 financial report teleconference record: great investment will be made in the next few years
If you want to get the full report, you can contact us by leaving us the comment. If you think the information here might be helpful to others, please actively share it. If you want others to see your attitude towards this report, please actively comment and discuss it. Please stay tuned to us, we will keep updating as much as possible to record future development trends.
RecordTrend.com is a website that focuses on future technologies, markets and user trends. We are responsible for collecting the latest research data, authority data, industry research and analysis reports. We are committed to becoming a data and report sharing platform for professionals and decision makers. We look forward to working with you to record the development trends of today's economy, technology, industrial chain and business model.Welcome to follow, comment and bookmark us, and hope to share the future with you, and look forward to your success with our help.