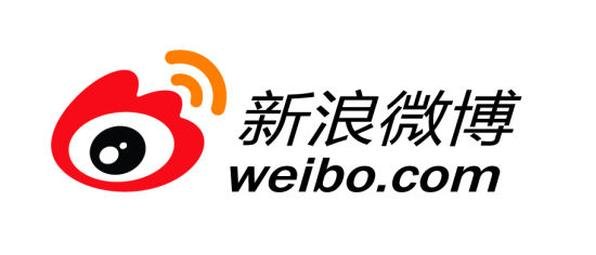 The following is the 1q21's revenue was 459 million US dollars, up 42% year on year, and the number of video numbers opened exceeded 5 million From micro-blog recommended by recordtrend.com. And this article belongs to the classification: Enterprise financial report, Picture sharing, micro-blog, Investment & Economy.
On May 10, 2021, Weibo (WB. US) released its financial report for the first quarter of 2021. As of March this year, the number of monthly active users of microblog was 530 million, 20 million less than the historical peak of 55 million in the same period of last year, and 9 million more than the previous quarter; The number of daily active users of Weibo was 230 million, down 5% from 241 million in the same period of last year and up 2% from 225 million in the previous quarter. Because when the traffic dividend brought by the epidemic reaches its peak, how to retain users and maintain a stable growth in the scale of users is a major test for the operation ability of users of various platforms.
In the first quarter of 2021, the overall revenue of Weibo reached US $459 million, up 42% year on year; Net profit attributable to Weibo was $49.8 million, down 4% from $52.1 million a year earlier.
Weibo releases financial report for the first quarter of 2021
Wang Gaofei, CEO of microblog, said that thanks to the improvement of customer acquisition through channels and the continuous strengthening of microblog's unique advantages in hot spots and social networking, the number of users and activity of microblog maintained a steady growth compared with the previous quarter. At the same time, microblog differentiated business solutions are popular in more and more customer industries, which leads to a significant increase in advertising revenue. With the growing demand of advertisers for the integration of product and effect, the competitiveness of microblog in the industry continues to improve.
The shares of Weibo rose 1.59% to US $48.67 per share at the close of May 10 EST, with a market value of US $11.089 billion.
Strengthen the marketing ability of key industries
The revenue of microblog is mainly composed of advertising and marketing revenue and value-added service revenue. Among them, advertising and marketing revenue is the largest revenue source of microblog, usually contributing more than 85% of the revenue.
According to the financial report, in the first quarter of 2021, the advertising and marketing revenue of microblog reached 390 million US dollars, up 42% from 275.4 million US dollars in the same period of last year, contributing 85% of the revenue. Weibo said that the growth was mainly due to the strong growth of advertising expenditure in all industries on the basis of the trough in the same period of last year.
Since the beginning of this year, in the face of the improvement of marketing environment and the change of customer market, microblog has reduced the threshold of brand customer delivery and improved marketing efficiency by taking advantage of the integrated marketing of stars, KOL (key opinion leader), head IP and the integration of product and effect. It has achieved significant revenue growth in FMCG, automobile, digital, luxury and other industries.
It is noteworthy that in the first quarter of 2021, the revenue of microblog value-added services was US $68.9 million, an increase of 44% compared with us $48 million in the same period of last year, which was mainly benefited from the revenue contribution of interactive entertainment company acquired by the company and consolidated in November 2020.
In addition, the launch of Weibo video number product system and the growth of traffic brought more video scene advertising inventory to Weibo, and the proportion of video advertising revenue in the overall revenue of Weibo also ushered in a new high in the first quarter.
In the capital market, both S & P and Moody's have raised their ratings on Weibo, among which Moody's confirmed that the rating of Weibo "Baa2" issuers was raised to "stable". Moody's pointed out that the rating takes into account microblog's strong market position and its ability to attract content providers, users and advertisers, which make the company occupy an increasing share of the online advertising market.
More than 5 million microblog video numbers have been opened
In July 2020, Weibo officially launched the video number plan, and in March this year, Weibo video number was fully opened. Up to now, the number of microblog video numbers has exceeded 5 million, which is four times more than that at the end of 2020. Among them, the number of video numbers with millions of fans has exceeded 29000.
More than 5 million microblog video numbers have been opened
Among them, pan life and pan entertainment are the most concentrated areas covered by microblog video number. Among the video numbers with more than 10000 fans, the scale and broadcast volume of video numbers in the above two fields account for more than 60%. At the same time, the video process of popular science, law, finance and other pan knowledge areas has also made significant progress, which has formed a supplement and improvement to the original image and text content ecology.
With the rapid expansion of the scale of video number, users' habit of consuming videos on microblog has been further enhanced. In the seven fields of media, variety show, star, funny, fashion and beauty, TV series and food, the broadcast volume of videos reaches tens of millions every day.
In addition, vlog (video network log), secondary creation, and unpacking related video number content have attracted the attention of a large number of young users, and are the fastest growing content types.
In the aspect of live broadcasting, microblog upgraded and launched Lianmai live broadcasting at the beginning of the year, supporting multiple bloggers and users to interact through live broadcasting. So far, the function has attracted hundreds of big V and media organizations in many fields. The data shows that the average viewing amount of live broadcast using Lianmai function is 3 times of that of ordinary live broadcast, and the average viewing time is 2.5 times of that of ordinary live broadcast. According to the plan, Weibo will also launch Lianmai live program in cooperation with media organizations and celebrities to provide users with richer consumption experience.
Of course, in order to attract more users and creators, microblogs need to continue to increase in costs and expenses. According to the financial report, the costs and expenses of Weibo in the first quarter of 2021 totaled 350.3 million US dollars, up 32% from 265.4 million US dollars in the same period of last year. The increase of costs and expenses is mainly related to the increase of marketing expenses and personnel related costs.
Micro blog: 1q20 Revenue $323.4 million, down 19% year on year micro blog: 2020 Net Revenue $1.69 billion, net profit $313.4 million micro blog: 3q20 net profit $33.8 million, down nearly 80% year on year Number of employees increased salary microblog: 2q20 net profit $198.4 million, up 92.6% year on year, Daily life users maintain double-digit growth for five consecutive quarters Twitter: 2q20 melon eaters increase significantly Twitter users grow at a high speed 34% Twitter: third quarter advertisers' retaliatory consumption drives revenue growth financial report reveals that Twitter users' participation declines for the first time Twitter: 1q20 daily life users increased by 24% to 166 million
If you want to get the full report, you can contact us by leaving us the comment. If you think the information here might be helpful to others, please actively share it. If you want others to see your attitude towards this report, please actively comment and discuss it. Please stay tuned to us, we will keep updating as much as possible to record future development trends.
RecordTrend.com is a website that focuses on future technologies, markets and user trends. We are responsible for collecting the latest research data, authority data, industry research and analysis reports. We are committed to becoming a data and report sharing platform for professionals and decision makers. We look forward to working with you to record the development trends of today's economy, technology, industrial chain and business model.Welcome to follow, comment and bookmark us, and hope to share the future with you, and look forward to your success with our help.