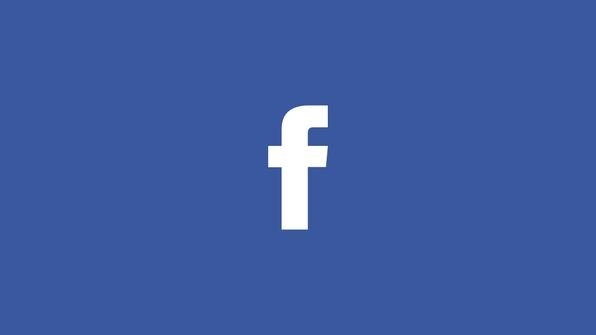 The following is the 1q21's total revenue was US $26.2 billion, up 48% year on year From Facebook recommended by recordtrend.com. And this article belongs to the classification: Enterprise financial report, instant messaging , Picture sharing, Investment & Economy.
On April 29, 2021, Facebook released its financial report for the first quarter of 2021. The first quarter performance of Facebook made a brilliant start for 2021.
Advertising business as the main driving force
Facebook's total revenue rose 48% in the first quarter from a year earlier to $26.2 billion. Analysts had expected revenue to grow 33.5% year-on-year to $23.7 billion, much higher than expected.
The main driver of growth, of course, is Facebook's advertising business. Total advertising revenue rose 46% year on year to $25.4 billion. The strong advertising business is mainly due to a 30% year-on-year increase in the average price of each advertisement on the platform, and a 12% increase in the number of advertisements put in, with both volume and price rising.
In addition, the company's "other" revenue outside its social network increased 146% year-on-year to $732 million. At present, the scale of this business is small, but it is also worthy of attention. The main business areas include virtual reality devices, e-commerce integration, etc.
The combination of strong revenue performance and expansibility of business model also brought about a substantial increase in the company's quarterly profitability. Facebook's net profit rose 94% year-on-year to $9.5 billion from $4.9 billion in the same period last year. Facebook's operating profit margin rose from 33% in the first quarter of 2020 to 43% in the first quarter of 2021, which also contributed to the growth of profits.
Overall, the strong performance in the first quarter indicates that after the epidemic, digital advertising spending may still be higher than the historical trend. Improved user engagement and demand from e-commerce advertisers have driven Facebook's advertising prices up 30%, the highest level in the past three years. Although the growth rate of monthly active users (MAU) may drop to medium single digits after the restart in the second half of the year, we think that the ad pricing advantages of feeds and stories are unlikely to fade. The positive interaction trend of new products such as Facebook watch and instagram reels may contribute to the growth of advertising.
Q2 revenue growth guidelines rise
If we say that Q1's revenue and profit both sides of the big than expected, the optimistic outlook for the second quarter is even more exciting.
Looking ahead to the second quarter, David Wehner, Facebook's chief financial officer, said investors should expect Q2's revenue growth rate to be "stable or moderately accelerated relative to the growth rate in the first quarter of 2021, because our growth rate has slowed down" related to the Q2 pandemic in 2020
Facebook made some simple comparisons of the second quarter. Revenue rose only 11% in the second quarter of 2020 from a year earlier, as many advertisers suspended their advertising activities or reduced their advertising spending. With that in mind, Facebook's guidance for revenue growth of 48% or more in the second quarter of this year exceeded analysts' previous forecast of 45.9%.
However, the management also reiterated its previous expectation that the revenue growth rate in the third and fourth quarters of this year will decline, because the impact of the epidemic is relatively weak, and the comparison will face a stricter benchmark.
The influence of IDFA and its entry into e-commerce
Apple's IDFA new deal, which has been a hot topic in the industry, has been implemented. This change will have an impact on Facebook's advertising in the second quarter.
That's why Facebook CEO Zuckerberg repeatedly mentioned that the company will focus on building e-commerce capabilities as a key part of providing users with a "personalized" experience. Let's focus on marketplace.
Facebook marketplace, designed as an e-commerce platform that allows users to buy and sell second-hand goods, such as clothing and cars, was launched in the United States in 2016. Nowadays, marketplace has developed into a comprehensive platform including housing, rent, commodity and so on.
As early as 2016, there was a lot of discussion about the market, but recently, investors and company management seem to be more interested in discussing the development direction of the market. According to adlibweb, more than 800 million users use Facebook marketplace every month, which is not a trivial number.
The valuation is the lowest of its kind
Facebook is the cheapest faang stock, and it's also relatively cheap compared to other social stocks.
Before the results, Facebook's 26 times P / E ratio didn't look cheap, and value investors usually set it below 20. But given the growth, it's easy to see how reasonable a 26 times P / E ratio is.
Do a simple math problem, if the price earnings ratio is 26 times, the annual growth rate is 30%, and the stock price does not change, then PE will be reduced to less than 10 in just four years. When we look at things from this perspective, FB stock is cheap. Peg ratio is also very cheap, only 0.52, which is unbelievably low.
last
Facebook's dominant position in social and display advertising, together with its base of more than 10 million small and medium-sized advertisers, makes it one of the biggest beneficiaries of shifting advertising budget from traditional TV to digital channels.
The strong interaction between Facebook and instagram apps is likely to continue to drive the healthy growth of advertising impressions, while in the face of high demand, the driving force in advertising pricing is likely to continue into this year. The development of Quest 2 wireless headset has established its leading position in the field of virtual reality, while shops e-commerce and payment can help to diversify sales and avoid the antitrust concerns caused by its scale in the advertising field.
Via Tencent technology tiger securities
Facebook: 4q20's revenue was $28.072 billion, up 33% year on year, exceeding expectations acebook:3Q20 Zuckerberg said that the epidemic situation has increased users' demand for the platform community : 3q20's revenue was US $21.470 billion, up 22% year on year. Snap: 3q20's revenue was US $678.9 million, up 52% year on year. Snap: 1q20's revenue was US $462.5 million, up 44% year on year nap:2Q20 The number of active users increased by 17% to 238 million on the record day of financial report teleconference. Facebook: 2q17's products had more than 2.7 billion monthly live users, and snap: 2q20's revenue increased by 17% on a year-on-year basis %Facebook: 2q20 net profit of $5.178 billion, up 98% year on year
If you want to get the full report, you can contact us by leaving us the comment. If you think the information here might be helpful to others, please actively share it. If you want others to see your attitude towards this report, please actively comment and discuss it. Please stay tuned to us, we will keep updating as much as possible to record future development trends.
RecordTrend.com is a website that focuses on future technologies, markets and user trends. We are responsible for collecting the latest research data, authority data, industry research and analysis reports. We are committed to becoming a data and report sharing platform for professionals and decision makers. We look forward to working with you to record the development trends of today's economy, technology, industrial chain and business model.Welcome to follow, comment and bookmark us, and hope to share the future with you, and look forward to your success with our help.