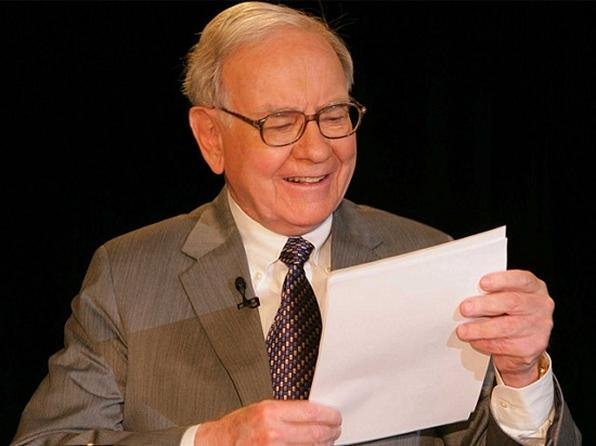 The following is the Buffett issues 2021 open letter to shareholders recommended by recordtrend.com. And this article belongs to the classification: Venture capital, Investment & Economy.
Warren Buffett, the stock god, has just published his annual open letter to shareholders on Berkshire Hathaway's official website. The performance of Berkshire's stock price in the past year, five years and ten years is not as good as that of the U.S. stock market. Warren Buffett's cautious attitude towards new investment and the company's uneven acquisition record in the past decade are topics of concern to the outside world. In addition, whether Berkshire will change its position to pay dividends, as well as the succession plan of Buffett, has always been the focus of attention from all walks of life.
In addition, in the face of global investors who, in the past year, have caught up with the number of U.S. stock circuit breakers only once less than his own five, he will send an open letter to shareholders in 2021. How can he discuss this unprecedented global economic and market situation? Investors all over the world hope to learn about the latest research and judgment of this legendary investor, and help them predict the future economy and market. Sina Finance and economics has translated and attached the full text of this 15 page letter to help investors, especially value investors, retain this "Bible" like learning material.
According to convention, the letter begins with a comparison between Berkshire's performance and that of the S & P 500 index. In 2020, the growth rate of Berkshire's market value per share is only 2.4%, while the growth rate of the S & P 500 index is as high as 18.4%. Berkshire lost 16 percentage points. But in the long run, from 1965 to 2020, the compound annual growth rate of Berkshire's market value per share is 20.0%, which is significantly higher than that of the S & P 500 index by 10.2%. From 1964 to 2020, the growth rate of Berkshire's market value is an astonishing 2810526%, which is more than 28105 times, while that of the S & P 500 index is 23454%, which is more than 234 times.
The comparison between Berkshire's performance and US stock benchmark: the performance of S & P 500 index
Note to the above table: the data in the table are normal calendar year data, except for the following years: 1965 and 1966 are as of September 30 of that year, while 1967 is 15 months in total, ending on December 31 of that year.
Warren Buffett's 2021 open letter to shareholders
Berkshire Hathaway to shareholders:
According to GAAP, Berkshire will make a profit of $42.5 billion in 2020. The four components of this figure are US $21.9 billion in operating profit, US $4.9 billion in realized capital gains, US $26.7 billion in gains from the increase in net unrealized capital gains in our shares, and finally US $11 billion in losses due to write downs in the value of some of our subsidiaries and subsidiaries. All items are listed on a after tax basis.
Operating profits are the most important, even if they are not the largest item in our total GAAP. Our focus at Berkshire is to increase this part of our revenue and acquire large, well positioned businesses. But last year, we didn't achieve either: Berkshire didn't make a big acquisition, and operating profit fell by 9%. However, by retaining earnings and repurchasing about 5% of the shares, we did improve Berkshire's intrinsic value per share.
The two components of GAAP related to capital gains or losses (whether realized or unrealized) fluctuate repeatedly every year, which reflects the volatility of the stock market. Regardless of today's data, my long-term partner Charlie Munger and I firmly believe that over time, Berkshire's investment income will be considerable.
As I've stressed many times, Charlie and I see Berkshire's listed shares (worth $281 billion at the end of last year) as a collection of businesses. We don't control the operations of these companies, but we do share their long-term prosperity in proportion. However, from an accounting point of view, that part of our profits is not included in Berkshire's earnings. On the contrary, only the dividends paid to us by these investees will be recorded in our books. According to generally accepted accounting standards, the huge amount of funds retained by the investee on behalf of us also become intangible assets.
However, these invisible things should not be ignored: these unrecorded retained earnings often create value for Berkshire – a lot of value. The investees use the retained funds to expand their business, make acquisitions, repay debts, and usually buy back shares (which increases our share of their future earnings).
As we pointed out in our shareholder letter last year, retained earnings have driven the development of American enterprises throughout American history. What worked for Carnegie and Rockefeller worked for millions of shareholders over the years.
Of course, some of our investors will be disappointed that their retained earnings hardly add value to their companies. But other companies will overfulfil the task, and a few of them do well. All in all, we expect that our share of the huge earnings retained by Berkshire's non controlling business (which others will think is our stock portfolio) will eventually bring us the same or more capital gains. That expectation has been met throughout our 56 year term.
The last component of our GAAP data – the ugly $11 billion write down – is almost all about quantifying a mistake I made in 2016. That year, Berkshire bought precision castings (PCC), and I paid too much.
No one misled me in any way – I was just too optimistic about PCC's normal profit potential. Last year, as the most important customer source of PCC, the adverse development of the entire aerospace industry exposed my misjudgment.
In the process of acquiring PCC, Berkshire acquired a very good company, the best in the industry. Mark Donegan, PCC's chief executive, is a passionate manager who, as always, devotes the same energy to our acquired business. We are lucky to have him in charge.
I think my conclusion is correct that PCC will get a good return on the net tangible assets deployed in its operations over time. However, my judgment of future earnings was wrong, so I miscalculated the reasonable price to pay for the acquisition of the company.
PCC is far from my first mistake. But it was a big mistake.
We have two strings on our bow
Berkshire Hathaway is often labeled "conglomerate", a derogatory term for a holding company with a large number of unrelated businesses. Yes, it's the right description of Berkshire – but only part of it. To better understand how and why we are different from other integrated conglomerates, let's review history.
For a long time, integrated enterprise groups are usually limited to acquiring the whole enterprise. However, this strategy brings two big problems. One problem is unanswered: most really great businesses have no intention of letting someone else take over. As a result, the enterprise groups eager to acquire have to focus on the general companies that lack important and lasting competitive advantages. It's not a good pond for fishing.
In addition, when consortia have to buy mediocre companies, they often find themselves paying a staggering "control" premium to lure their prey. Some savvy conglomerates know how to solve this "overpayment" problem: they just need to make their company's valuation absurdly high as the "currency" for expensive acquisitions. "I'm willing to pay $10000 for your dog by giving you two of my $5000 cats.")
Usually, the means to overvalue the shares of conglomerates include sales promotion and "imaginative" accounting operations, which are deceptive at best and sometimes even cross-border. When these moves are "successful", the group will push its share price to three times its commercial value in order to acquire a target company valued at twice its real value.
Investment fantasies can last quite a long time. Wall Street likes the cost of M & A transactions, while the media likes stories from wonderful promoters. Similarly, sometimes, the soaring price of a promoted stock itself can become an investment fantasy, which is the "evidence" of reality.
Finally, of course, at the end of the feast, many commercial "Emperors" were naked. Financial history is full of the names of many famous business groups. These entrepreneurs were initially praised as business genius by journalists, analysts and investment bankers, but later they were thrown into the commercial garbage.
Big groups are notorious.
********************
Munger and I want our business group to have all or part of a diversified business group with good financial position and excellent managers, and it doesn't matter to us whether or not Berkshire controls these businesses.
It took me a while to understand. But Munger, and my 20 years of struggling in the textile business that Berkshire inherited, finally convinced me that having a non controlling stake in a great business is more profitable, more enjoyable, and less workload than having a 100% stake in a struggling edge business.
For these reasons, our business group will continue to be composed of controllable and uncontrollable businesses. Munger and I will allocate funds to the most reasonable place according to a company's lasting competitive advantage, management ability and characteristics, as well as price.
If this strategy doesn't require much effort, it's even better. Unlike the scoring system used in diving competitions, you don't score for "difficulty" in business activities. And, as Ronald Reagan cautioned, "it's said that hard work won't lead to death, but why take the risk?"
Family jewelry and how we can increase your share of jewelry
On page A-1, we list Berkshire's subsidiaries, which employed 360000 people at the end of last year.
You can read more about these holding companies in 10-K later in this report. Our main positions are concentrated in companies in which we have a small stake but do not hold a controlling stake, which are listed on page 7 of this letter. This part is also very large and diversified.
However, most of Berkshire's value lies in four businesses, three of which are our holding businesses, and we only hold 5.4% of the fourth business. All four businesses are jewelry.
The most valuable is our property / casualty business, which has been Berkshire's core business for 53 years. Our insurance family is unique in the field of insurance. Its head, Ajit Jain, joined Berkshire Hathaway in 1986 and is unique.
In general, our insurance business has far more working capital than its global competitors. Our financial strength, coupled with Berkshire's huge cash flow from its non insurance business every year, enables our insurance companies to safely follow the stock based investment strategy, which is not feasible for most insurance companies. Those insurance companies, for regulatory and credit rating reasons, must mainly buy bonds.
Now bonds are not good investment targets. Can you believe that the yield of the last 10-year Treasury bond is 0.93% — 94% lower than the yield of 15.8% in September 1981? In some important countries, such as Germany and Japan, investors get negative returns from trillions of dollars in sovereign debt. Fixed income investors around the world, whether pension funds, insurance companies or retirees, face a bleak future.
Some insurance companies, as well as other bond investors, may try to provide momentum for the current poor returns by shifting purchases to bonds backed by unstable borrowers. However, high-risk loans are not the solution to the problem of insufficient interest rates. Thirty years ago, the once powerful savings and loan industry ruined itself, in part because it ignored that maxim.
Berkshire now has $138 billion in insurance "floating" money – money that doesn't belong to us, but we can allocate, whether it's bonds, stocks or cash equivalents like Treasury bills. Floating funds and bank deposits have some similarities: insurance companies have cash in and out every day, but the total amount of cash held by insurance companies changes very little. Berkshire's huge holdings are likely to remain at the current level for many years to come, and there is no cost to us from a cumulative point of view. Of course, this happy result may change – but over time, I'll like our chances.
In my annual letters to you, I've repeatedly – some might say endlessly – explained our insurance business. Therefore, this year, I will ask new shareholders who want to know more about our insurance business and "floating fund" to read the relevant part of the 2019 report, which will be published again on page A-2 this year. It is important that you understand the risks and opportunities that we have in our insurance business.
Our second and third most valuable assets are Berkshire's 100% stake in BNSF, the largest U.S. rail company by freight volume, and our 5.4% stake in apple. Fourth, we own 91% of Berkshire Hathaway energy (bhe). It's a very unusual utility company, and in the 21 years we've owned it, its annual revenue has grown from $122 million to $3.4 billion.
I will explain more about BNSF and bhe later in this letter. For now, however, I want to focus on an approach that Berkshire will use on a regular basis to increase your interest in its "big four" and many other assets that Berkshire owns.
************
Last year, we spent $24.7 billion to buy back 80998 shares of Berkshire Hathaway A shares, showing enthusiasm for Berkshire's asset expansion. This has increased your stake in all of Berkshire's businesses by 5.2%, and you don't need to use your wallet at all.
According to the criteria that Charlie and I have long recommended, we have carried out these buybacks because we believe that they can not only continuously improve the intrinsic value of each shareholder's share, but also provide Berkshire with sufficient funds to deal with any opportunities or problems it may encounter.
We don't think Berkshire shares should be bought back at any price. I emphasize this point because CEOs in the United States have such an embarrassing record: when the stock price goes up, they invest more money in buybacks than when the stock price goes down. We are doing the opposite.
Berkshire's investment in Apple vividly illustrates the power of buyback. We started to buy Apple shares at the end of 2016. By the beginning of July 2018, we held slightly more than 1 billion shares of apple (after split adjustment). By that I mean the investments held in Berkshire's master account, not the very few, individually managed Apple shares that were subsequently sold. When we completed the purchase in mid-2018, Berkshire's general account held 5.2% of apple.
Our investment cost is $36 billion. Since then, we've all enjoyed regular dividends, averaging about $775 million a year, and in 2020, we'll get an additional $11 billion by selling a small portion of our position.
Despite the sale – you see! ——Berkshire still owns 5.4% of apple. This growth has no cost to us because Apple has been buying back its shares, which has greatly reduced the number of shares currently in circulation.
But that's far from all the good news. Because we bought back Berkshire's shares in two and a half years, you now indirectly own 10% more apple assets and future earnings than you did in July 2018.
This pleasant dynamic continues. Berkshire has bought back more shares since the end of last year and is likely to further reduce the number of its shares in the future. Apple has also publicly expressed its intention to buy back its shares. With fewer outstanding shares, Berkshire's shareholders will not only have greater interests in our insurance group, BNSF and bhe, but also find their indirect ownership of Apple increasing.
The mathematics of buyback may seem slow, but it will have a strong impact over time. The process provides an easy way for investors to have a growing share of the business. As sexy actress Mae West assured us, "too many good things can be good.".
investment
Here are 15 common stock investments with the largest market capitalization at the end of the year. We exclude kafheinz's holding – 325442152 shares – because Berkshire is part of a holding group, so the "equity" method must be used to calculate the investment. On Berkshire's balance sheet, the assets of kraft Heinz held by Kraft Heinz are US $13.3 billion according to GAAP, which represents Berkshire's share of the audited net assets of kraft Heinz as at December 31, 2020. But please note that as of December 31, 2020, the market value of our stocks was only $11.3 billion.
Number of shares * company name * shareholding ratio * cost * * market value (the latter two are in millions of US dollars)
25533082 aberway… 1.4% $2333 $2736
151610700 American Express… 18.8% 1287 18331
907559761 Apple… 5.4% 31089 120424
1032852006 Bank of America. 11.9% 14631 31306
66835615 Bank of New York Mellon 7.5% 2918 2837
225000000 BYD… 8.2% 232 5897
5213461 chartered Communications… 2.7% 904-3449
48498965 chevron.. 2.5% 4024.4096
400000000 Coca Cola… 9.3% 1299 21936
52975000 GM…. 3.7% 1616 2206
81304200 Itochu… 5.1% 1862 2336
28697435 Merck East….. 1.1% 2390 2347
24669778 moody's… 13.2% 248 7160
148176166 United Bank of America… 9.8% 5638 6904
146716496 Verizon communications 3.5% 8691 8620
[UNK][UNK]***[UNK] [UNK] [UNK] [UNK] [UNK] [UNK] [UNK] [UNK] [UNK] [UNK] [UNK] [UNK] [UNK] [UNK] [UNK] [UNK] [UNK] [UNK] [UNK] [UNK] [UNK] [UNK] [UNK] [UNK] [UNK] [UNK] [UNK] [UNK] [UNK] [UNK] [UNK] [UNK] [UNK] [UNK] [UNK] [UNK] [UNK] [UNK] [UNK] [UNK] [UNK] [UNK] [UNK] [UNK] [UNK] [UNK] [UNK] [UNK] [UNK] [UNK] [UNK] [UNK] [UNK] [UNK] [UNK] [UNK]
Total stock investment… $108620 $281170
*Note:
*Excluding shares held by pension funds of Berkshire subsidiaries.
**This is our actual purchase price and our tax basis.
***Including a $10 billion investment in Occidental Petroleum, including preferred shares and warrants to buy common shares, the portfolio is currently valued at $9 billion.
A tale of two cities
In America, success stories abound. Since the birth of our country, those who have ideals and aspirations, but often have only meager capital, have achieved success beyond their dreams by creating new things or using old things to improve customer experience.
Charlie and I have traveled across the United States to meet these people or their families. On the west coast, we started with the acquisition of see's candy in 1972. Exactly a century ago, Mary see launched an old product that she adapted with a special formula. In addition to her business plan, she also opened some antique shops with friendly salesmen. Her first small store in Los Angeles eventually developed into hundreds of stores throughout the West.
Today, Ms. Shi Si's works continue to delight clients and provide lifelong employment opportunities for thousands of men and women. Berkshire's job is not to interfere with the company's success. When an enterprise produces and distributes a kind of unnecessary consumer goods, the customer is the boss. And, 100 years later, the message to Berkshire is still clear: "don't mess with my candy. (the website of Xishi candy is HTTPS:// www.sees.com/ Try their peanut candy.)
Next, let's cross the continent to Washington, D.C. In 1936, Leo Goodwin and his wife Lillian began to believe that auto insurance – a standardized product that is usually purchased from agents – could be sold directly at much lower prices. With $100000 in their hands, the two fought against large insurance companies with 1000 times or more capital. The government employee insurance company (GEICO) began its long journey.
Fortunately, I learned about the potential of this company 70 years ago. It immediately became my first love (in terms of investment). We all know the following story: Berkshire eventually owns 100% of GEICO, an 84 year old company that has been fine-tuning, but has not changed the vision of Leo and Lillian.
Of course, the size of the company has changed. In 1937, the first full year of operation, GEICO completed $238288 of business. Last year's figure was $35 billion.
************
Today, with a large number of financial, media, government and technological institutions gathered in the coastal areas, it is easy to ignore many miracles in the central United States. Let's focus on two communities that provide amazing examples of talent and ambition across our country.
I'll start in Omaha, and you won't be surprised,
In 1940, Jack ringwalt, who graduated from Omaha Central High School (also the alma mater of Charlie, my father, my first wife, our three children and two grandchildren), decided to start a property / casualty insurance company with $125000.
Jack's dream seems absurd, because it requires his small company – a little grandiose named National Insurance – to compete with the big insurance companies, all of which have plenty of capital. In addition, these competitors have firmly established their position by virtue of the nationwide, well funded and long-standing local agent network.
In Jack's plan, unlike GEICO, the national insurance company itself will use any institution that condescends to accept it, so it has no cost advantage in acquiring the business. To overcome these formidable obstacles, national insurance focuses on "wacky" risks that big companies consider unimportant. Incredibly, this strategy worked.
Jack is honest, smart, likable, and a little eccentric. In particular, he doesn't like regulators. Whenever he gets tired of their supervision, he has an impulse to sell the company.
Fortunately, I was around once. Jack wanted to join Berkshire, so we made a deal in 1967, which took only 15 minutes. I never asked for an audit.
Today, the national insurance company is the only company in the world that is willing to cover certain huge risks. Yes, its headquarters are still in Omaha, just a few miles from Berkshire's headquarters.
Over the years, we have acquired four more businesses from the Omaha family, the most famous of which is the Nebraska Furniture Market (NFM). The company's founder, Mrs. rose blumkin, was a Russian immigrant who came to Seattle in 1915 and could neither read nor speak English. A few years later, she settled in Omaha. In 1936, she saved $2500 to open a furniture store.
Competitors and suppliers ignored her, and their judgment was undoubtedly correct at the time: World War II brought her business to a standstill. At the end of 1946, the company's net assets only increased to $72264. Cash, whether at the cashier or in the deposit, comes to $50 (no typos).
However, one priceless fortune was not recorded in the 1946 figures: Mrs. B's only son, Louis blumkin, rejoined the store after four years in the U.S. Army. After landing in Normandy, Louis took part in the battle of Omaha Beach in Normandy, and received the Purple Heart Medal for his injuries in the battle of bulge. Finally, he returned home by boat in November 1945.
Once Mrs. B and Louis reunite, nothing can stop the development of this furniture store. Driven by dreams, mother and son work day and night. The result is a miracle in retail.
By 1983, the two had brought the furniture store's business to $60 million. That year, on my birthday, Berkshire bought 80% of NFM. Similarly, we did not audit the furniture store. I'm counting on members of the blumkin family to run the business. Today, the NFM is being run by family members of the third and fourth generations of blumkin. It's worth noting that Mrs. B works every day until she turns 103 – a ridiculous early retirement age for Charlie and me.
NFM currently owns three of the largest household goods stores in the United States. Although NFM stores have been closed for more than six weeks due to the outbreak, all three stores have set sales records in 2020.
The postscript of the story says it all: whenever Mrs. B's family get together for a holiday, she always asks them to sing a song before dinner. Her choice has never changed: Irving Berlin's God bless America.
************
Let's move east to Knoxville, Tennessee's third largest city. There, Berkshire owns two high-profile companies – Clayton Homes (100%) and pilot travel centers (38% currently, but 80% by 2023).
Every company was founded by a young man who graduated from the University of Tennessee and stayed in Knoxville. Neither of these young people has enough money and their parents are not rich.
But, so what? Today, both Clayton and pilot have annual pretax profits of more than $1 billion each. The two companies employ about 47000 men and women.
After several business adventures, Jim Clayton founded Clayton Homes in 1956. In 1958, Big Jim Haslam bought a service station for $6000 and founded the pilot travel centers. Later, their sons also joined their father's company. Their son has the same passion, values and brain as their father. Sometimes genes are so magical.
Haslam, 90, recently wrote an inspiring book about how Jim Clayton's son Kevin encouraged the Haslam family to sell most of the pilot travel centers to Berkshire. Every retailer knows that satisfied customers are the best salesmen in the store. The same is true when businesses change hands.
************
Next time you fly over Knoxville or Omaha, take off your hat to the Clayton family, Haslam family and blumkin family, as well as successful entrepreneurs all over the country. These creators need America's framework for prosperity, a unique experiment that began in 1789, to reach its potential. In turn, America needs outstanding citizens like these to achieve the miracle that our founding fathers sought.
Today, many people around the world have created similar miracles, creating prosperity that benefits all mankind. However, in its short 232 years, there is no other incubator like the United States that can release human potential. Despite the serious interruption, China's economic development is amazing.
In addition, we retain the constitutional desire to become a "more perfect union". Progress in this area has been slow, uneven and often frustrating. But we have moved forward and will move on.
Our firm conclusion: we will never gamble with the United States.
Berkshire's partnership
Berkshire is a Delaware company, and our directors must abide by the laws of that state. These include requiring Board members to act in the best interests of the company and its shareholders. Our directors support this principle.
What's more, Berkshire's directors certainly want the company to please customers, develop and reward the talents of its 360000 employees, deal fairly with lenders, and be seen as good citizens in many of the cities and states where we operate. We attach importance to these four important groups.
But none of these groups has the right to vote on issues such as dividends, strategic direction, CEO selection, mergers and acquisitions, and divestitures. These responsibilities are entirely the responsibility of Berkshire's directors, who must faithfully represent the long-term interests of the company and its owners.
In addition to legal requirements, Charlie and I have a special obligation to many of Berkshire's individual shareholders. Some personal experiences may help you understand our unusual relationship and how it affects our behavior.
************
Before I took charge of Berkshire, I managed funds for many individuals through a series of partnerships, the first three of which were established in 1956. With the passage of time, it became difficult to control the operation of multiple entities at the same time. In 1962, we merged 12 partnerships into a single entity, namely, buffet partnership Ltd. ("BPL").
By that year, almost all of my own money, as well as all of my wife's, had been invested in many of my limited partnership funds. I have no salary and no expense income. On the contrary, as a general partner, my limited partnership will only pay me if their annual rate of return is higher than the 6% threshold. If the income does not reach this level, the difference will be deducted from my future profit. (fortunately, this has never happened: partner returns are always above the 6% par.) Over the years, my parents, brothers and sisters, aunts and aunts, uncles and uncles, cousins and in laws have invested most of their money in the partnership.
Charlie set up a partnership in 1962, which operated in a way similar to mine. We don't have any institutional investors, and there are few financial experts among our partners. Those who join our company believe that we will treat their money like our own. These people – either intuitively or on the advice of friends – rightly conclude that Charlie and I have an extreme aversion to permanent loss of capital, and that we won't accept their money unless we expect it to do quite well.
After BPL acquired control of Berkshire Hathaway in 1965, I inadvertently entered the field of business management. Then, in 1969, we decided to disband BPL. After the end of the year, the partnership prorated all the cash and three shares, with BPL's 70.5% stake in Berkshire Hathaway being the most valuable.
Meanwhile, Charlie ended his company's operations in 1977. Among the assets he distributed to his partners was a major stake in blue chip stamps, a company controlled by his partner, Berkshire and me. Blue chip is also one of the three shares that were distributed when my partnership was dissolved.
In 1983, the merger of Berkshire and blue chip expanded the registered shareholder base of Berkshire from 1900 to 2900. Charlie and I want everyone – old and new shareholders and potential shareholders – to come together and reach a consensus.
As a result, Berkshire's "main business principles" were listed in its 1983 annual report, the first to bear the brunt. The first principle begins like this: "although our form is company, our attitude is cooperative relationship." "That defined our relationship in 1983, and that's what we define today. Charlie and I – and our directors – believe this maxim will be of great benefit to Berkshire for decades to come.
************
Berkshire's ownership is now divided into five big buckets, one of which is occupied by me as the founder. That bucket will be empty, because the shares I own will be distributed to various charities every year.
Two of the remaining four barrels are held by institutional investors, each responsible for managing other people's funds. However, this is the difference between the two barrels: they have very different investment procedures.
One institutional type is index fund, which is a large-scale and rapidly developing field in the investment field. These funds just follow the index they are tracking. Index investors like the S & P 500 most, and Berkshire Hathaway is a component of the index. It should be stressed that index funds hold Berkshire shares only because they are required to do so. They are in the state of autonomous driving, trading only for the purpose of "weight".
Another type of institution is a professional who manages clients' money, whether it belongs to the rich, universities, retirees or anyone else. The job of these professional managers is to move money from one investment to another based on their judgment of valuation and prospects. It's a glorious and difficult career.
We are very happy to work for this "active" group, and they are also looking for better places to allocate customer funds. To be sure, some fund managers are long-term minded and rarely trade. Others use computers and algorithms to guide the trading of stocks in a nanosecond. Some professional investors will operate back and forth based on their macroeconomic judgment.
The fourth category is individual shareholders, who operate in a way similar to the active institutional managers I just described. Understandably, when these shareholders see another exciting investment, they will see their Berkshire shares as a possible source of funds. We have no objection to this attitude, which is similar to the way we view some of our shares in Berkshire.
All in all, if Charlie and I don't have a special affinity for our fifth bucket, then we're not human. The fifth bucket is more than a million individual investors who believe that we will represent their interests, no matter what happens in the future. They join us and we don't intend to leave. Their mentality is similar to that of our original partners. In fact, many of the investors during our partnership, and / or their descendants, remain major owners of Berkshire.
Stan truhlsen is a typical representative of these old partners. He is a cheerful and generous ophthalmologist in Omaha, and also a personal friend. He will celebrate his 100th birthday on November 13, 2020. In 1959, Stan and 10 other young Omaha doctors formed a partnership with me. They creatively named their company emdee, Ltd. Every year, they have a celebration dinner at home with my wife and I.
When our partners allocated Berkshire shares in 1969, all the doctors kept the shares they got. They may not know the ins and outs of investment or accounting, but they know they will be seen as partners at Berkshire.
Stan's two friends from emdee, both in their 90s, still own Berkshire shares. The astonishing persistence of this group – and the fact that Charlie and I are 97 and 90 years old, respectively – raises an interesting question: does holding Berkshire stock lead to longevity?
* * * * * * * * * * * *
Berkshire's unusual and highly valued family of individual shareholders may help you understand our unwillingness to please Wall Street analysts and institutional investors. We already have the investors we want, and in general, we don't think they will be upgraded through substitutes.
There are limited seats available for Berkshire, that is, tradable shares. We love the people who already have them.
Of course, there will be some changes in "partners". However, Charlie and I hope the change will be minimal. After all, who would seek a quick change in friends, neighbors or marriage?
In 1958, Phil Fisher wrote an excellent book on investment. In this article, he compares running a listed company to running a restaurant. 'if you're looking for diners, whether it's hamburgers with coke or exotic wines with French food, you can attract customers and succeed,' he says. But Fisher warns that you can't switch from one flavor to another at will: the information you give potential customers must be consistent with what they find when they enter your site.
At Berkshire, we've served hamburgers and coke for 56 years. We cherish the customers attracted by this ticket price.
Tens of millions of other investors and speculators in the United States and elsewhere have a wide range of stock options to suit their tastes. They will find CEOs and marketing experts with attractive ideas. If they want price targets, management benefits and "stories," they won't lack suitors. "Technicians" will guide them confidently, telling them that some of the fluctuations on the chart indicate the next step of the stock market. The call for action will never stop.
I would add that many of these investors will do well. After all, holding stocks is largely a "positive sum" game. In fact, a patient and cool headed monkey, by throwing 50 darts at S & P 500's listed companies, will enjoy dividends and capital gains over time as long as it is not tempted to change its original "choice".
Productive assets, such as farms, real estate and, of course, corporate ownership, can generate wealth – a lot of wealth. Most people who own these assets will be rewarded. All that is needed is time, peace of mind, plenty of diversity, and minimization of transactions and costs. But investors must not forget that their spending is Wall Street's revenue. And unlike my monkey, people on Wall Street don't work for peanuts.
When there are vacancies at Berkshire – and we hope there are few – we want them to be occupied by newcomers who understand and yearn for what we offer. After decades of management, Charlie and I still can't promise results. However, we can and do promise to see you as partners.
So will our successors.
A number from Berkshire that might surprise you
Recently, I learned about a fact that I never doubted about our company: Berkshire owns more real estate, plants and equipment in the United States – assets that make up our country's "business infrastructure" – than any other U.S. company in terms of GAAP valuation. The depreciation cost of Berkshire's domestic "fixed assets" is $154 billion. This was followed by at & T, which owns $127 billion worth of real estate, plant and equipment.
I should add that our leadership in fixed asset ownership does not in itself mean a victory for investment. The best results come from companies that need only a small amount of assets to conduct high profit businesses, and those that provide products or services that need only a small amount of additional capital to expand sales. In fact, we have some such outstanding enterprises, but they are relatively small and slow to develop.
However, a company with heavy assets can be a good investment. In fact, we are very happy to see our two giants – BNSF and bhe. In 2011, Berkshire's first full year with BNSF, the two companies made a combined profit of $4.2 billion. 2020 is a tough year for many companies, but the two companies have made $8.3 billion.
BNSF and bhe will require significant capital expenditure in the coming decades. The good news is that both are likely to bring an appropriate incremental return on investment.
Let's start with BNSF. Its railways carry 15% of all non local cargo (in ton miles) in the United States, whether by rail, truck, pipeline, barge or aircraft. BNSF loads far more than any other carrier.
The history of American Railways is interesting. After 150 years of crazy construction, fraud, over construction, bankruptcy, reorganization and merger, the railway industry finally matured and rationalized decades ago.
BNSF began operation in 1850 and built a 12 mile line in northeastern Illinois. Today, BNSF has 390 predecessors whose railways have been acquired or merged. The company's broad pedigree can be found in http://www.bnsf.com/bnsf-resources/pdf/about-bnsf/History_ and_ Legacy.pdf .
Berkshire acquired BNSF in early 2010. Since its acquisition by us, the railway company has invested $41 billion in fixed assets, more than $20 billion in depreciation. Railway is an outdoor sport. Trains must run reliably in extremely cold and hot environment, because they always encounter all kinds of terrain from desert to mountain. Large scale floods occur periodically. BNSF, with 23000 miles of rail across 28 states, must do whatever it takes to maximize safety and service in its vast system.
Even so, BNSF paid Berkshire a large dividend – a total of $41.8 billion. However, the railway company will only pay us the rest after meeting its business needs and maintaining a $2 billion cash balance. This conservative policy allows BNSF to borrow at a lower interest rate without relying on any guarantee from Berkshire for its debt.
Another point about BNSF is that last year, Carl ice, the company's chief executive, and Katie farmer, his number two, did a good job in controlling expenses while overcoming a severe downturn in the business. Despite a 7% drop in capacity, these two figures actually increased BNSF's profit margin by 2.9 percentage points. Carl retired at the end of the year as planned, and Katie took over as CEO. Therefore, the management of BNSF is still excellent.
Unlike BNSF, bhe (Berkshire Hathaway energy) does not pay common stock dividends, which is unusual in the power industry. We have owned the company for 21 years, and this Spartan policy has been going through the whole period. Unlike the railway, the power facilities in our country need large-scale transformation, and the final cost is amazing. This effort will absorb all of bhe's revenue over the next few decades. We welcome the challenge and believe that the increased investment will be appropriately rewarded.
Let me tell you about one of bhe's efforts – it's committed to spending $18 billion on Retrofitting and expanding outdated power grids that are now delivering power to the entire West. Bhe started the project in 2006 and is expected to complete it by 2030 – yes, 2030.
The emergence of renewable energy makes our projects a social necessity. Historically, coal-fired power generation has been popular for a long time in densely populated areas. However, the best locations for wind and solar power in the new world are often in remote areas. When bhe assessed the situation in 2006, it was no secret that it made a huge investment in Western transmission lines. However, after calculating the project cost, few companies or government agencies had the financial resources to take over.
It should be noted that bhe's decision is based on its trust in the US political, economic and judicial system. It takes billions of dollars to make a decent income. Transmission lines must cross the boundaries of States and other jurisdictions, each with its own rules and constituencies. Bhe also has to deal with hundreds of landowners and sign complex contracts with suppliers who produce renewable energy and remote utility companies that deliver electricity to customers. Competitive interest groups and defenders of the old order, as well as unrealistic dreamers eager for the emergence of a new world at once, must join in.
Surprise and delay are for sure. However, it is also certain that bhe has the management skills, institutional commitment and financial resources to fulfill its commitments. Although our western transmission project will take many years to complete, we are looking for other projects of similar scale to undertake today.
Whatever obstacles bhe faces, it will be the leader in providing cleaner energy.
Annual meeting
On February 22 last year, I wrote to you that we planned to hold a grand annual meeting. Within a month, the plan was abandoned.
The headquarters team, led by Melissa Shapiro and Marc Hamburg, Berkshire's chief financial officer, has been rapidly reorganized. Their improvisation worked miraculously. Greg Abel, one of Berkshire's vice chairmen, came on stage with me, facing a dark stage, 18000 empty seats and a camera. No rehearsal: Greg and I arrived 45 minutes before show time.
Debbie bosanek, my incredible assistant, joined Berkshire 47 years ago when she was only 17 years old. She compiled about 25 slides showing the facts and characters I collated at home. Slides are projected onto the screen in the right order by an anonymous but highly competent team of computer and camera operators.
Yahoo will broadcast the whole process to a record international audience. Becky quick of CNBC works from her home in New Jersey, and within four hours of Greg and I on stage, she picked out thousands of questions from the audience through her email. See's peanut crisp and fudge, as well as Coca Cola, provide us with food.
This year, on May 1st, we plan to hold a better event. Similarly, we will rely on the perfect performance of Yahoo and CNBC. Yahoo will start live at 1pm est. Please log in to the live website at HTTPS:// finance.yahoo.com/brklivestream
Our formal board meeting will start at 5:00 p.m. EDT and should end at 5:30 p.m. Before that, between 1:30 and 5:00, we will answer the questions forwarded by Becky quick. As always, we don't know what the problem is. Send your interesting words to BerkshireQuestions@cnbc.com . Yahoo live will end after 5:30.
Now – there should be applause here – there's a surprise. This year, our meeting will be held in Los Angeles Charlie will be on stage to answer questions and express his opinions in the whole three and a half hour question and answer session. I missed him last year, and more importantly, you obviously missed him. Our valuable vice presidents Ajit Jain and Greg Abel will also join us in answering questions about their business areas.
Welcome to our conference via Yahoo. Transfer your real tough problem to Charlie! We'll be very happy. I hope you are the same.
Of course, the better day is when we meet face to face. I hope and look forward to meeting in 2022. The citizens of Omaha, our participating subsidiaries and all of us at headquarters can't wait for you to attend a real Berkshire conference.
February 27, 2021
Warren Buffett
Chairman of the board of directors read more: letter from Warren Buffett to shareholders in 2019 — information picture 40000 shareholders pilgrimage to Omaha Ask Warren Buffett – information picture 7 pictures show you the way of thinking of Warren Buffett's bottom hunting of Apple Ted siders: Why did I lose my bet with Warren Buffett? Full text of Warren Buffett 2020's letter to shareholders (with download) in December 2016, the market value of Berkshire Hathaway exceeded $400 billion for the first time. Big data of buffet's charity lunch: 17 times raised a total of $23.61 million. Six books saved by Warren Buffett Famous company Forbes: Warren Buffett's wealth is expected to surpass gates and rise to the second place in the world Munger: financial derivatives are very profitable, but they are not good for economic growth Warren Buffett's Twitter account gains 140000 fans in three hours Buffett regains second richest man in the world
If you want to get the full report, you can contact us by leaving us the comment. If you think the information here might be helpful to others, please actively share it. If you want others to see your attitude towards this report, please actively comment and discuss it. Please stay tuned to us, we will keep updating as much as possible to record future development trends.
RecordTrend.com is a website that focuses on future technologies, markets and user trends. We are responsible for collecting the latest research data, authority data, industry research and analysis reports. We are committed to becoming a data and report sharing platform for professionals and decision makers. We look forward to working with you to record the development trends of today's economy, technology, industrial chain and business model.Welcome to follow, comment and bookmark us, and hope to share the future with you, and look forward to your success with our help.