Investment & Economy
The reversal of three major trends will set the tone for the market in early 2021 From BlackRock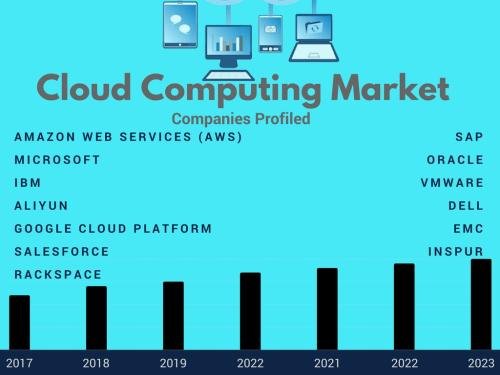 RecordTrend.com is a website that focuses on future technologies, markets and user trends. We are responsible for collecting the latest research data, authority data, industry research and analysis reports. We are committed to becoming a data and report sharing platform for professionals and decision makers. We look forward to working with you to record the development trends of today's economy, technology, industrial chain and business model.Welcome to follow, comment and bookmark us, and hope to share the future with you, and look forward to your success with our help.
The following is the The reversal of three major trends will set the tone for the market in early 2021 From BlackRock recommended by recordtrend.com. And this article belongs to the classification: Investment & Economy.
The turbulent year 2020 has come to an end, and investors begin to focus on another investment pattern in the new year. Tony despirito, chief investment officer for us fundamentals initiative at BlackRock, said in a recent client report that the release of pent up consumer demand, high over-the-counter cash levels and rapid vaccination of qualified new crown vaccines could cause the stock market to soar in 2021. But he stressed that the rapid reopening of the economy and its return to normal could bring a strong reversal of the trend for stock market investors early next year.
Despirito believes that with 2021 approaching, the following three key trend reversals deserve attention.
Reactivate active investment
After the "Great Recession", the U.S. stock market generally showed a steady rise. The S & P 500 index rose nearly 500% from its low on March 9, 2009 to the end of 2019. Stable and moderate economic growth, coupled with low interest rates and limited inflation, has helped drive a general rebound in the US stock market, widening the gap between passive and active investment.
But since then, the outbreak of the new crown has led to a rapid economic recession and recovery, which has now become the background for revealing the winners and losers in the stock market. This creates a mature environment for a return to active stock selection, de spirito explains.
"We expect that investors will start to surpass the 'obvious winners' and put cash into sectors and stocks that may have been hit hard before but will benefit from the recovery," said despirito. In general, this is where active investment has an advantage over index tracking. "
Return of value
Value investors are seeking to outperform growth investors for the first time in more than a decade, a chance that has improved since Pfizer and Modena released positive data on the new crown vaccine in November.
Despirito believes that the current valuation of cyclical stocks closely related to economic growth is low, and should usher in a large rebound with the market and economic recovery. In view of this, investors should be prepared for the rotation to value stocks.
He pointed out that in the early stages of economic recovery from recession, value stocks tend to lead the market higher. He said that as companies begin to publish earnings next year, value stocks will be more likely to surpass the gloomy performance of 2020 compared with growth companies, which have a higher threshold to impress investors.
In addition, share buybacks are likely to return in 2021 as executives become more certain about the future. This is good news for value stocks, because buying stocks at a lower valuation has a greater impact on the value of the remaining stocks, despirito said.
Dividend paying stocks will be favored again
As companies seek to strengthen their balance sheets to weather the economic crisis, share dividends have been hit by the new crown epidemic, just like share buybacks. The dividend cutting plan scares away yield chasing investors, and even if bond yields are falling, they are still more attractive than dividend paying stocks. However, dividend cuts peaked in May and then stabilized, despirito said.
Despirito said dividend paying shares are expected to pick up again in 2021 as vaccine distribution and overall situation become clearer, which gives company management confidence to release excess cash in the form of dividends and buybacks.
As long as global interest rates remain low for an extended period of time, corporate dividends may provide better yields than bonds for some time, he said.
Three themes affecting the market situation in 2021
Looking forward to 2021, BlackRock points out that a new investment order has emerged. The epidemic has accelerated major changes in economic and social operation patterns in four major areas: sustainable development, inequality, geopolitics and a two pronged macro policy reform.
BlackRock believes that the new normal of nominal interest rate, global restructuring and the accelerated transformation trend will have a profound impact on the investment layout next year.
Despite rising inflation expectations, the company said nominal interest rates rose as the economy accelerated to restart and the central bank restricted nominal interest rates. Therefore, investors need to adopt new strategies to deal with this situation. "We have reduced our holdings of government bonds and believe that falling real interest rates are good for stocks."
BlackRock also said that the epidemic accelerated the transformation of geopolitical pattern and reshaped the global supply chain, focusing on defensive rather than efficiency. Therefore, in response to the risk of diversification of allocation in various countries, it raised the proportion of China's asset allocation to higher than the benchmark level.
In addition, the epidemic has accelerated the development of existing structural trends, such as more attention to sustainable development, increased inequality, and the decline of traditional retail due to the popularity of e-commerce, BlackRock said. Affected by this, the company is optimistic about sustainable development assets.
BlackRock raised its investment outlook rating of equity assets to "overweight" in the next six to 12 months, but the long-term outlook remained "neutral". At the same time, we should adopt the barbell strategy to grasp the investment opportunities in the science and technology and health care industry under the epidemic situation on the one hand, and select the asset classes that are most likely to benefit from the economic restart, such as emerging market stocks and small US stocks. Read more: BlackRock: Q2 global investment outlook 2017 (download) BlackRock: survey shows that more than half plan to reduce the proportion of publicly listed stocks in 2019. BlackRock: investment outlook 2020 (download attached) BlackRock: the key figure in 2020 is 1.8 BlackRock: global investment outlook 2019 (download) BlackRock compares the market to horror movies *** U.S. listed companies sell more than buy back 2020 global Unicorn 500 Ernst & Young: ASEAN Investment Guide 2020 (download attached) China Banking Association: China private banking development report 2020
If you want to get the full report, you can contact us by leaving us the comment. If you think the information here might be helpful to others, please actively share it. If you want others to see your attitude towards this report, please actively comment and discuss it. Please stay tuned to us, we will keep updating as much as possible to record future development trends.