Life data
64% of British adults are overweight, becoming the fattest in Western Europe From OECD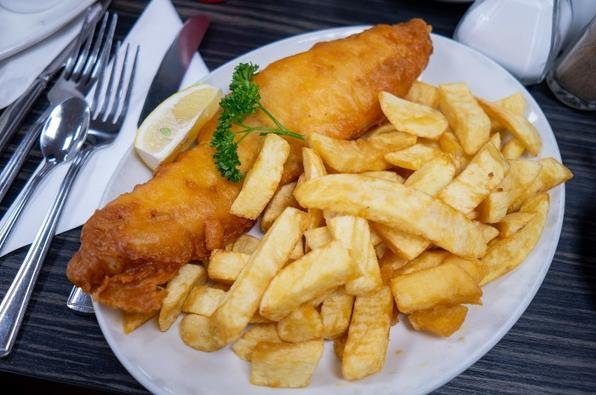 The following is the 64% of British adults are overweight, becoming the fattest in Western Europe From OECD recommended by recordtrend.com. And this article belongs to the classification: Life data.
According to recent statistics, the proportion of obese people in the UK has ranked first among Western European countries, BBC reported. At the same time, the report also analyzed the reasons why Britain became "the fattest in Western Europe", among which the main reasons were lack of exercise, love of snacks and insufficient intake of fruits and vegetables.
Britain becomes the fattest in Western Europe
64% of adults are overweight
According to reports, at present, 64% of adults in the UK are overweight, that is, the body mass index (BMI) is more than 25, and 28% of them are obese because their BMI is higher than 30.
According to the organization for economic cooperation and development (OECD), the UK ranks 10th in weight in the OECD and first in Western Europe.
The report points out that British people have become fatter and fatter in recent years. In the 1990s, the proportion of obesity in the UK was 14%, but today, the proportion has just tripled, and the proportion of super obesity (BMI above 35) has exceeded 10%.
Obesity will undoubtedly impose a heavy burden on the health care system, economy and society, the report said. Take the United Kingdom as an example. It is estimated that the NHS spent 6.1 billion pounds on obesity related diseases between 2014 and 2015, which is more than the combined expenditure of the police, fire protection and judicial system.
Why is obesity higher in the UK?
Lack of exercise, like to eat snacks
Italy (46%), Switzerland (42%) and the Netherlands (47%) in Europe have much lower obesity rates than the UK. Why? According to the report, senior OECD health economist chechney said that this has a lot to do with the British diet.
Chechney once pointed out in a report that less than one-third of the British people eat a healthy diet, and the British people's preference for sugary drinks is obviously one of the problems.
The report quoted data from a Market Research Institute as saying that in 2020, the per capita consumption of sugary carbonated drinks in the UK will be 78 liters, compared with 61 liters in the Netherlands, 58 liters in Switzerland and only 34 liters in Italy.
Meanwhile, according to the global obesity Federation, Britons are more likely to eat snacks. For example, in 2016, the average Briton ate 700 grams of snacks per month, which was less than that in Ireland (770 grams), but much more than that in the Netherlands (625 grams) and Italy (192 grams).
At the same time, the British intake of fruits and vegetables is relatively small. According to the survey, the per capita intake of fruits and vegetables in the UK will be 101 kg in 2020. It is 160 kg in Italy, 108 kg in Switzerland and 113 kg in the Netherlands.
In addition, the British are not active enough. According to the global obesity Federation, 36% of the British are not active enough.
Chechny pointed out that this situation is not limited to British adults, and compared with children in Western European countries, British children's activity is also relatively low. In the UK, 31% of children and adolescents aged 5 to 19 are overweight or obese, higher than the average in other OECD and G20 countries, he said in the report.
A series of policies will be implemented to promote weight loss
Expert: eat more fruits and vegetables and drink less sugary drinks
Because obesity can cause a series of diseases, how to lose weight has become an important issue involving government policy and people's life.
The UK health department has previously said that the government's agenda includes addressing childhood obesity, such as banning advertisements for high-fat, high salt and high sugar foods before 9 p.m., and has consulted on the overall restrictions on online advertising for these foods.
From April 2022, the UK will also restrict retailers' promotion of unhealthy food and drinks; English schools will receive 320 million pounds of sports and sports subsidies in the 2020-2021 school year.
In addition, gettley, a professor of sports and obesity at the University of Leeds and Beckett in the UK, said that the UK needs to start from many aspects and have a long-term vision to reduce the obesity rate, including solving the "deep" cultural problems related to meal time, eating more fruits and vegetables and reducing the demand for sugary drinks.
OECD: only 16.8% of Chinese students expect to enter the science industry, far lower than the United States OECD: nearly half of the existing jobs will disappear or change due to automation OECD & FAO: global food consumption is expected to rise by 15% in the next decade OECD: Chinese people sleep the longest in the world Average sleep more than 9 hours a day OECD: report shows that computer teaching does not help improve students' performance OECD & Japanese Cabinet Office: Japanese students' computer skills are the lowest in developed countries OECD: Pisa survey results in 2015 OECD: Men's incomes in South Korea are 36.7% higher than women's. OECD: the proportion of education expenditure in public expenditure in various countries – information chart OECD: one tenth of jobs have disappeared since 2007 Oxford University: nearly half of jobs are expected to be replaced by automation in the next 10-20 years OECD: the richest countries are facing $17 trillion of government debt due to the new coronavirus OECD: forecast global real GDP in 2020 International GDP will drop by 4.2% OECD: report on China's urbanization level in 2015
If you want to get the full report, you can contact us by leaving us the comment. If you think the information here might be helpful to others, please actively share it. If you want others to see your attitude towards this report, please actively comment and discuss it. Please stay tuned to us, we will keep updating as much as possible to record future development trends.
RecordTrend.com is a website that focuses on future technologies, markets and user trends. We are responsible for collecting the latest research data, authority data, industry research and analysis reports. We are committed to becoming a data and report sharing platform for professionals and decision makers. We look forward to working with you to record the development trends of today's economy, technology, industrial chain and business model.Welcome to follow, comment and bookmark us, and hope to share the future with you, and look forward to your success with our help.