Life data
Digitalization of idle resources is the trend of the times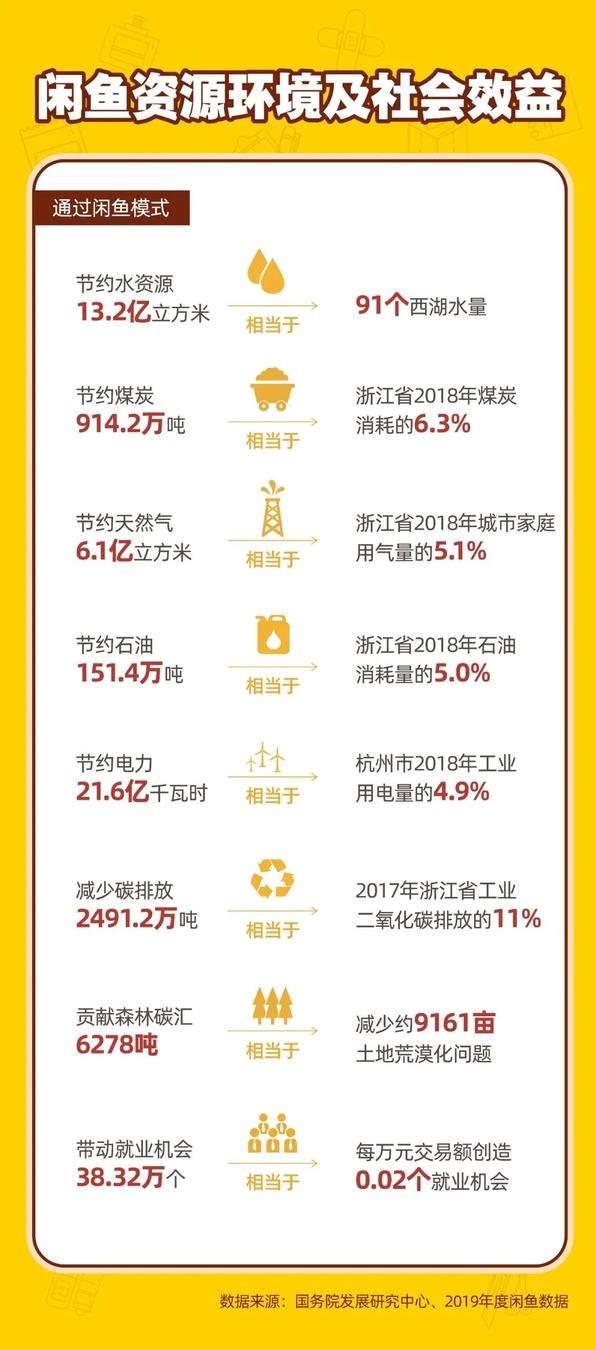 The following is the Digitalization of idle resources is the trend of the times recommended by recordtrend.com. And this article belongs to the classification: Life data.
Buying and selling second hand goods, "flea market", secondary culture Once upon a time, the second-hand culture with strong nostalgia and flavor of life was one of the representatives of postmodern lifestyle. Let their idle items to play a role again, showing a concept of making the best use of, in the current emphasis on green and circular development, has special significance.
In the digital age, there are new platforms and new ways to optimize the utilization of idle resources. There is no need to get up in the early morning and go to "Taobao" in the second-hand market. There is no need to worry about having no way to sell idle goods. The digital trading platform makes second-hand trading easier and standardized, and e-commerce makes quality inspection and logistics more assured.
2021 is the first year of the 14th five year plan. In the critical period of China from building a well-off society in an all-round way to basically realizing socialist modernization, how to promote the recycling of resources has become an important issue in the construction of green economy and circular economy. To achieve a win-win situation among society, economy and environment, it is crucial to optimize the utilization of idle resources to the maximum extent. This year's "two sessions", green and low-carbon development is still one of the most popular topics, low-carbon life is calling for more healthy and prosperous idle goods trading.
Recently, the Institute of resources and environmental policy of the development research center of the State Council released the report "Research on the optimal utilization mode of idle resources in the digital age". The report points out that the optimal utilization of idle resources is an important part of promoting the construction of ecological civilization, and the digitalization and platform utilization of idle resources is the general trend.
With the economic growth and the increase of residents' income, every family is faced with the problem of "abandonment" of idle goods to varying degrees. In 2020, COVID-19 hit the social economy, and many residents also wanted to cash in the idle goods. The idle goods of one family may be the necessary goods with good quality and low price in another family. This kind of circulation accelerates the boom of second-hand trade. The Research Institute estimates that the scale of China's second-hand trading market will reach 1 trillion yuan in 2020, which is on a high growth track. The "post-90s" or even "post-00s" will gradually become a new force in idle trading, and the consumption concept and mode will change.
In the digital age, of course, second-hand transactions must also go online. In recent years, a series of second-hand trading platforms represented by "idle fish" have emerged. Gao Shiji, director of the Institute of resources and environmental policy of the development research center of the State Council, pointed out that the digital age not only "adds wings" to idle fish, but also provides new ideas and convenient ways for the development of circular economy. Idle fish actively advocates the idea and practice of "changing waste into consumption", which is a beneficial practice of digital utilization of idle resources, has significant resource and environmental benefits, and has great practical significance to reduce resource waste, reduce various emissions, and better realize the comprehensive, coordinated and sustainable development of economy, society and ecological environment.
According to the data, in 2019, the idle fish platform reached a transaction of 189.4 billion yuan, with an average daily commodity release of about 2 million pieces and an average daily commodity turnover of more than 1 million pieces. It is the leading comprehensive idle goods trading platform in China. Alibaba's financial report for fiscal year 2020 shows that there are more than 1 billion idle fish items on the shelves, and the transaction volume has exceeded 200 billion yuan.
The report "Research on the optimal utilization mode of idle resources in the digital age" found that the low threshold trading mode of idle fish, rich and diverse trading modes and based on Ali's ecological advantages can meet the vast majority of users' needs in trading idle resources. Compared with other second-hand e-commerce trading platforms, Xianyu focuses on providing users with trading places, specific transactions, product quality inspection and logistics services. On the whole, the resource and environmental benefits, economic benefits and social benefits of the platform are significant.
The reuse of idle goods is an effective tool to save resources. It is estimated that in 2019, idle fish trading will reduce carbon emissions by 24.912 million tons, equivalent to 11% of industrial carbon dioxide emissions in Zhejiang Province in 2017; idle fish users will obtain ant forest energy through recycling, plant 458000 Haloxylon ammodendron trees, reduce land desertification by about 9161 mu; idle fish will save about 1.32 billion cubic meters of water resources, about 91 West Lakes.
The reuse of idle goods is also a "gold mine" for families. At present, the per capita annual income of idle fish platform sales users exceeds 4000 yuan, which is equivalent to earning a "Thirteen salaries". In 2019, users can save 3725 yuan per 10000 yuan turnover by purchasing goods or services through idle fish.
Reemployment of idle goods is an effective way to promote employment and consolidate the achievements of poverty alleviation. In 2019, idle fish will create about 383200 jobs. In addition, nearly 690000 farmers sold agricultural products through the leisure fish platform, with a sales volume of 7.06 million.
The report points out that the idle resource trading platform is mainly low-frequency trading of second-hand goods between ordinary consumers, and it is difficult to fully refer to the seven day no reason return, deposit and other provisions of the "e-commerce law" for management. On the premise of maintaining fairness, controlling risks, and implementing the responsibilities of the platform, it is suggested that the state introduce a second-hand trading platform based on the platform credit governance system Regulatory requirements, innovation and optimization of idle resources trading platform regulatory approach.
Jin Ke, who is in charge of the operation of Xianyu platform, said that Xianyu mobilizes the green energy of every ordinary person to "swim" idle. Idle fish platform is a hub of resource recycling. In the future, idle fish will further innovate and optimize idle resources trading, encourage more people to participate in green life, and contribute to the construction of a resource-saving and environment-friendly society.
Li Zuojun, deputy director of the Institute of resources and environmental policy of the development research center of the State Council, pointed out that the idle fish mode has the characteristics of low consumption, low pollution, low emission, high efficiency, high cycle and high carbon sink, which conforms to China's concept of circular economy and green development, meets the requirements of national ecological civilization construction, and is worthy of great attention and support from governments at all levels and all sectors of society.
Read more: cbndata: why do we love wonder woman more? National human resources and social security: minimum wage standards for all parts of the country in 2019 Shanghai top financial new media & BBD: Yili consumption upgrading index report in May 2018 (attached with download) in China, it is not enough to focus on one right key. WTW: 2017 global welfare survey report (attached with download) tuhu car maintenance: report on online maintenance behavior of China's auto users in 2018 is outstanding: insight into China's daily chemical consumer goods industry (attached with download) NOAA: it has been found since July 2019 The hottest month: PNAs, the top international magazine: people who love to make friends are more likely to live a long life. A survey of 60 square meters of housing cost in cities around the world shows that 1 / 4 people suffer from "low electricity anxiety disorder". United Nations: 931 million tons of food are wasted in the world in 2019. The average wage in Japan has been exceeded by South Korea. Research shows that there is a significant correlation between playing mobile phones late at night and poor sleep. World Health Organization: 2050 One quarter of the population will lose hearing in varying degrees
If you want to get the full report, you can contact us by leaving us the comment. If you think the information here might be helpful to others, please actively share it. If you want others to see your attitude towards this report, please actively comment and discuss it. Please stay tuned to us, we will keep updating as much as possible to record future development trends.
RecordTrend.com is a website that focuses on future technologies, markets and user trends. We are responsible for collecting the latest research data, authority data, industry research and analysis reports. We are committed to becoming a data and report sharing platform for professionals and decision makers. We look forward to working with you to record the development trends of today's economy, technology, industrial chain and business model.Welcome to follow, comment and bookmark us, and hope to share the future with you, and look forward to your success with our help.