Life data
How does the Internet change our perception of our intelligence?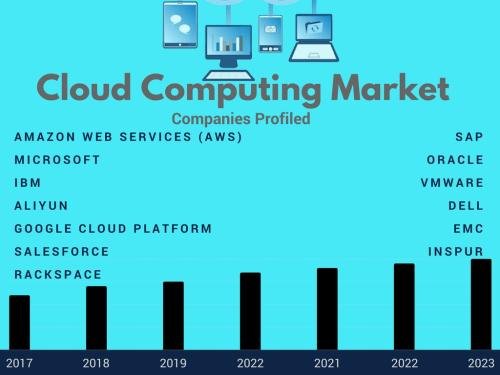 The following is the How does the Internet change our perception of our intelligence? recommended by recordtrend.com. And this article belongs to the classification: Life data.
The Internet makes it easy for us to get answers to a large number of questions with our fingers;
Research shows that this will lead people to mistake the knowledge on the Internet as their own knowledge;
If someone overestimates his knowledge, it may have a negative impact on his decision-making process, because in the case of complacency, people tend to rely on their intuition;
In the whole process of education, the ability to remember factual knowledge seems to become less important.
The study found that this ability to quickly obtain knowledge through search engines has changed people's cognition of their own intelligence.
Specifically, the results show that people ignore the boundary between their brain knowledge and network knowledge.
"When we constantly connect with knowledge, the boundary between internal and external knowledge will gradually blur and eventually disappear, and then we will mistakenly regard knowledge on the Internet as our own knowledge," said Adrian ward, assistant professor of marketing at Austin McCombs School of business at the University of Texas.
When people "think with Google", or use the Internet to fill their knowledge gap, they are easy to think that they are smarter and have better memory than others, so they will overestimate their knowledge test performance when the network is disconnected.
What is my knowledge and what is Google's knowledge?
Although human beings have long relied on external knowledge stored in books or others, today's search engines can be described as realizing a more rapid and close connection between internal thinking and external information, further blurring the boundary between them.
Ward added that the process of searching with Google is also like searching for their own memory, which will confuse the information on the Internet with the information in their own mind.
He further explored this possibility through several experiments. In the first experiment, participants were asked to answer 10 common sense questions, some answered by themselves, and some used search engines. After completion, they reported their cognition of their two abilities, one is the ability to use external resources to obtain information, and the other is their ability to remember information.
As expected, those who use Google have higher accuracy and more confidence in their information retrieval ability. What's more amazing is that they are more confident in their memory.
In the second experiment, participants answered the same 10 questions, some answered by themselves and some used search engines. After completion, ward told them that there would be a knowledge test that did not allow the use of any external resources, and asked them to predict their performance.
Those who completed the first test with Google had significantly more optimistic estimates that they could perform equally well when they were forced to rely on memory. This shows that they attribute their good performance in the first test to their rich knowledge, not because they used Google.
A subsequent experiment provided an explanation for this phenomenon. In this experiment, participants can also choose to rely on themselves or use Google for knowledge testing. The difference is that the Google version they use this time has a retrieval delay of 25 seconds. Different from the respondents who use the normal version of Google, those who use "slow Google" will not be overconfident in their knowledge reserve, nor will they overestimate their performance in future tests. This shows that the participants' false cognition of their knowledge is related to the search engine retrieval speed.
In the last experiment, ward asked participants to answer 50 questions. They could use two external resources, Google or Wikipedia. Although both tools can provide the correct answer, Wikipedia contains additional contextual information to help people recall that the answer comes from the Internet rather than their own brain.
After completion, ward showed participants 70 questions (50 were previous questions and 20 were new questions). They need to judge which are new questions, which are answered with their own knowledge, and which are answered with online knowledge. Facts have proved that those who use Google have more obvious cognitive bias. Specifically, they are more likely to mistake online information as their own knowledge than those who use Wikipedia.
"These people even forget what they searched on Google," Ward said
Although more ignorant, but feel more knowledgeable?
This study deserves our vigilance. It tells us a very ironic thing: living in an era when Internet search is often faster than memory search, we may know less, but we think we know more.
Ward says this may affect people's decision-making process. If you feel that your knowledge has increased just because you have acquired knowledge from the Internet, it may lead you to rely too much on your intuition when making medical decisions and risky financial decisions, and also solidify your ideas in science and politics.
Ward added that the study is also of great significance to education because if students already feel knowledgeable, they will reduce their time and energy in acquiring knowledge. In a broader sense, educators and policymakers may need to redefine what is education. For example, contemporary students may no longer have to struggle to remember knowledge that can be easily Google out. "Maybe we can make more effective use of our limited cognitive resources," Ward said
Ward said that since carrying out this research, he has consciously reduced his frequency of searching Google. Whenever he wants to get information, he usually tests his memory first.
He explained that if we immediately turn to Google and "don't practice memory", then "those muscles don't get effective exercise".
Author:
University of Texas Austin macombs School of business
This article and   Published jointly by futurity, originally published on the agenda blog of the world economic forum
More reading: three lessons: Interpretation of the survival status of Chinese Internet practitioners in 2016 national human resources and social security: the lowest wage standard across the country in 2019, the highest NOAA in Shanghai: it was found that July 2019 was the hottest month on record for tiger car keeping: the survey of 2018 online maintenance behavior report of Chinese automobile users showed that 1 / 4 people suffered from "low battery anxiety disorder" JetBrains: 2018 global developer ecology report go the most potential Georgetown University: the researcher's evidence of whether talc powder causes cancer is not clear. Singapore Ministry of social and family development: the survey shows that the divorce rate of Singaporeans is increasing. Harvard University: the research shows that TV in the bedroom will also reduce the sleep quality. What the market promotion does is "selling feelings" Huomo Caixin Media & BBD: Yili consumption upgrading index report in May 2018 (with download) WTW: 2017 global welfare survey report (with download) yuanzhuo: insight into China's daily chemical consumer goods industry (with download) 60 square meters of housing costs in cities around the world. In China, it is not enough to grasp only one right and health
If you want to get the full report, you can contact us by leaving us the comment. If you think the information here might be helpful to others, please actively share it. If you want others to see your attitude towards this report, please actively comment and discuss it. Please stay tuned to us, we will keep updating as much as possible to record future development trends.
RecordTrend.com is a website that focuses on future technologies, markets and user trends. We are responsible for collecting the latest research data, authority data, industry research and analysis reports. We are committed to becoming a data and report sharing platform for professionals and decision makers. We look forward to working with you to record the development trends of today's economy, technology, industrial chain and business model.Welcome to follow, comment and bookmark us, and hope to share the future with you, and look forward to your success with our help.