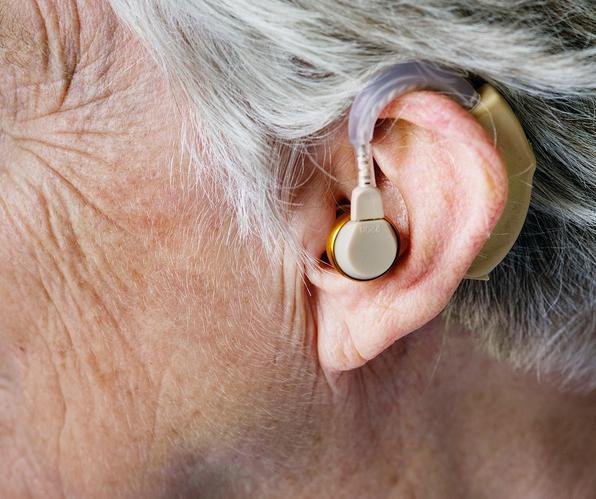 The following is the One quarter of the world's population will lose hearing in 2050 From world health organization recommended by recordtrend.com. And this article belongs to the classification: Life data, Industry information.
March 3 is world listening day. The World Health Organization issued the first "world hearing report" on the same day, warning that by 2050, nearly a quarter of the world's population will "lose hearing" to varying degrees. According to the report, by 2050, nearly 2.5 billion people (25% of the world's total population) will have varying degrees of hearing loss. If no action is taken, 700 million people will need to rely on rehabilitation services such as otology and hearing care.
Original title: the first "world hearing report" warns that by 2050, a quarter of the world's population will "lose hearing" to varying degrees
Not only that, "hearing loss" will have a serious impact on people's communication, learning and earning ability, but also affect their mental health.
The good news is that hearing loss can be reduced by early detection and early intervention. The report shows that nearly 60% of children's hearing loss can be prevented by vaccination against rubella and meningitis, improving maternal and neonatal care, screening and early management of otitis media. As for adults, we can maintain good hearing and reduce the possibility of hearing loss by controlling noise, ensuring hearing safety, monitoring ototoxic drugs and paying attention to ear hygiene.
The World Health Organization has issued seven practical tips for "safe listening": first, use earphones no more than 40 hours a week and keep the volume within 80 dB as far as possible; second, wear earplugs in noisy places such as dance halls, bars and sports events; third, use noise reducing earphones in noisy environments such as trains to reduce our demand for increasing the volume; fourth, use earphones in noisy places such as dance halls, bars and sports events, Monitor the time and volume range of using headphones, so as to be aware of the safety of listening; fifth, limit the daily use of personal audio; sixth, limit the activity time in noisy places and keep a distance from the loud sound source, such as going to a quiet place to let the ear rest for a short time; seventh, do hearing check regularly.
Once hearing loss occurs, early detection and early intervention is the key to rehabilitation. The report points out that current medical methods can cure most ear diseases and reverse related hearing loss. If the hearing loss is irreversible, rehabilitation services can be provided to ensure that the affected people avoid the adverse consequences of hearing loss. There are a series of effective hearing technologies, such as wearing hearing aids or cochlear implant hearing aids. There are also hearing aids and services for the deaf, which can further improve their communication and educational difficulties.
But at the same time, in most countries, ear and hearing care has not been included in the national health system, and it is difficult for patients with ear diseases and hearing loss to obtain health care services. In low-income countries, about 78% of the population have less than one ENT specialist per million; 93% have less than one audiologist per million; only 17% have one or more speech therapists per million; and 50% have one or more teachers for the deaf per million. Even in countries with a high proportion of otologists and hearing care professionals, the distribution of experts is unequal. This has not only brought challenges to the people in need of care, but also caused heavy pressure on the institutions and personnel providing these services.
The director general of the World Health Organization, Mr. tandesay, called for countries to encourage evidence-based interventions on hearing problems to be integrated into their health systems as part of universal health coverage. BENTE Mikkelsen, director of the Department of non communicable diseases of who, pointed out that a comprehensive people-oriented approach should be implemented. As part of universal health coverage, ear and hearing care measures should be integrated into national health plans, and interventions should be provided through a strong health system, "which is essential to meet the needs of people at risk of hearing loss or living in difficulties.".
World Health Organization: global measles cases increase by 300% year on year in the first three months of 2019 who: Ebola infected nearly 20000 people in 2014 The death toll is 7588 World Health Organization: the myopia rate of Chinese teenagers is nearly 70% in 2017 World Health Organization: data show that people who are afraid of getting old may have shorter lives World Health Organization: it is estimated that the global average life expectancy will reach 75 years by 2030 World Health Organization: 12.6 million people will die of environmental pollution in 2012 World Health Organization: two thirds of the world's people are susceptible to herpes virus World Health Organization Ham bacon or listed as carcinogen WTO: 92% of the world's people live in places with air pollution World Health Organization: survey shows that 80% of the world's teenagers lack exercise They prefer to play with mobile phones World Health Organization: the third edition of the global report on the epidemic trend of tobacco use 2000-2025 World Health Organization: the bill that China can't pay in 2017 (with download) World Health Organization: research claims that mobile phones cause cancer has exaggerated ingredients World Health Organization: air pollution, global assessment exposure and burden of disease report (with download) World Health Organization: Survey It shows that human sperm density has been declining for 24 years
If you want to get the full report, you can contact us by leaving us the comment. If you think the information here might be helpful to others, please actively share it. If you want others to see your attitude towards this report, please actively comment and discuss it. Please stay tuned to us, we will keep updating as much as possible to record future development trends.
RecordTrend.com is a website that focuses on future technologies, markets and user trends. We are responsible for collecting the latest research data, authority data, industry research and analysis reports. We are committed to becoming a data and report sharing platform for professionals and decision makers. We look forward to working with you to record the development trends of today's economy, technology, industrial chain and business model.Welcome to follow, comment and bookmark us, and hope to share the future with you, and look forward to your success with our help.