Life data
Research has found that using pen and paper to remember is better than using touch pen and electronic screen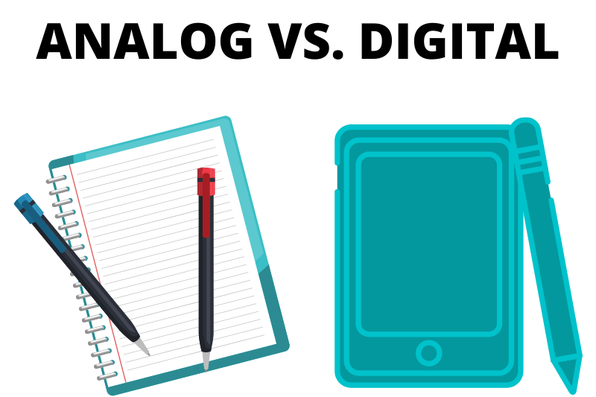 The following is the Research has found that using pen and paper to remember is better than using touch pen and electronic screen recommended by recordtrend.com. And this article belongs to the classification: Life data.
A new study by a group of Japanese researchers shows that writing on paper can lead to greater brain activity and memory retention than writing on a tablet computer with a stylus, foreign media reported. The researchers hypothesized that richer spatial details written on paper could explain why it could enhance the coding of information in the brain.
For several years, researchers have been studying the differences in brain activity between writing and typing. Some cognitive scientists believe that the neural processes involved in writing basically involve more active activities in brain regions related to the encoding of new information. But is all the benefits of handwriting only due to the physical process of holding the pen to write? If so, wouldn't using a stylus on an electronic tablet produce similar results?
It is reported that the latest research published in behavioral neuroscience aims to study whether there is a significant difference in brain activity or memory retention between handwritten information in paper notebook and input information with electronic pen in electronic tablet computer. The study recruited 48 young college students who were divided into three groups. Each subject was asked to read a fictional dialogue in which several students were discussing future academic issues, and then their task was to make a timetable for the next two months' education work. One group recorded their schedule on paper, the other group used a tablet with a stylus, and the third group used a smartphone with a touch keyboard.
One hour after the initial task was completed, each participant answered a series of questions to test their memory of the plan and scanned in a functional MRI machine. This allowed researchers to measure brain activity in memory areas associated with language and vision.
The paper notebook group scored slightly higher on the memory test than the tablet and smartphone groups. However, in the study group, some brain regions were significantly more activated. Activities in the hippocampus, precuneus, visual cortex and other language related frontal regions showed that the memory retrieval mechanism was stronger in the paper group.
"The paper group has significant advantages in both accuracy and activation, suggesting that the use of paper notebooks facilitates the collection of rich coding information and / or real paper spatial information, and that this information may be used as effective retrieval clues, leading to higher activation in these specific areas," the researchers concluded in the Research Report
Despite the small scale of the study, the researchers offer some reasons why writing on paper can be more effective in helping the brain store and then retrieve new information. The key factor seems to be the tactile and spatial nature of writing on paper.
This hypothesis suggests that our hippocampus is particularly good at integrating the content, place and time of new information. Therefore, compared with electronic devices, the material properties of paper provide more fixed clues for memory coding.
"In fact, paper is more advanced and useful than electronic documents because it contains more unique information and enhances memory," said kuniyoshi Sakai, the paper's corresponding author. Digital tools have uniform scrolling up and down, as well as standardized text and image sizes, just like web pages. But if you remember the paper physics textbook, you can close your eyes and imagine the photos on the left third and the notes you added in the space at the bottom
Although the results suggest that taking notes with old-fashioned pen and paper may be the best way to help the brain remember, this small study alone is by no means decisive. Perhaps the biggest question facing the new discovery is whether young people's long-term use of electronic devices will affect the effect of paper notes.
Cbndata: why do we love wonder woman more? Tuhu car maintenance: report on online maintenance behavior of Chinese car users in 2018 national human resources and social security: minimum wage standards for all parts of the country in 2019 Shanghai's highest NOAA: in July 2019, it was found to be the hottest month on record. A survey showed that 1 / 4 people suffer from "low battery anxiety disorder". Stanford University: research shows that the existence of smart phones makes people feel good. California Riverside: research found that being too cute can cause brain damage and impulsive drinking can hurt people! New research finds that alcohol alters brain immune response Washington State University: horrible cigarette packs help control smoking research shows that people on social networks are more likely to express positive emotions archives of sexual Behavior magazine: research shows that women wearing high heels are more likely to get help from men. The cost of a 60 square meter house in cities around the world is far higher: insight into China's daily chemical consumer goods industry (with download): PNAs, the top international magazine: people who love to make friends are more likely to live a long life
If you want to get the full report, you can contact us by leaving us the comment. If you think the information here might be helpful to others, please actively share it. If you want others to see your attitude towards this report, please actively comment and discuss it. Please stay tuned to us, we will keep updating as much as possible to record future development trends.
RecordTrend.com is a website that focuses on future technologies, markets and user trends. We are responsible for collecting the latest research data, authority data, industry research and analysis reports. We are committed to becoming a data and report sharing platform for professionals and decision makers. We look forward to working with you to record the development trends of today's economy, technology, industrial chain and business model.Welcome to follow, comment and bookmark us, and hope to share the future with you, and look forward to your success with our help.