Life data
Studies say that "micro breaks" at work can improve participation and reduce fatigue From Journal of Applied Psychology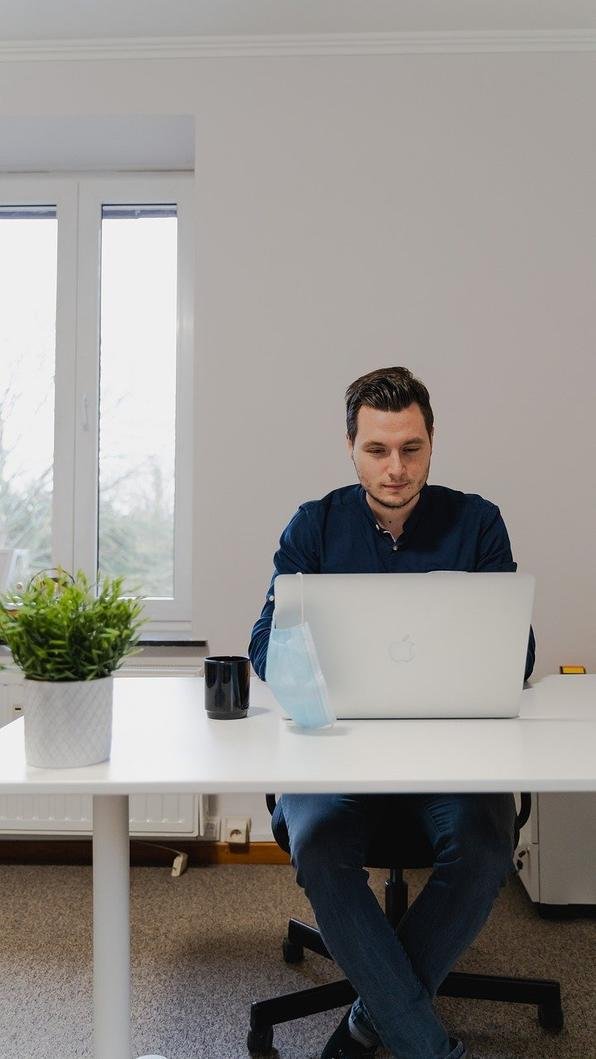 The following is the Studies say that "micro breaks" at work can improve participation and reduce fatigue From Journal of Applied Psychology recommended by recordtrend.com. And this article belongs to the classification: Life data.
A new study, published in the Journal of applied psychology, shows that employees will be more engaged and less fatigued if they are free to take short, improvised "micro breaks" at any time of the day. For many office workers, lunch time is the only time to really get out of the focus of a long workday. Even so, a survey found that more than half of respondents said they would eventually have lunch at their desk.
Employers may not be optimistic about employees who often seem to take "mini breaks". It may seem that chatting with colleagues or leaving your desk for a short time can make you feel absent-minded, but a growing number of studies are beginning to show that continuous "micro breaks" can reduce fatigue, improve happiness, and ultimately increase general work participation.
"Micro breaks are short by definition," explains Sophia Cho of North Carolina State University, co-author of the new study. "But if you take a break at the right time, a five minute break can be particularly effective."
The new study investigated the behavior of two groups of office workers, 98 in the United States and 222 in South Korea. In addition to tracking movements throughout a given workday, the survey also asked about sleep quality and general fatigue.
The researchers are interested in how morning fatigue, perhaps due to a bad night's sleep, affects the micro rest frequency of the whole working day. As expected, those who were more tired in the morning had more frequent "micro breaks.". But what's important is that those who take "mini breaks" report better overall work engagement and less fatigue at the end of the day.
"Basically, micro breaks can help you manage your energy resources over the course of the day – which is especially beneficial when you're tired," Cho points out. Cho explained that a key to "micro break" is to allow employees to freely choose their break time. This means that the organization can not strictly arrange such activities, but needs employees to have a certain degree of trust and autonomy.
"Our research shows that it is in the best interests of the company to give employees autonomy when they need a little rest." Cho said. "When people think their employers care about their health, they feel more free to decide when and what kind of breaks to take. In the end, it's good for both employers and employees. "
The idea of dividing a day's work into shorter periods of concentration, interspersed with short breaks, dates back to an important study in the 1980s. That study found that breaking up 40 minutes of continuous focus with short pauses can lower heart rate and reduce work errors. However, it was difficult to determine an ideal micro break time at that time – for example, 30 seconds was not long enough.
Since then, a large number of studies have found the benefits of using micro breaks to divide the workday. From the 40 second rest time to see the green city scenery, to the sporadic time to surf the Internet to satisfy personal interests, people put forward a variety of micro rest methods.
Although no general method of optimal rest has yet been found, this new study shows that employee autonomy is fundamental to allowing individuals to adjust their energy and participation in a day's work.
The new study is published in the Journal of applied psychology.
Cbndata: why do we love wonder woman more? NOAA: July 2019 was found to be the hottest month on record national human resources and social security: minimum wage standards across the country in 2019 Shanghai's tallest tuhu car maintenance: a report on online maintenance behavior of China's auto users in 2018 shows that 1 / 4 people suffer from "low power anxiety disorder". In China, it is not enough to focus on one right health. Caixin Media & BBD: Yili consumption upgrade index report in May 2018 (download attached) WTW: 2017 global welfare survey report (download attached) yuanzhuo: insight into China's daily chemical consumer goods industry (download attached) )PNAs, the top international magazine: people who love to make friends are more likely to live long. 60 square meters of housing cost in cities around the World United Nations: 931 million tons of food were wasted in the world in 2019. Research shows that there is a significant correlation between playing with mobile phones late at night and poor sleep. The average wage in Japan has been exceeded by South Korea
If you want to get the full report, you can contact us by leaving us the comment. If you think the information here might be helpful to others, please actively share it. If you want others to see your attitude towards this report, please actively comment and discuss it. Please stay tuned to us, we will keep updating as much as possible to record future development trends.
RecordTrend.com is a website that focuses on future technologies, markets and user trends. We are responsible for collecting the latest research data, authority data, industry research and analysis reports. We are committed to becoming a data and report sharing platform for professionals and decision makers. We look forward to working with you to record the development trends of today's economy, technology, industrial chain and business model.Welcome to follow, comment and bookmark us, and hope to share the future with you, and look forward to your success with our help.