Life data
The study found that polysaccharide diet is not conducive to children's brain development From University of Georgia & University of Southern California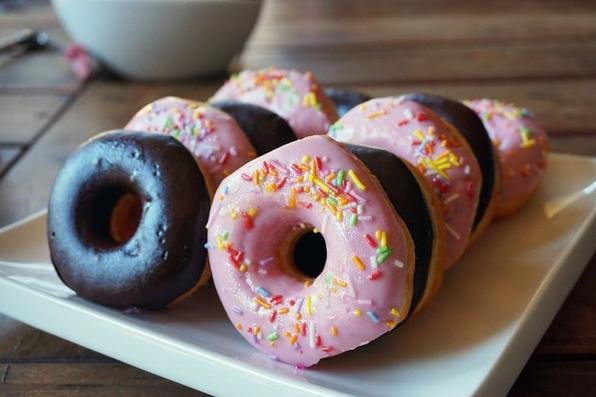 The following is the The study found that polysaccharide diet is not conducive to children's brain development From University of Georgia & University of Southern California recommended by recordtrend.com. And this article belongs to the classification: Life data.
On the shelves of grocery stores, candy wrapped in various kinds of "coats" seems to "scream" at customers, stimulating people's desire to buy, especially those products for children. Children are the biggest consumers of carbohydrate additives. However, high sugar diet is associated with obesity, heart disease, and even memory impairment. However, little is known about the effects of high glucose intake in childhood on brain development, especially the hippocampus, which is crucial for learning and memory.
Recently, a new study led by researchers from the University of Georgia and the University of Southern California shows that drinking sugary drinks every day during adolescence can damage the learning and memory abilities of adults through rodent models. This study further suggests that the change of intestinal bacteria may be the key to glucose induced memory impairment.
In a recent study published in translational psychiatry, the authors also found that similar memory deficits could be observed even in the intestines of animals that had never ingested sugar if a bacterium called parabacteroides was enriched in the experiment.
"Sugar in early life increases the level of parabacteroides, and the higher the level of parabacteroides, the worse the animals perform in the task." "We found that bacteria alone can damage memory as much as sugar, but it can also damage other types of memory," said Emily noble, lead author and assistant professor at the University of Georgia School of family and Consumer Sciences
The dietary guidelines for Americans, jointly published by the U.S. Department of agriculture and the U.S. Department of health and human services (HHS), recommends that the daily intake of added sugar should be controlled below 10% of calories.
However, according to the U.S. Centers for Disease Control and prevention, Americans between the ages of 9 and 18 eat more sugary diets than recommended, and most of their calories come from sugary beverages.
Given the role of the hippocampus in various cognitive functions and the fact that it is still developing in late adolescence, researchers are trying to learn more about its vulnerability to a high sugar diet through the gut microbiota.
They fed the pups a normal diet and an 11% sugar solution, which was comparable to the sugar drinks on the market.
The mice were then asked to perform a hippocampus dependent memory task designed to measure episodic contextual memory, or the context in which they had seen familiar objects before.
"We found that the ability of early sugar fed mice to identify new things in a particular environment was impaired, while the ability of non sugar fed mice to perform this task was impaired." Noble said.
The second memory task tested basic recognition memory, which is a memory function independent of the hippocampus and involves the ability of animals to recognize what they saw before.
In this task, sugar had no effect on the recognition and memory of the animals.
"Sugar intake early in life seems to selectively impair learning and memory in their hippocampus," noble said
Further analysis showed that high glucose intake increased the level of parabacteroides in the intestinal microbiota, and there were more than 100 trillion microorganisms in the intestinal microbiota, which played an important role in human health and disease.
To better identify the mechanism by which the bacteria affect memory and learning, the researchers increased the level of parabacteroides in the microbiome of mice that had never ingested sugar. These animals showed impairment in both hippocampus dependent and hippocampus independent memory tasks.
"The bacteria itself causes some cognitive deficits. Now the question is, how do these bacterial populations in the gut alter brain development? " Determining how gut bacteria affect brain development can help tell people what internal environment the brain needs to grow healthily, noble said. Therefore, future research needs to better identify the specific pathway of visceral brain signal operation.
From University of Georgia: research shows that people who use social media are more likely to quit smoking University of Georgia: research finds that teenagers who don't date are less depressed university of Georgia: research shows that the United States is one of the countries that produce the most plastic waste in the World University of Southern California: research shows that PM2.5 increases the risk of dementia in elderly women university of Southern California: Social Network Internet users prefer to pay attention to the account with the same name University of Southern California: research shows that there is gender difference in mobile game consumption University of Southern California: research shows that iPad application can improve students' mathematical skills University of Southern California: Google search service points have increased six times in 10 months "Chivalry"? Human future: is sex robot a beauty or a beast
If you want to get the full report, you can contact us by leaving us the comment. If you think the information here might be helpful to others, please actively share it. If you want others to see your attitude towards this report, please actively comment and discuss it. Please stay tuned to us, we will keep updating as much as possible to record future development trends.
RecordTrend.com is a website that focuses on future technologies, markets and user trends. We are responsible for collecting the latest research data, authority data, industry research and analysis reports. We are committed to becoming a data and report sharing platform for professionals and decision makers. We look forward to working with you to record the development trends of today's economy, technology, industrial chain and business model.Welcome to follow, comment and bookmark us, and hope to share the future with you, and look forward to your success with our help.