Life data
The study found that the richer people are, the happier they are From Wharton School of business, University of Pennsylvania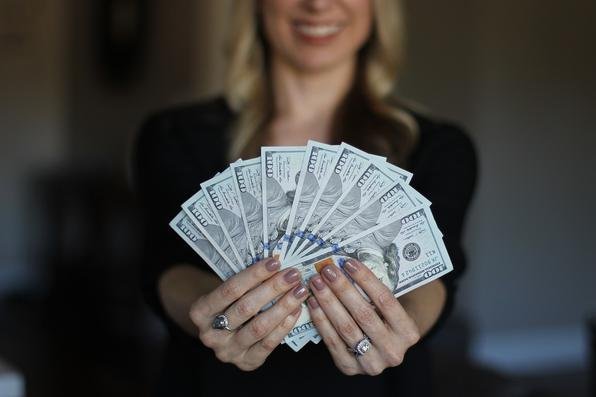 RecordTrend.com is a website that focuses on future technologies, markets and user trends. We are responsible for collecting the latest research data, authority data, industry research and analysis reports. We are committed to becoming a data and report sharing platform for professionals and decision makers. We look forward to working with you to record the development trends of today's economy, technology, industrial chain and business model.Welcome to follow, comment and bookmark us, and hope to share the future with you, and look forward to your success with our help.
The following is the The study found that the richer people are, the happier they are From Wharton School of business, University of Pennsylvania recommended by recordtrend.com. And this article belongs to the classification: Life data.
According to American media reports, many people have heard a saying: "money can't buy happiness", but according to a new study by American scientists, this proverb may not be true, because for the vast majority of people, "the richer, the happier". According to the report, 1.7 million real-time happiness data reports from 33000 Americans show that if you have more money, you can choose how to spend your time and guide your life, which means that the richer you are, the better people's lives will be.
Data map
Killingsworth, a senior researcher at the Wharton School of business at the University of Pennsylvania in Philadelphia, points out that people with higher incomes spend less time on their bills. The average age of the people involved in the study was 33 and their annual income was about $85000. About 1% of the people earn more than $500000. More than one-third (37%) are married, and about two-thirds of them are women.
Every day, the subjects would answer any questions that were asked at any time on their mobile phones, such as: how important money is to them; whether they equate money with success; whether they feel they can control their lives; how optimistic they are; how unstable the economy is and how urgent the time is. After overlaying the respondents' answers with their income, killingsworth found that the more money you earn, the better you feel every day, and the more satisfied you are with your overall life. In his research, he found no evidence of a ceiling between money and happiness. For those earning more than $80000 a year, the higher the level of all positive emotions (self-confidence, good, interest and pride) and the lower the level of negative emotions (boredom, bad, sadness and upset) as their income increases.
So are the poor doomed to be unhappy? "Not necessarily," killingsworth said. Although wealth is important, it is far from the most important thing. " On the one hand, while money can bring a sense of control, there is always an opportunity to find other ways to achieve the same goal, he said. Some people say money is not that important to them. For these people, happiness is not actually affected by income. "As a result, people who have a low income but live a life they like may find that they don't really miss having more money," killingsworth said At the end of the report, killingsworth said that money and happiness are a complex relationship. Our goal should be to treat money correctly, because "when people don't equate money with success in life, they are the happiest." The report was published in the January 26 issue of the proceedings of the National Academy of Sciences.
James Maddux, a senior scholar at the center for happiness promotion at George Mason University in Fairfax, Virginia, said the finding was not surprising. "Research on the relationship between personal and national wealth and happiness has been developing for decades, and shows that the relationship is complex, and this research proves this again," Maddux said In the interview, Maddox said that we should find a balance between money and happiness. "Don't buy more and more expensive things to be happier," he said, because it's a road to debt. And debt is bad for life satisfaction, in part because it can lead to insecurity and a sense of loss of control. "
Read more: Wharton School of business, University of Pennsylvania: research shows that men with baldness are the most attractive Dartmouth College: research shows that the most unhappy time of a person's life is at the age of forty-eight. CCTV: survey shows that people with an annual income of 120000-200000 feel the happiest. Oxfam: in 2016, 1% of the world's rich have more wealth than the sum of all others. University of California, Berkeley: research finds that the rich are more likely to do injustice. Who is more generous between the "poor" and the "rich"? Cbndata: why do we love wonder woman more? NOAA: July 2019 was found to be the hottest month on record national human resources and social security: minimum wage standards across the country in 2019 Shanghai's tallest tuhu car maintenance: report on online maintenance behavior of Chinese car users in 2018 survey shows that 1 / 4 people suffer from "low battery anxiety disorder" top international magazine PNAs: people who love to make friends are more likely to live long. In China, it's not enough to focus on one right & BBD: Yili consumption upgrade index report in May 2018 (with download)
If you want to get the full report, you can contact us by leaving us the comment. If you think the information here might be helpful to others, please actively share it. If you want others to see your attitude towards this report, please actively comment and discuss it. Please stay tuned to us, we will keep updating as much as possible to record future development trends.