Life data
The survey shows that more than 300 million people in China have sleep disorders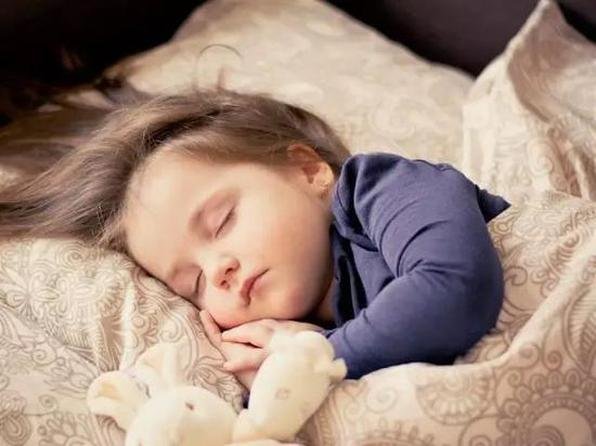 The following is the The survey shows that more than 300 million people in China have sleep disorders recommended by recordtrend.com. And this article belongs to the classification: Life data.
On the eve of world sleep day on March 21, people who earn more sleep less, according to a new survey. In addition, the more people who love sports, the less insomnia. At present, there are more than 300 million people with sleep disorders in China, and the proportion of insomnia in sports population is only 10%. According to the 2021 white paper on exercise and sleep jointly released by China sleep research association and mousse bedding in Beijing on the 18th, "it's hard to get both income and sleep." people who earn more often sleep less.
People with a monthly income of 3000 yuan or less sleep an average of 8.19 hours a day, while people with a monthly income of 25001 yuan to 30000 yuan sleep an average of 7.73 hours a day. Lawyers, business executives and doctors, on the other hand, often stay up late because of working overtime.
According to the white paper, the average sleep score of Chinese entrepreneurs is only 64.93, with 73% of them suffering from insomnia; most middle-class people are in an unhealthy sleep state; 56% of Internet users say they have sleep problems, and work pressure is the primary factor affecting sleep quality; 90% of young people are hard to get rid of electronic products before going to bed, "not enough sleep, not getting up" And "sleeping but still tired" accounted for 91%.
Guo juiheng, chairman of the Special Committee on sleep respiration of the Chinese Sleep Research Association, said that previous surveys showed that about 38% of Chinese adults had insomnia, while according to the World Health Organization, 27% of the world's people had sleep quality problems. The proportion of sleep disorders in China is 10% higher than the world average. According to the white paper survey, more than 300 million people in China have sleep disorders, while only 10% of sports people often suffer from insomnia. This means that the insomnia rate of the general population is nearly four times higher than that of the sports population.
In terms of provinces, Guangdong Province has the highest proportion of people who exercise, and the proportion of Cantonese who sleep for 7 to 8 hours ranks first in all provinces. The proportion of people who exercise every day in Jilin Province is the highest, and the proportion of insomnia is low, which is only slightly higher than that in Shanghai and Zhejiang. Jilin, Shandong, Liaoning and Heilongjiang sleep the earliest, while Xinjiang, where the sun sets the latest, sleeps the latest, with an average of 0.09 am.
After analyzing the data, the white paper found that choosing the right exercise frequency, duration and way also had different degrees of influence on sleep. Those who insist on exercising for more than half an hour every day, especially those who get up early, choose swimming, basketball, volleyball, football and other sports to mobilize the whole body muscle group, and those who exercise regularly are more likely to get high-quality sleep.
Guo added that the best sleep time for adults is 7 to 8 hours. Young people's high sleep regulation ability is often easy to cover up their sleep problems, leading to disease. He advocates that young people put down their mobile phones and exercise more to improve their sleep.
The white paper covers 31 provinces, cities, autonomous regions and Hong Kong, Macao and Taiwan, with 13854 valid samples.
More reading from chinanews.com: more than 300 million Chinese people have sleep disorders, most prominent among young people circulation: research found that people with the healthiest sleep patterns have a 42% lower risk of heart failure Orange light is good for sleep Guardian: tracking sleep cell phone programs or making you insomnia research finds that poor sleep increases the risk of mental health problems Michigan State University: research finds that lack of sleep can affect all aspects of life Duran & Peking University: research shows that healthy sleep may reduce the risk of cardiovascular disease University of Colorado: research finds sleep University of Oxford: covid-19: University of Oxford, the study shows that sleep is better than making much more fun. York University: research shows that lack of sleep can cause negative and invasive thoughts. The new sleeping age of a coronal pestilence is delayed by 2 to 3 hours. University of Washington School of Medicine: research finds that sleep deprivation can accelerate brain damage and lead to dementia
If you want to get the full report, you can contact us by leaving us the comment. If you think the information here might be helpful to others, please actively share it. If you want others to see your attitude towards this report, please actively comment and discuss it. Please stay tuned to us, we will keep updating as much as possible to record future development trends.
RecordTrend.com is a website that focuses on future technologies, markets and user trends. We are responsible for collecting the latest research data, authority data, industry research and analysis reports. We are committed to becoming a data and report sharing platform for professionals and decision makers. We look forward to working with you to record the development trends of today's economy, technology, industrial chain and business model.Welcome to follow, comment and bookmark us, and hope to share the future with you, and look forward to your success with our help.