Life data
Top 10 space flight stories in 2020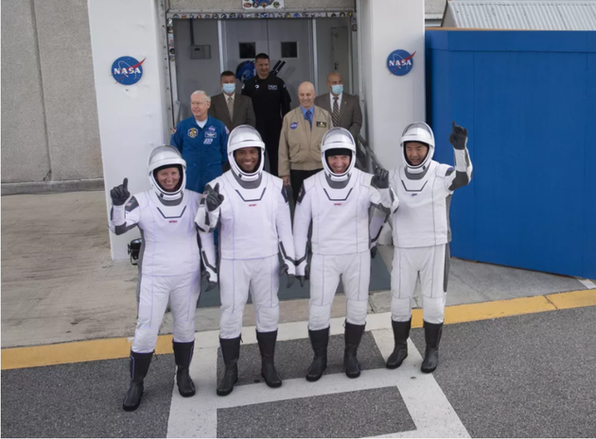 RecordTrend.com is a website that focuses on future technologies, markets and user trends. We are responsible for collecting the latest research data, authority data, industry research and analysis reports. We are committed to becoming a data and report sharing platform for professionals and decision makers. We look forward to working with you to record the development trends of today's economy, technology, industrial chain and business model.Welcome to follow, comment and bookmark us, and hope to share the future with you, and look forward to your success with our help.
The following is the Top 10 space flight stories in 2020 recommended by recordtrend.com. And this article belongs to the classification: Life data.
Beijing time, December 31 news, according to foreign media reports, although 2020 is a very difficult year, many countries struggle with the new coronavirus, tens of thousands of patients have died, but 2020 has not stopped the rapid development of space technology. In 2020, two spacecraft will collect precious samples from small planets; commercial spacecraft will be able to achieve manned flight; NASA astronaut Christina Koch will set a new record – the longest lasting space flight of female astronauts
Here are the top 10 space flight stories of 2020:
1. SpaceX successfully launched the first astronaut
After more than ten years of development, NASA's commercial space manned program finally ushered in the first manned space flight. In May this year, SpaceX's Dragon spacecraft demo-2 mission successfully transported two astronauts to the international space station for a three-month manned test flight.
The astronauts on this mission also made the first splash landing in the United States in 45 years (since the Apollo mission). In the following November, Longfei carried a man on its first flight, carrying four astronauts.
2. Lunar samples collected by chang'e-5
On December 17, the chang'e-5 spacecraft successfully landed in Inner Mongolia after collecting lunar samples, which is the first time that China successfully collected lunar samples and returned to the ground. The mission collected the first lunar rock samples since the former Soviet Union's "moon 24" mission. It is reported that in 1976, the former Soviet Union's "moon 24" collected about 170 grams of material from the moon and returned to earth. The main samples of lunar dust collected by Chang'e and Chang'e are lunar dust.
3. Asteroid sample collection mission
In October, NASA's first sample collection mission, Osiris Rex, landed on the surface of Benu asteroid. The probe came into contact with so many samples of the weathering layer that engineers were unable to shut down the probe's sampling mechanism; the mission's goal is to deliver 60 grams of samples to the earth by 2023.
At the same time, scientists can evaluate and analyze the results of the samples collected by falcon-2. In December 2020, the Japanese spacecraft falcon-2 will send the debris samples of Longgong asteroid back to earth.
4. "New crown effect" in space flight
In 2020, the new crown epidemic accidentally interferes with life on earth. The epidemic has produced many impacts, one of which is to force the aerospace industry to find new ways to maintain a certain contact distance and take other measures to prevent the spread of the virus.
The international space station's partners have strengthened routine isolation restrictions on entrants to prevent the spread of the virus into space, a measure that has been successful. Despite the slowdown, most space companies and agencies continue to carry out space missions. However, the new crown epidemic has brought other negative effects: Astronomical organizations have been forced to cancel face-to-face meetings and start online meetings; the launch of the first lunar giant rocket launch system has been delayed; India has cancelled most of its 2020 rocket launch plans in response to the needs of new industries and other impacts.
5. Mars probe launch
The parachute problem of ExoMars Rosalind Franklin probe and the delay caused by the new crown epidemic delayed the launch of the probe by the European Union and Russia to 2022. The other three Mars probe missions were successfully launched in July 2020, when Mars reached perigee.
NASA launched the "willpower" probe to search for life for long-term exploration. Its purpose is to store samples and finally return to earth for analysis. China has successfully launched the "tianwen-1" Mars probe; the United Arab Emirates has also launched an orbiter named "Hope" to encourage young people to invest in the space industry.
6. SpaceX's starship mission
At the beginning of December, SpaceX's SN8 prototype plane had a test flight. When the SpaceX was about to land, it suddenly exploded. Elon Musk, CEO of SpaceX, was very excited about the progress of the SpaceX's test. He tweeted: "Mars, here we are!"
Although the test flight of the Starship finally exploded, SpaceX believed that the launch was a success, because the complexity of the SN8 prototype exceeded that of previous prototypes, including the stable fuselage flap and three Raptor engines. The company's ultimate goal is to use starship spacecraft to send people and goods to the moon, Mars and other distant space destinations. SpaceX hopes to launch the spacecraft in the mid-1920s, possibly as early as 2024 or 2026.
7. SpaceX first installed nose cone for starship
In July 2020, SpaceX company made important progress in the reusable use of rockets. For the first time, it installed a nose with front cone and a pair of flaps on the nose. Currently, the company has made dozens of booster landings to try to reduce the cost of space missions to earth orbit and more distant destinations, such as Mars.
Previously, the front stage rockets of "Falcon 9" and "heavy Falcon" spacecraft could not be reused, but it is believed that the Rockets can be reused in future space missions.
8. Christina Koch has lived in space for nearly a year
In February 2020, NASA astronaut Christina Koch landed safely on the ground. Now she has set a new world record and become the first female astronaut to perform the longest space mission. She has lived in space for nearly a year, a total of 328 days. Christina's record space missions include her first all female spacewalk (one of the six extravehicular activities performed by astronauts) and her participation in more than 210 scientific investigations.
It is reported that Christina's initial mission was to live in space for six months, but now her stay in space has almost doubled as NASA and its international partners try to record data related to longer space missions.
9. The 20th anniversary of the manned flight of the International Space Station
In November this year, the international space station has reached its 20th anniversary of manned flight. The next step is likely to expand its use authorization. In the past 20 years, there have been many astronauts living on the international space station. They have carried out space walks, operated thousands of scientific experiments, and mastered the secrets of long-term space missions.
The service life of the international space station is likely to be extended from the current 2024 to 2028, giving NASA and its international partners the opportunity to conduct scientific research together on the international space station and continue to use it in the case of upgraded commercial operations. It is reported that axiom, headquartered in Houston, plans to launch a commercial space capsule in 2021 and carry astronauts into space.
10. NASA announces "Artemis" astronauts
Although NASA's Artemis program was affected by the delay of space launch system rocket, as part of the Artemis 3 mission, NASA listed the list of astronauts who will land on the moon in 2024.
It is reported that there are 18 astronauts in the "Artemis" team, including the first woman to land on the moon. The team is characterized by internationalization and participation of cosmonauts from many countries. In late December, the Canadian Space Agency announced that one of its astronauts was involved in the Artemis 2 mission.
Read more: cbndata: why do we love wonder woman more? NOAA: July 2019 was found to be the hottest month on record national human resources and social security: minimum wage standards across the country in 2019 Shanghai's tallest tuhu car maintenance: a report on online maintenance behavior of China's auto users in 2018 shows that 1 / 4 people suffer from "low power anxiety disorder". In China, it is not enough to focus on one right health. Caixin Media & BBD: Yili consumption upgrade index report in May 2018 (download attached) WTW: 2017 global welfare survey report (download attached) yuanzhuo: insight into China's daily chemical consumer goods industry (download attached) )PNAs: people who love to make friends are more likely to live a long life. The cost of 60 square meters of housing in cities around the world has been reduced. Are you still willing to work from home? World Meteorological Association: 2020 will be one of the hottest years in History University of Michigan: the number of American teenagers using e-cigarettes will decrease in 2020
If you want to get the full report, you can contact us by leaving us the comment. If you think the information here might be helpful to others, please actively share it. If you want others to see your attitude towards this report, please actively comment and discuss it. Please stay tuned to us, we will keep updating as much as possible to record future development trends.