Network media
In 2020, global live streaming media will increase by more than 70% From Streamlabs&Stream Hatchet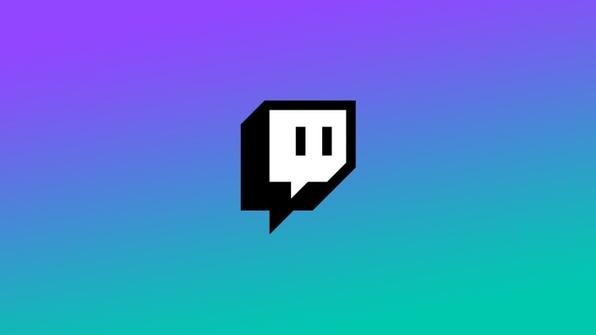 RecordTrend.com is a website that focuses on future technologies, markets and user trends. We are responsible for collecting the latest research data, authority data, industry research and analysis reports. We are committed to becoming a data and report sharing platform for professionals and decision makers. We look forward to working with you to record the development trends of today's economy, technology, industrial chain and business model.Welcome to follow, comment and bookmark us, and hope to share the future with you, and look forward to your success with our help.
The following is the In 2020, global live streaming media will increase by more than 70% From Streamlabs&Stream Hatchet recommended by recordtrend.com. And this article belongs to the classification: Network media.
According to the latest data shared by streamlabs and stream hatchet, in 2020, the live streaming media on twitch, youtube, Facebook games and other platforms will grow by 78.4% year on year. The report focuses particularly on the fourth quarter, but also looks forward to the full year.
Many of us have had to stay at home for a long time due to the cowid-19 flu pandemic, which is bound to linger in most people's memories. Of course, many people have to turn to indoor activities in this year, which is undoubtedly the gospel of streaming media platform. The report shows that in 2020, streaming media platform users will watch 27.89 billion hours a year, up from 15.63 billion hours in 2019. The three major streaming media platforms have seen substantial growth throughout the year, but Microsoft's mixer pulled out of the market last summer.
Amazon twitch's original ratings are growing fastest, apparently because it's already the most popular platform to date. Watch 18.41 billion hours of content on twitch, 67.36% more than the 11 billion hours in 2019. YouTube increased from 3.15 billion hours to 6.19 billion hours, an increase of 96.5%; Facebook games increased from 1.09 billion hours to 3.1 billion hours, an increase of 184%. In addition, it is worth noting that the most popular "game" on all platforms is just chat, that is to say, it is non game content. Chat will be more popular than League of heroes and between us in 2020, with more than 682 million hours of viewing time. Neither runner up took more than 500 million hours.
In terms of market share, in the last quarter of 2020, twitch, as usual, took the lead with 65.8% market share and 5.44 billion viewing hours. YouTube games seemed to capture the majority of mixer's market share in the first quarter, accounting for 23.3%, while Facebook Games ranked third with 10.9% of viewing time. Overall, however, the relative position of each service remains unchanged. Twitch's leadership position is more obvious among creators, with 90.2% of creators' streaming time in the fourth quarter on the platform. Facebook games actually ranked second with 5.7% of streaming time, while YouTube only accounted for 4.1%.
More reading from cnBeta: streamlabs: 7.46 billion hours of video viewing time for Q3 game players on streaming media platform in 2020, happy gathering group: 1q20 financial report, teleconference record, revenue and profit will continue to grow, short video business has no major competitor overseas Live ratings reach 24% streamlabs: Q2 U.S. game live Industry Report in 2020 today's data industry daily (October 30, 2020) "iPhone 12 is expected to be the world's best-selling mobile phone in the second half of 2020", "China's new energy vehicle sales in 2019 will be 1.206 million, a year-on-year decline of 4%", "today's data industry daily (January 15, 2020)" research shows a glass of wine a day Risk of cancer increases by 5% "today's data industry daily (December 19, 2019) Zhilian recruitment for listing in the United States prospectus interpretation: proposed financing of $100 million Mobile devices are active all day for 20 minutes: in September 2014, the number of global websites has exceeded 1.06 billion. Park associates: 49% of new users of Ott in the United States during the period of covid-19 blockade subscribed to Disney +. The New York Times lost its news hegemony and the Huffington Post caught up
If you want to get the full report, you can contact us by leaving us the comment. If you think the information here might be helpful to others, please actively share it. If you want others to see your attitude towards this report, please actively comment and discuss it. Please stay tuned to us, we will keep updating as much as possible to record future development trends.