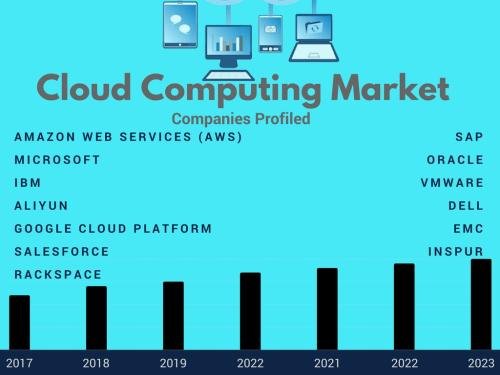 The following is the Today's data industry daily recommended by recordtrend.com. And this article belongs to the classification: original, Network media.
User Research
Thinknow: 2015-2020 Consumer Sentiment Report
Consumer report: Mazda tops the list of auto brands in 2021
CMR: 28% of Indian users will abandon WhatsApp after its privacy policy is updated
Investment economy
Investopedia: 42% of investors' trust in the stock market declined in January 2021
Piplsay: 40% of Britons think encrypted trading is as risky as stocks
PwC: review of China's M & a market in 2020 and prospect in 2021
Industry research
GP bullhound: report on e-commerce market in the fourth quarter of 2020
Development of global hydrogen projects in 2021
It is estimated that Huawei will ship 70 million mobile phones in 2021, down 62% year on year
Gartner: the global low code development technology market will reach US $13.8 billion in 2021
Report Download
Feigua data: short video and e-commerce live broadcast trend report in 2020 (with download)
Internet of things think tank: Panoramic Map of China's aiot industry in 2021 (with download)
Ali Research Institute: releasing digital dividend is the focus of creating "double cycle" (download attached)
IResearch: Research Report on smart communication products of Chinese enterprises in 2021 (download attached)
Omdia: important trends of 2021 security technology (download attached)
2020 smart screen white paper (with download)
Spring Festival data
Wechat: social life report of Spring Festival on cloud in 2021 Guangdong received the most wechat red packets
TMI: 2021 Spring Festival insight zone
Alibaba: "send love home" Spring Festival consumption report
financial reports
Shopify: 4q20's revenue of $977.7 million exceeded market expectations
Wal Mart: revenue of $559.151 billion in fy2021, net profit down 9.8% year on year
LYFT: 4q20 Revenue $569.9 million, net loss less than expected
Uber:4Q20 Revenue of US $3.2 billion, net loss narrowed by 12% year on year
Baidu: the actual record of 4q20 financial report conference call has determined the CEO and brand of electric vehicle company
Iqiyi: 4q20 earnings call minutes Android member pricing is the same as IOS, resulting in slower member growth
Twitter: 4q20 Revenue $1.29 billion, net profit increased 87% year on year
Emarketer: identity crisis in display advertising program purchase
Travel booking
China's tourism market in 2021: looking for new opportunities in nonlinear recovery
IATA: 66% reduction in US air passenger traffic in 2020
Read more: "the sales volume of China's new energy vehicles in 2019 will be 1.206 million, a year-on-year decrease of 4%". Today's data industry daily (January 15, 2020) today's data industry daily (October 30, 2020) "it is estimated that the world's best-selling mobile phone in the second half of 2020 will be iPhone 12." research shows that one glass of wine a day Cancer risk increases by 5% "today's data industry daily (December 19, 2019) today's data industry daily (February 07, 2021)" who: more than three-quarters of the new crown vaccination occurred in 10 countries "today's data industry daily (February 04, 2021)" China's fertility report: after the comprehensive two child policy, there is a fertility cliff "today's data industry daily (February 02, 2021)" nearly 38% of the Americans can be vaccinated. " Today's data industry daily (2021.01.29) "Apple: 1q21 net revenue of $111.439 billion, the first time in history quarterly revenue of more than $100 billion" today's data industry daily (2021.01.27) "China's rural and urban areas to achieve the same network and speed in 2020" The average download rate exceeds 70m "data industry daily today (2021.01.22)" per capita disposable income data of 31 provinces in China in 2020 " Shanghai, Beijing and Zhejiang ranked in the top three today's data industry daily (2021.01.07), "about 319000 new enterprises will be set up in 18 pilot free trade zones in 2019", today's data industry daily (2021.01.06), "JPMorgan: bitcoin long-term price may rise to 146000 US dollars", today's data industry daily (2021.01.05), "residents' savings of 36 cities ranked the top four in Beijing, Shanghai, Guangzhou and Chongqing"( 01.04, 2021) "it is predicted that air travel will not achieve comprehensive demand recovery until 2024-2025." today's data industry daily (December 31, 2020) "predicts that the global Internet of things connection volume will be close to 65 billion in 2024, which is 11.4 times of the mobile phone connection volume." today's data industry daily (December 30, 2020) "the accumulated profit of automobile manufacturing industry from January to November 2020 will be 478.11 billion yuan, with a year-on-year growth of 7.2%"
If you want to get the full report, you can contact us by leaving us the comment. If you think the information here might be helpful to others, please actively share it. If you want others to see your attitude towards this report, please actively comment and discuss it. Please stay tuned to us, we will keep updating as much as possible to record future development trends.
RecordTrend.com is a website that focuses on future technologies, markets and user trends. We are responsible for collecting the latest research data, authority data, industry research and analysis reports. We are committed to becoming a data and report sharing platform for professionals and decision makers. We look forward to working with you to record the development trends of today's economy, technology, industrial chain and business model.Welcome to follow, comment and bookmark us, and hope to share the future with you, and look forward to your success with our help.