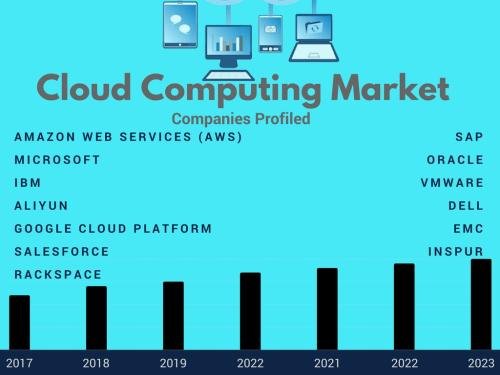 The following is the Today's data industry daily recommended by recordtrend.com. And this article belongs to the classification: original, Network media.
Intelligent mobile phone
Piper Sandler: the survey shows that 88% of American teenagers have iPhones
Sellcell: April 2021 iPhone 12 is strong
Wedbush: Apple's iPhone sales are expected to exceed 240 million in 2021
Hardware equipment
Seagate: as of April 2021, Seagate's hard disk capacity exceeds 3zb
Gartner: global IT spending is expected to reach $4.1 trillion in 2021
Entertainment
Pew: YouTube is the most popular social media app among American adults during the new crown pandemic
Sensor tower: global revenue ranking of China's mobile game publishers in March 2021
IAB: digital advertising spending will grow by 12% in 2020
Industry research
American Society of Civil Engineers: 2021 US infrastructure comprehensive assessment report
GFSI: global food safety index in 2020
Deloitte Consulting: technology trends report 2021
Tsinghua University: 2020-2021 China blockchain industry ecological map Report
Automobile market
The new force of car making insisting on "user enterprise": what did it do right?
Accenture: the future of China's auto sales in 2021
Report Download
Development status and future prospects of China's logistics and supply chain blockchain
IResearch: Research Report on the development of China's flexible labor market in 2021 (with download)
CCFA: 2021 chain brand private domain operation white paper (with download)
Orient Securities: Tencent and Kwai Live Live battle battle Sandplay deduction (download)
The rise of data productivity: new energy and new governance
Great new generation: 2021 spring and summer new fashion report (with download)
Lenovo Research Institute: white paper on 5g6g technology in 2021 (download attached)
User Research
Forbes: China's Wang Zelong ranks second in the world's youngest billionaire list in 2021
ITU & a4ai: the cost of broadband usage in China is far lower than that in the world, ranking the fourth lowest in the world
Citibank: in 2020, the number of millionaires in Hong Kong will reach an all-time high, and the number of net assets of HK $10 million or more will reach 515000
Read more: "research shows that a glass of wine a day increases the risk of cancer by 5%," today's data industry daily (December 19, 2019), "China's new energy vehicle sales in 2019 will be 1.206 million, a year-on-year decline of 4%," today's data industry daily (January 15, 2020) today's data industry daily (October 30, 2020), "it is estimated that the world's best-selling mobile phone will be iPhone in the second half of 2020 12』 Today's data industry daily (June 5, 2018) "how long can you work to buy an iPhone X"? "Today's data industry daily (June 4, 2018)" global mobile taxi users will exceed one billion in 2018 "and" today's data industry daily (February 6, 2018) "iPhone 8, 8" The number of plus and X bookings set a new record, "today's data industry daily (November 7, 2017)," domestic tourism revenue of 549.4 billion yuan in the first seven days of the National Day holiday in 2017, "today's data industry daily (October 9, 2017)," female users accounted for 70% in the Mid Autumn Festival travel on the national day of 2017, "today's data industry daily (September 30, 2017)," iPhone " Psychology behind the pricing of X thousand US dollars "today's data industry daily (September 25, 2017)" raise the target price of apple, the more expensive the iPhone x is, the more people will buy it. "Today's data industry daily (September 21, 2017)" the global IPO Financing in 2016 was US $132.5 billion. " Apple: 1q21 net revenue of $111.439 billion For the first time in history, quarterly revenue has exceeded 100 billion US dollars. "In 2015, the scale of global chat applications has surpassed that of social networks." today's data industry daily (December 29, 2015) and today's data industry daily (November 04, 2020) "iPhone sales are weak in greater China, and whether Apple's faith is collapsing depends on the next quarter."
If you want to get the full report, you can contact us by leaving us the comment. If you think the information here might be helpful to others, please actively share it. If you want others to see your attitude towards this report, please actively comment and discuss it. Please stay tuned to us, we will keep updating as much as possible to record future development trends.
RecordTrend.com is a website that focuses on future technologies, markets and user trends. We are responsible for collecting the latest research data, authority data, industry research and analysis reports. We are committed to becoming a data and report sharing platform for professionals and decision makers. We look forward to working with you to record the development trends of today's economy, technology, industrial chain and business model.Welcome to follow, comment and bookmark us, and hope to share the future with you, and look forward to your success with our help.