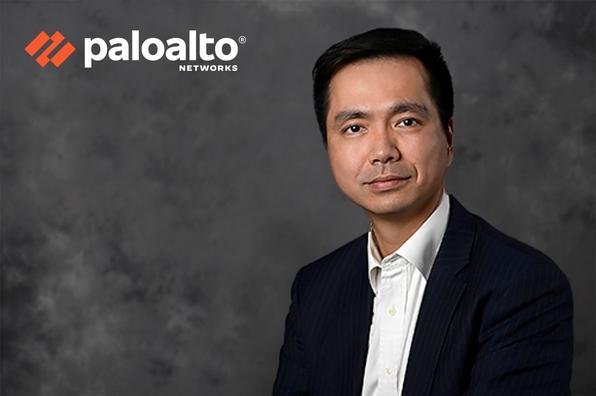 RecordTrend.com is a website that focuses on future technologies, markets and user trends. We are responsible for collecting the latest research data, authority data, industry research and analysis reports. We are committed to becoming a data and report sharing platform for professionals and decision makers. We look forward to working with you to record the development trends of today's economy, technology, industrial chain and business model.Welcome to follow, comment and bookmark us, and hope to share the future with you, and look forward to your success with our help.
The following is the How to view the development of network security channel in 2021 From Yang Jiehong, Peto network recommended by recordtrend.com. And this article belongs to the classification: network security, Industry information.
Author: Yang Jiehong, Greater China channel director of Palo Alto networks
Forecast 1
Medical Internet of things finally gets attention
We are seeing healthcare institutions, hospitals and the medical industry increasingly adopt security technologies in their traditional IT networks, as well as in the current medical Internet of things (iomt) and the Internet of things. With the integration of these networks, dealer partners who can provide expertise in these areas will become hot, because this segment is growing exponentially.
The system integrator will be responsible for creating appropriate network segments and applying the zero trust framework as part of its solution to limit the horizontal movement of the possible intruded iomt devices.
According to the white paper on China's medical Internet of things (2020), the market scale of China's medical Internet of things will reach 700 million yuan in 2022, with a compound annual growth rate of 16.1% from 2018 to 2022. We believe that more channel partners will pay more attention to the medical Internet of things from the security practice.
Forecast 2
Innovation will be the key to the post epidemic Era
Starting with COVID-19, as enterprises and organizations work through the business crisis BCRC, we can see from the initial response to the last stage of vigorous development.
BCRC process: reaction, stability, survival, optimization and vigorous development
Companies will continue to seek innovation to optimize their operations. From pop-up stores to the growing number of online digital stores, we will see more traditional physical stores turning to cloud and online retail. As the "digital economy" continues to flourish throughout 2021, there will be no sign of any slowdown in this accelerated momentum.
More and more security teams will prove the rationality of network security investment based on how network security will support and realize the continuous development of business model. For channels, this means that we need to help the security team to clarify the value of investment security in the context of enterprise strategy, and how network security can help enterprises optimize their business model in the post crisis economy.
New challenges require new solutions, which come from innovative thinking and overcoming historical resistance to change. It is in this era of innovation that Chinese dealers have the opportunity to shine. We've never seen companies so eager to explore possibilities. In this regard, the dealer group not only has the opportunity, but also has the obligation to play its role in the economic rebound.
Forecast 3
Once again, focus on "controllable things"
Although this internal oriented change is sudden in nature, it does accelerate the development of several core areas within the enterprise, which have always been regarded as "things we will solve". However, these areas will now be solved more thoroughly than ever before.
Patch management is not necessarily regarded as an important item on the to-do list, but it has now become a controllable thing. Similarly, the security assessment of password management, cloud container management and the whole it and IOT network will be more stringent than before.
The dealer and system integrator community will be able to accelerate their service deployment, including patch management, network security review (for example, partners can take advantage of Palo Alto networks' free security lifecycle review) and Internet of things security review.
Forecast 4
Channel partners will need a platform that can provide value-added services for customers
More than ever, channel leaders need to identify areas where partners need to invest in order to differentiate and compete in 2021. These channel leaders will need to have a deep understanding of the partner's business strategy, key capabilities and resources, and need to ensure that, as suppliers, they are providing the advantages that partners need to succeed.
Suppliers will need to continue to motivate partners to provide their own value-added services to customers. It will be crucial for channel partners to provide value-added services through their own brands to ensure a simple and seamless customer experience.
In the network security market, channel partners will play a key role in successfully defending against network attacks. Their growing demand for trusted consultants from suppliers has enabled them to successfully integrate network security products into hybrid cloud infrastructure, optimize security functions, and ensure network security from endpoint to cloud.
About Palo Alto networks
As a global network security leader, Palo Alto networks is using its advanced technology to reshape the future society with cloud as the center, changing the way of human and organizational operation. Our mission is to become the preferred network security partner and protect people's digital lifestyle. With our continuous innovation and breakthrough in artificial intelligence, analysis, automation and choreography, we help our customers cope with the most serious security challenges in the world. By delivering integrated platforms and promoting the continuous growth of partner ecosystems, we are always at the forefront of security, escorting tens of thousands of organizations in cloud, network and mobile devices. Our vision is to build an increasingly secure world. For more information, please visit Palo Alto networks website www.paloaltonetworks.com Or Chinese website www.paloaltonetworks.cn . Read more: do you think you are ready for the next solarwinds attack? Not really, Palo Alto Networks:Twitter Enterprise usage increases 250% in half a year spiceworks: 239 network security start-ups attract more than $1.4 billion in venture capital in 2013 Insights: in 2017, 17 network security start-ups were acquired. Softlayer, a cloud service provider, was acquired by IBM for about $2 billion. How can technology destroy employment? Global webindex: as of November 2014, wechat had more than 3 million users in the United States. CB insights: in Q1, 2017, 140 investments were made in the field of network security. CB insights: in the first half of 2016, a total of US $1.5 billion was invested in the field of network security. Kaspersky Lab: DDoS attack report in the third quarter of 2020 24:2020 Internet of things threat report Barron weekly: hackers hack US $250 billion a year against cyber attack market F5 networks: half of users in Asia Pacific region think that security is very important to application experience
If you want to get the full report, you can contact us by leaving us the comment. If you think the information here might be helpful to others, please actively share it. If you want others to see your attitude towards this report, please actively comment and discuss it. Please stay tuned to us, we will keep updating as much as possible to record future development trends.