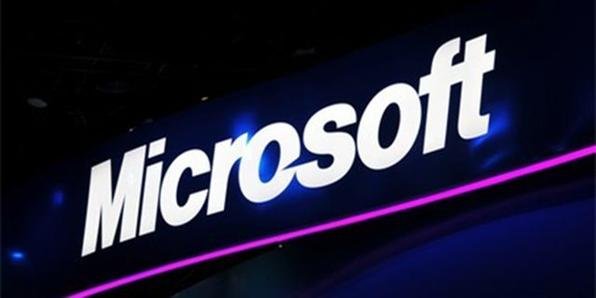 RecordTrend.com is a website that focuses on future technologies, markets and user trends. We are responsible for collecting the latest research data, authority data, industry research and analysis reports. We are committed to becoming a data and report sharing platform for professionals and decision makers. We look forward to working with you to record the development trends of today's economy, technology, industrial chain and business model.Welcome to follow, comment and bookmark us, and hope to share the future with you, and look forward to your success with our help.
The following is the 2q21 financial report teleconference record azure order growth reflects the future work trend From Microsoft recommended by recordtrend.com. And this article belongs to the classification: Enterprise financial report, operating system, network service.
January 27, 2021, Microsoft( NASDAQ:MSFT )After the closing of the U.S. stock market on Tuesday (early in the morning of Beijing time on Wednesday), the company released its financial results for the second quarter of fiscal year 2021.
According to the report, Microsoft's revenue in the second quarter was US $43.1 billion, an increase of 17% compared with us $36.9 billion in the same period last year, with a year-on-year increase of 15% excluding the impact of exchange rate changes, exceeding Wall Street analysts' expectations; its net profit was US $15.5 billion, an increase of 33% compared with us $11.6 billion in the same period last year, with a year-on-year increase of 29% excluding the impact of exchange rate changes; and its diluted earnings per share was US $2.03, Compared with us $1.51 in the same period of last year, the growth rate was 34%. Excluding the impact of exchange rate changes, the growth rate was 31% year-on-year, which also exceeded analysts' expectations.
After the financial report was released, Microsoft CEO Satya NADELLA, CFO Amy hood, chief accounting officer Frank Broder and other company executives attended the subsequent financial report conference call to interpret the key points of the financial report and answer questions from analysts.
[Microsoft's second quarter results exceeded expectations, and its share price rose more than 6% after hours]
The following is the record of the financial report conference call:
Berstein Research Analyst: it seems that the performance of Microsoft's various businesses has not been affected by the epidemic. Is it the growing demand of users that enables Microsoft to rely on its development?
Satya: the epidemic has affected all our customers. A structural change is that digital technology has become a core competitiveness that plays a great role in enterprise resilience and business sustainability. It also affects structural customer behavior changes and expectations. For Microsoft, a differentiated technology company, we really benefit from business apps, industry solutions and infrastructure. For me, looking forward to the next decade, the possible impact of computer and digital technology on different industries is an area that we continue to focus on and invest in.
Amy Hood: mainly we have support from OEM and service preset software in the third quarter.
Jeffery investment bank analyst: this quarter's growth is very fast. Please describe the reason why the industry continues to grow again? Like the size of the deal?
Satya: azure is very unique in the industry and integrates various product layers, such as GitHub, teams and powerapps. Our efforts in medical and retail tend to value differentiation and cost advantages, as well as the agility of building our own digital capabilities. This is about azure growth. Microsoft cloud represents our attitude of value differentiation for customers.
Amy Hood: the problem about azure is not about the transaction volume. You can see the increase of the order volume in this quarter, which also reflects the trend of future work. What we see is the growth of basic consumption, the acceleration of the growth of some industries affected by the serious epidemic in the fourth quarter and the first quarter, and the recovery of some intermediate markets and segments. Generally speaking, Now there is differentiation and user demand. We hope to continue to make efforts in terms of high order volume. As far as this quarter is concerned, it is mainly the growth of user demand rather than the difference brought about by contract signing volume.
UBS analyst: with regard to office 365, although there has been the transformation to E-5 and the transformation from free to paid, we have not seen the acceleration of office 365 business growth. Is the previous plan in this regard very effective and will achieve higher development in March?
Amy Hood: some businesses will run better in the third quarter. We see a better trend in LinkedIn and office 365. The order quantity of users increases and the operation power is sufficient. These business sectors will continue to develop in the third quarter. The situation we are seeing has also appeared before. A year ago, when the business of office business sector was in a difficult period, I think we have done a good job. We also see the growth of the number of users and the growth of SMB. The growth of these orders will reflect the future revenue, not the revenue of a single quarter, so these trends lead to the increase of orders, the increase of conversion rate and the growth of E-5 sales. Consumers get value from ordering and the transformation we see. So we are confident in the third quarter.
Satya: what makes me happiest is that when consumers talk about the comparison between office 365 a year ago and now, they talk about the value they get from it. I also see the scale and growth trend of the user group. This is the essence of future development. I hope shareholders can see the depth and breadth of the product, the number of users and the depth of account use, which we are continuously investing in and following up closely.
Morgan Stanley analyst: Satya once mentioned that teams operate as a platform to support all solutions. And connecting more and more people to the Microsoft platform. I understand that there are Microsoft competitors in the acquisition of teams' competitors. Some people in the industry think that this is the rapid development of teams, and the acquisition is a response. How do teams connect different products? Second, how can teams attract more people into Microsoft's product line? Are front-line staff the user group you want to get?
Satya: we have built teams into a platform for gathering different business capabilities, including chat, meeting, cooperation and workflow. This is the biggest breakthrough. Of course, we used to have different kinds of tools, but this is the first product that can integrate communication, cooperation and office processes. Before SaaS application, enterprises used to use internal applications, and their it should support all departments, HR, finance or operation. This is a big driving force to promote the application of teams. There are also applications for arranging job rotation, inventory calculation, etc. front line workers can use them on the teams side of mobile phones, and can integrate dynamics and SaaS applications, such as servicenow. It's not just about helping knowledge and information workers work together, it's about making front-line workers work with tools.
JPMorgan analyst: what will happen to the expenditure structure after the epidemic? How will people's return to the office and increased travel expenses affect the expenditure structure?
Satya: in the process of rework, our key is to improve flexibility, including the time and place people work. Of course, people's expectations have changed. Although we will be subject to some restrictions, people's ideas about work will not go back to January 2020. So our key is to improve the flexibility. Teams is not just a software for meeting, its functions can be played before, during and after the meeting. Our strategy will allow more flexibility in location, function and time.
Amy Hood: our staff grew by over 10% last year. We also invested in many good opportunities to help our customers achieve business success. This is the focus of our work. We will continue to invest, and have more flexibility and creativity in our work, which is very important for office 365 and other businesses.
Citibank analysts: how to view the development of modern workflow app market?
Satya: we are very concerned about the app market related to modern workflow. Previously, we focused on what kind of workflow can be integrated with communication tools, as well as the continuity of knowledge information workers, front-line workers and workflow, which brought a lot of opportunities. In the field of automated manufacturing, the joining of azure and dynamics may be revolutionary, and the manufacturing industry is also a major trend in the future, so is the supply chain.
Workflow, work app, etc. will make progress in azure, data and AI. I think many people think that work app and this category are too narrow. Workflow is far greater than these, which is also the direction of our efforts.
Amy Hood: we are very glad to see the extensive redefinition of the industry. Our work includes not only dynamics products, but also azure, office 365 and so on. That's why we continue to push forward the business cloud framework.
Analyst of Barclays Bank: in terms of the game industry, the growth in this quarter was strong. Microsoft launched Xbox game pass ultimate a few months ago. Now, what's the experience?
Satya: at present, this is still in a very early stage. We are very glad to see the opportunity of expansion in the future. The current services can let us get rid of many restrictions before. We are also equipped with relevant technologies to provide good services for both "Council" and PC players, so that they can see our value.
Analyst: will the trend of future cash flow continue, consistent with net income?
Amy Hood: Generally speaking, the change trend of cash flow should be consistent with the operating income, which also reflects our business operation basis. I also see the growth of sales volume and gross profit, which have a positive impact on us.
Microsoft: 2q21 Revenue $43.1 billion, a year-on-year increase of 17% Microsoft: 3q20 financial report teleconference record to "cloud" will be an inevitable trend in the future Microsoft: 1q21 financial report teleconference record azure business will double in the next 10 years Microsoft: 4q20 financial report teleconference record Enterprise business will play an important role in Microsoft's system in the future. Microsoft: the surge in demand for telecommuting and learning drives the growth of Microsoft's revenue and profit. Microsoft: 3q20 net profit of US $10.752 billion, a year-on-year increase of 22%. Microsoft: 1q21 revenue of US $37.2 billion, azure cloud business revenue up 48%. Microsoft: senior executives interpret 1q20 financial report Strong trend will continue throughout the year Microsoft: cloud business transformation is promoted, and the number of office 365 subscribers exceeds 200 million WSJ: learn how Microsoft views itself from the financial reports over the years Microsoft: business cloud transformation is successfully released, and three major businesses of 3q18 maintain high double-digit growth Microsoft: net profit of 4q20 is US $11.202 billion, a year-on-year decrease of 15%. Can Apple dominate the PC market with MAC products? Seekingalpha: in March 2014, windows share fell below 90% for the first time in 20 years
If you want to get the full report, you can contact us by leaving us the comment. If you think the information here might be helpful to others, please actively share it. If you want others to see your attitude towards this report, please actively comment and discuss it. Please stay tuned to us, we will keep updating as much as possible to record future development trends.