Network video
The study found that women are more affected by video conferencing From Stanford University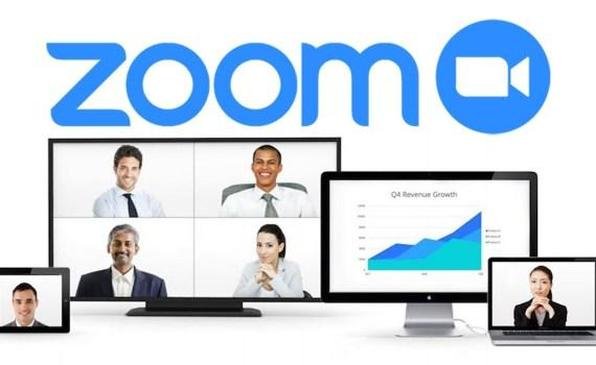 The following is the The study found that women are more affected by video conferencing From Stanford University recommended by recordtrend.com. And this article belongs to the classification: Network video.
According to foreign media new atlas, following the publication of an influential analysis report in February, a research team from Stanford University conducted the first large-scale investigation on the very modern phenomenon of "zoom fatigue". New research shows that women are more likely to feel tired after video conferencing than men, and researchers believe they know why.
In the past year, hundreds of millions of people around the world worked from home. The previous meetings that I attended in person were suddenly transferred to video conference platforms such as zoom. With the coming of 2020, more and more people begin to notice that after the end of a day full of video conference, they will feel a unique fatigue.
This new phenomenon, known as "zoom fatigue", has become a new subject of academic research. Jeremy bailenson, founder director of Stanford University's virtual Human-Computer Interaction Laboratory, recently elaborated some theoretical basis of "zoom fatigue". Now, a team at Stanford University has come up with some of the first empirical data to investigate the situation.
The new study, which has not yet been peer-reviewed or published in journals, surveyed more than 10000 subjects using the newly developed zoom exercise & Fatigue Scale (ZEF). One in seven women said they felt "very" or "extremely" tired after the zoom interaction, compared with only 5% of men.
"We've all heard stories about zoom fatigue and anecdotal evidence that women are more affected, but now we have quantitative data that show that zoom fatigue is more serious for women and, more importantly, we know why," said Jeffrey Hancock, co-author of the new study.
Bailenson's earlier research hypothesized that video conferencing could be the four key ways of unique fatigue. These reasons include the pressure of continuous fixation, the increased cognitive load of explaining video cues, and the inability to move during the meeting.
The fourth way that zoom calls can lead to exhaustion is called "mirror anxiety", which refers to the assumption that the self gaze window in video conference calls will lead to the improvement of self concentration.
"Imagine, in a real workplace, an assistant following you with a hand-held mirror during the entire eight hours of working time. Every task you do and every conversation they make sure you see your face in that mirror," bailenson explained in February.
The ZEF survey includes open-ended questions, which allow the measurement of these four fatigue factors. The response rate of women was significantly higher than that of men when they questioned the feelings related to "mirror anxiety". Researchers believe that this is likely to be a key factor in women feeling more tired after video conferencing.
"Consistent with psychological studies on self-care and negative emotions, women experience more mirror anxiety related to self-concept than men in video conferencing, and mirror anxiety is the main mediating factor of gender on fatigue," the researchers wrote in the study
Interestingly, the data also show that women are less likely than men to rest between meetings, and their meetings tend to run longer, although men and women report the same average number of meetings per day.
Although the easiest way to solve "mirror anxiety" is obviously to close the self view window in the zoom phone, this single hypothesis may not be the only reason behind the discord of gender discovery. The study does draw on a growing body of evidence that the cowid-19 pandemic has had a disproportionate impact on women, from increased parenting burden to greater financial hardship.
Emily Falk of the University of Pennsylvania suggests that with so many other confounding variables, it's hard to easily conclude why women are more likely to suffer from "zoom fatigue" than men. Falk, who was not involved in the new study, told the New York Times that she found the findings consistent with her own experience over the past year.
"…… As a woman who has been attending a lot of zoom meetings, running a large laboratory and taking care of children, the survey results do feel the recognition that it's important, "Falk said. Although she also notes, "this is correlation data, there may be other potential variables at work here. How full are our emotional or mental jars in the first place when we are feeling exhausted now? "
The Stanford team clearly pointed out that the research on "zoom fatigue" is still in its infancy, and there are many unsolved problems that need further investigation. For example, longitudinal studies of individuals reporting "zoom fatigue" need to be conducted for weeks or even months to see whether the condition accumulates over time or becomes insensitive to this unique fatigue.
Looking ahead, the Stanford team suggests that the burden of "zoom fatigue" should be shared by the company and that policies can be implemented to alleviate this fatigue.
"…… These findings can help companies recognize the extra zoom fatigue women experience and adjust their policies and culture at the institutional level, "the new study concludes For example, companies can ban the use of video in a subset of meetings and provide 13 guidelines on the frequency and time of meetings, as well as recommendations on the spacing between meetings. "
The new study has been published in social science research network.
Read more from cnBeta: synergy Research: Q1 video conference and collaboration market in 2019 increased by 10% on a year-on-year basis IDC: in the first half of 2013, China's video conference market reached 172.1 million US dollars Guosen Securities: review of the development of video conference and future prospects (download attached) cnpq & ABC: data show that Brazilian female scientists have received less research funds due to gender discrimination Millward Brown: marketing industry is avoiding gender stereotypes Innovation group: 2017 survey report on gender discrimination in advertising YouGov: 39% of Americans believe that scholarships for stem women are sexist British National Bureau of Statistics: the income gap between the sexes in the UK has dropped to 8.6% synergy research: the video conferencing and collaboration market will exceed $6 billion in 2019 Zoom:1Q20 The video conference market is bigger than expected Don't worry about competition. In 2015, the most popular major for female students at Stanford University is computer science. Stanford University Natural Language Processing Lesson 7 "sentient analysis." IDC: it is estimated that the scale of China's video conference market will reach 490 million US dollars in 2018. Zoom: 4q20, with a revenue of 880 million US dollars IDC: the scale of China's unified communication market reached 560 million US dollars in the first half of 2012
If you want to get the full report, you can contact us by leaving us the comment. If you think the information here might be helpful to others, please actively share it. If you want others to see your attitude towards this report, please actively comment and discuss it. Please stay tuned to us, we will keep updating as much as possible to record future development trends.
RecordTrend.com is a website that focuses on future technologies, markets and user trends. We are responsible for collecting the latest research data, authority data, industry research and analysis reports. We are committed to becoming a data and report sharing platform for professionals and decision makers. We look forward to working with you to record the development trends of today's economy, technology, industrial chain and business model.Welcome to follow, comment and bookmark us, and hope to share the future with you, and look forward to your success with our help.