New energy vehicle industry
In 2020, the sales volume of new energy passenger vehicles in Europe will exceed 1.36 million, surpassing China for the first time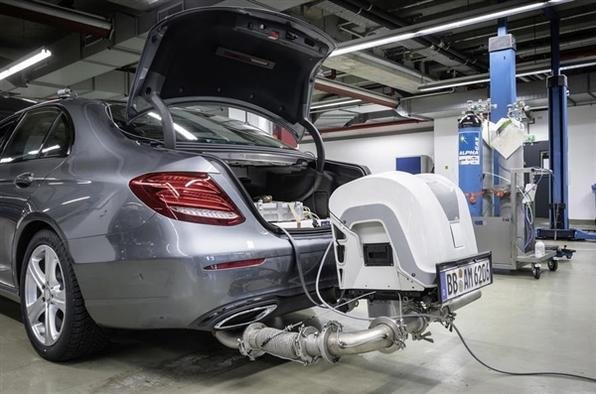 The following is the In 2020, the sales volume of new energy passenger vehicles in Europe will exceed 1.36 million, surpassing China for the first time recommended by recordtrend.com. And this article belongs to the classification: New energy vehicle industry.
Since the invention of Mercedes Benz, the first automobile in the world, Germany and even Europe are the birthplace and base of modern automobile. However, in the transformation of new energy vehicles, Europe lags behind, and now China is the world's largest new energy vehicle market. Feeling the crisis, Europe also began to increase the weight of new energy vehicles, and forced automobile enterprises to transform to new energy vehicles by means of emission regulations and financial subsidies.
Under such a double "stimulus", the European new energy vehicle market seems to be playing a "tonic". In the case of a sharp decline in the overall vehicle market last year, it has increased by more than 140% year-on-year, which has greatly promoted the rise of the overall vehicle market. Moreover, the European new energy vehicle market has also ushered in a historic moment.
Recently, according to media reports, the sales volume of new energy passenger vehicles in Europe in 2020 exceeded 1.36 million last year, compared with 1.247 million in China last year. For the first time, the European market surpassed China and became the market with the highest sales volume of new energy vehicles.
Although the current ownership of new energy vehicles in Europe is not as good as that in China, the growth rate is extremely rapid. Last year, sales of new energy vehicles in Europe grew by 142%.
What's more, due to the impact of the epidemic, the overall European auto market recorded the largest decline in 30 years, with a year-on-year decline of 24.3%. However, new energy vehicles still achieved a growth rate of 142%.
In fact, the rapid development of new energy vehicles in Europe has something to do with the harsh emissions of the European market and the high subsidies for the purchase of new energy vehicles.
The EU stipulates that from January 1, 2020, newly registered passenger cars in the EU need to comply with the "double 95 emission standard", that is, the average carbon dioxide emission of 95% of newly registered passenger cars will be reduced to 95g / km, 100% of new cars will reach this standard by 2021, and the carbon dioxide emission will be reduced by another third by 2030.
However, most European car companies are facing high fines in terms of the current target achievement rate of car companies.
Volkswagen will face a fine of more than 100 million euros (about 780 million yuan) for failing to meet the target. In addition, Jaguar Land Rover and other car companies also face high environmental fines.
On the one hand, fuel vehicles are severely punished; on the other hand, new energy vehicles are wildly subsidized. Take the German market as an example, when the price of new energy vehicles is less than 40000 euro, the amount of subsidy will be increased from 4000 euro to 6000 euro (about 46600 yuan).
It is precisely under the comprehensive stimulation of a multi pronged approach that the number of new energy vehicles in Europe has soared. In the future, who can win the biggest new energy vehicle market in China and Europe will be able to gain a firm foothold in the more fierce competition in the future. We will wait and see.
Tesla: in November 2020, the number of global super charging piles has reached 20000. In the top 15 list of green energy wealth billionaires, Chinese entrepreneurs account for 12. In 2020, model 3 accounts for 72% of Tesla's total annual delivery of phenomenal SUV! The price reduction of model y has just begun. From luxury to civilian, is it a crushing blow? JD Power: eVx report of the United States in 2020 Tesla and Kia lead the market Surpassing Honda in November 2020, Tesla's market value breaks through 500 billion US dollars, reaching a record high An accident is reported every 7.38 million km of automatic driving. Japan electric power: the price of electric vehicles is expected to drop to 20% in 2030. Consumer report: 70% of respondents are willing to buy electric vehicles, but they have many worries
If you want to get the full report, you can contact us by leaving us the comment. If you think the information here might be helpful to others, please actively share it. If you want others to see your attitude towards this report, please actively comment and discuss it. Please stay tuned to us, we will keep updating as much as possible to record future development trends.
RecordTrend.com is a website that focuses on future technologies, markets and user trends. We are responsible for collecting the latest research data, authority data, industry research and analysis reports. We are committed to becoming a data and report sharing platform for professionals and decision makers. We look forward to working with you to record the development trends of today's economy, technology, industrial chain and business model.Welcome to follow, comment and bookmark us, and hope to share the future with you, and look forward to your success with our help.