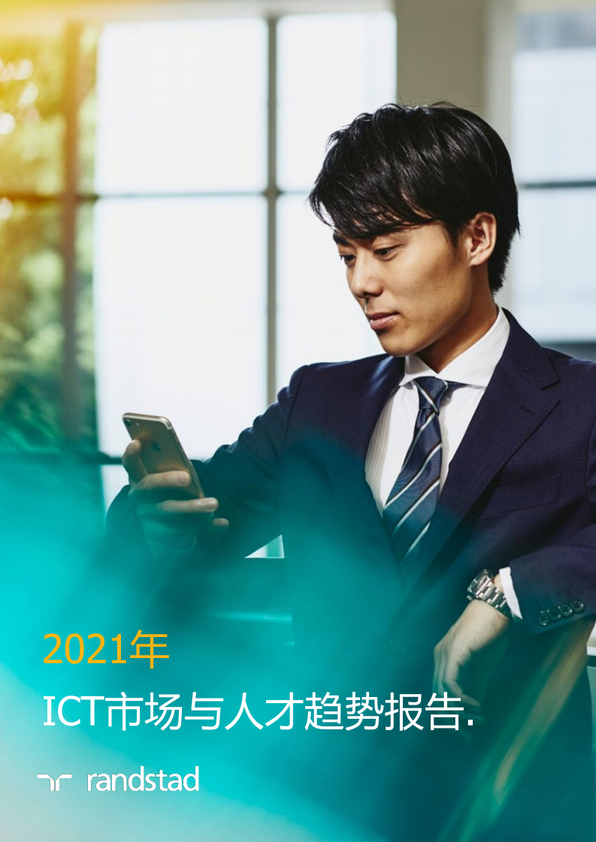 The following is the ICT market and talent trend in 2021 From Ren Shida recommended by recordtrend.com. And this article belongs to the classification: Online recruitment.
With the outbreak of COVID-19 in the world, digital transformation has become the new kinetic energy of global economic development. The new generation of ICT (Information Communication Technology) technology, represented by cloud computing, big data and artificial intelligence, has become one of the most active areas of innovation. Enabling thousands of industries.
In this context, what is the trend of talent demand in ICT industry? What are the changes in the flow of talents and the expectations of employees? How to deal with the difficulties in the workplace?
Recently, renshida Greater China released the 2021 ICT market and talent trend report, which interprets the development trend of the industry and helps the development of ICT talents from the perspectives of popular functional areas, inter city talent flow, workplace expected salary and coping with the 35 year old dilemma.
1. Demand for talents is hot
Under the environment of technology driven development, the favorable effects of policies such as the fourteenth five year plan of new infrastructure are gradually released, social capital investment is increased, and the business layout of enterprises is under the new normal, the demand of ICT talent market tends to expand in the future.
Artificial intelligence, IOT, the Internet of things, cloud computing, big data and other popular functional areas of talent demand will appear more in the Internet, FMCG retail, entertainment e-sports, automobile and other fields.
Popular functional areas and skills
1) Artificial intelligence
Popular positions include: audio and video algorithm, image algorithm, recommendation algorithm, intelligent control and other engineer positions. These skilled senior talents are very scarce in the market.
2) Internet of things
Hot jobs include Internet of things engineering, sensor network, smart grid information engineering, IOT solution architect, chip design, etc. they need to have the ability of equipment, network, platform, data analysis, application and security, Internet of things practice, etc.
3) Cloud computing big data
Popular positions include: data algorithm engineer, top-level design planner, SA solution architect, and information security talents are in short supply.
Under the general trend, the demand for compound skills of talents tends to increase. Enterprises will have higher requirements for candidates' soft skills, including communication ability, learning ability and logic.
2. Attraction of new first tier cities enhanced
From the perspective of market job demand, according to incomplete statistics, the job demand of Internet talents in first tier cities exceeds 40%, and that of the same kind in new first tier cities exceeds 30%.
Industrial layout affects the choice of talents in cities. Take Shenzhen and Guangzhou for example, the ecological layout of IOT in Shenzhen is more perfect, and Guangzhou has more characteristics in the cultural and entertainment industry, bringing together many companies and platforms for live broadcasting, games and electronic games.
For ICT talents, the first tier cities of Beijing, Shanghai, Guangzhou and Shenzhen are still the first choice of the mainstream; It is worth noting that workers are more open to new first tier cities, second tier cities and third tier cities, such as Hangzhou, Wuhan, Xi'an and Nanjing.
Except for the proportion of job demand distribution, the salary level of different cities is slightly different. The salary level of the second and third tier cities is about 20% of that of the first tier cities, but they have relative advantages in livability, such as house price, settlement policy, living cost, hometown plot and so on.
3. Fixed monthly salary expectations increase
According to the data of renshida employer brand research report in recent five years (2016-2020), salary and welfare is the preferred employee value proposition driver for job seekers.
According to incomplete statistics, when talents in the field of ICT change jobs, they generally expect their salary to be 20% – 40%, and the actual salary increase given by employers is generally 20% – 35%. From the perspective of salary and welfare structure, candidates tend to value monthly salary rather than annual salary, and their expectation of year-end bonus is lower. After the epidemic, the stability seeking, housing loan, car loan and other fixed monthly expenses will make the high monthly salary more attractive, and the candidates will have a higher sense of security and motivation.
In terms of salary, the salary of high-end ICT talents is different from that of regular employees and outsourcing employees. In addition to skill requirements, the middle and high-end classes also have higher requirements for comprehensive quality and ability such as management skills. However, the monthly salary of regular employees may not be higher than that of outsourcing employees. The length of project cycle, working experience, educational background, salary level in different cities, qualification certificate, these factors will also lead to salary differences.
4. Learning ability determines competitiveness
With the rapid technology iteration, whether a candidate has a keen sense of industry and rapid learning ability, and obtains the latest skills is related to his workplace competitiveness.
From the perspective of market recruitment demand, most of the posts require under 35 years old, especially for ICT talents. Generally speaking, after the age of 35, the energy and time of employees will be scattered by more things. ICT talents need to maintain lasting learning ability, maintain strength, maintain workplace competitiveness, and prevent being eliminated in the competition of physical strength, energy, time allocation, skill learning speed and social skill iteration speed.
For a candidate, in different stages of running his career, from accumulating resources, experience and contacts to integrating, to realizing self-worth, the risks and opportunities faced by each stage are also different.
If you want to get the full report, you can contact us by leaving us the comment. If you think the information here might be helpful to others, please actively share it. If you want others to see your attitude towards this report, please actively comment and discuss it. Please stay tuned to us, we will keep updating as much as possible to record future development trends.
RecordTrend.com is a website that focuses on future technologies, markets and user trends. We are responsible for collecting the latest research data, authority data, industry research and analysis reports. We are committed to becoming a data and report sharing platform for professionals and decision makers. We look forward to working with you to record the development trends of today's economy, technology, industrial chain and business model.Welcome to follow, comment and bookmark us, and hope to share the future with you, and look forward to your success with our help.