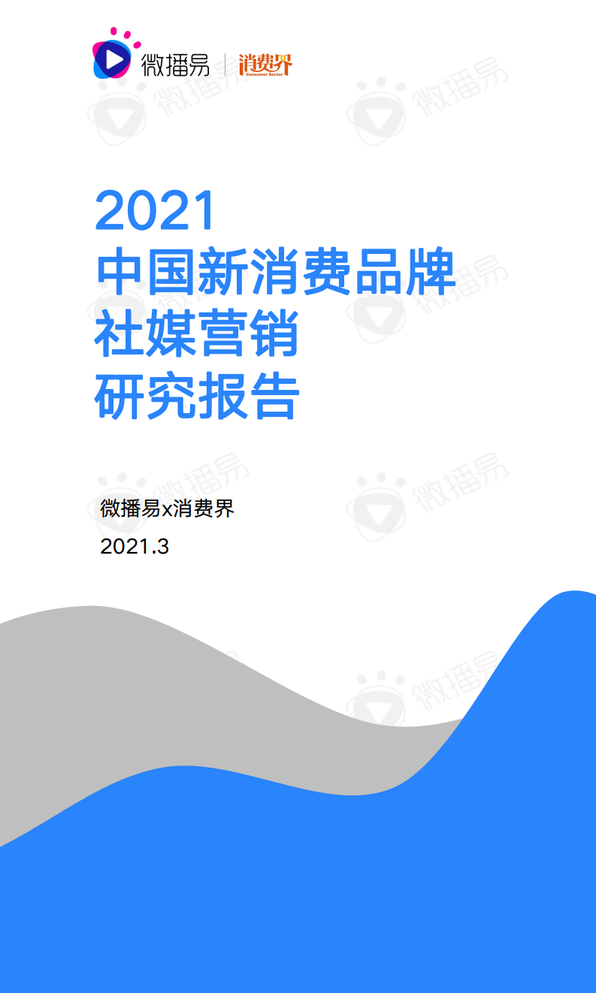 The following is the 2021 Social Media Marketing Research Report of China's new consumer brands From Microblogging & Consumer recommended by recordtrend.com. And this article belongs to the classification: Brand online advertising, research report, Social network marketing.
Overall launch feature 1
Stable and normal paving throughout the year, and carry out saturated re investment
After the acceleration of social media competition and the trial of social media single point launch, brands gradually realize the importance of daily shop volume. In the annual monitoring, more new consumer brands are evolving from single point to systematic.
Traditional brands usually increase KOL's social media investment in e-commerce nodes such as "618" and "double 11", and drive sales through social media volume. The investment in other stages of the year is relatively low. However, the annual distribution of new consumer brands, the node effect of e-commerce is relatively weak, and the overall KOL investment is at a high level. Through data analysis, new consumer brands pay attention to the daily volume strategy, and the daily and routine KOL investment has gradually become a trend. KOL marketing will play a standard position rather than an auxiliary role in brand marketing. It has accumulated a lot of strength and strength continuously.
Take the perfect diary of a new consumer beauty brand as an example. Since March 2018, perfect diary has been taking xiaohongshu as the main stream position, and has been planting grass through a large number of KOL and Koc social networking strategies.
Since 2019, the perfect diary has expanded the overall layout of the platform such as jitter, Taobao tiktok and B station on the basis of Xiaohong book. It has also used Liu Chengyu, Lai Guanlin, Wen Qi and other new star effects to push the perfect diary to the public. Make use of continuous social voice, make perfect diary harvest in 2020 double 11 cumulative sales break 500 million, ranking first in the cosmetics industry.
In marketing thinking, new consumer brands have the awareness of long tail marketing, mainly because the daily marketing affects the potential demand groups. Through the differentiated combination, brand symbols can penetrate into the new groups. At the moment when the brand value is constantly weakened and the attention is distracted, they often "brush their face" and repeatedly infiltrate the concepts, advantages, competitiveness, product strength, etc, Multi dimensional impact on consumer groups, the strategy does not need a sudden exposure in a node, through daily accumulation, pull up the transformation of the node.
Overall launch characteristics II
New consumer brands prefer micro-blog, Xiaohong book and jitter platform, and KOC tiktok is becoming a trend.
According to statistics, the platforms favored by new consumer brands are micro-blog, Xiao Hong, jitter, B tiktok and WeChat. Compared with the traditional brand KOL, the new consumer brands are relatively low in the two micro businesses, and are more inclined to tiktok, jitter and B stations.
In the horizontal and vertical comparison, it is found that the overall strength of new consumer brands is greater than that of traditional brands. The key point is that most of the new consumer brands entered late, and the talent structure has also undergone great changes. Entering the market with internet thinking, they can quickly locate products and market the product language, and provide KOL with more materials for high-frequency triggering. This is also an important reason why new consumer brands have become Unicorn brands in recent years.
In the choice of KOL at different levels, new consumer brands put more KOL in the head than traditional brands, and increase the amount of KOL in the tail. The difference between them is small in the middle waist. The new tiktok accounts mainly include micro-blog, Xiao Hong, B station and jitter.
After the popularity and awareness are relatively mature, through the vertical content of Koc and long tail account, we can focus on reaching, deeply influence and deeply link users.
Platform quantity launch preference
Cross platform combination has become the choice for more than 90% of new consumer social media projects
Due to different platform tonality, product logic and user characteristics, multiple platforms can learn from each other. According to the data, 90% of the new consumer brands place orders on multiple platforms for multi-dimensional and three-dimensional joint delivery, so as to expand the brand awareness and influence, and improve the commodity grass reaching rate and frequency.
Different industries have different preferences for new consumer brand launch platforms. Tiktok is more likely to put micro-blog tiktok + chattering combination, followed by micro-blog + tremble. New brands of food and drink are more likely to tiktok + micro-blog +. The combination of microblog and little red book is preferred for daily cosmetics.
Take the food and drink brand wangsatin as an example. In the early days of its launch, wangsatin products faced a very important problem. Although it was a cereal category, the whole product process (a large number of fruit freeze-drying, drying) and positioning made it fundamentally different from the traditional cereal before. For many users, it is no less than a new product. For such products, if the tiktok paid traffic channels are put into the market directly, the conversion rate may not be very high. So Wang filled at the beginning, he chose to put a lot of KOL on the little red book, and then carry out content marketing, then layout the jitter, Xiao Hong Shu and B station platform.
Preference of account type
Universal love vertical account and pan entertainment account
The overall new consumer brands will give consideration to both vertical and pan entertainment public areas when choosing their account numbers. In addition, they echo the KOL prosperity of various industries. The beauty daily chemical industry has a relatively high concentration of investment, and mainly chooses beauty accounts, while the food and beverage industry has a relatively broad choice of account types, and the account types are also relatively rich.
Take the new consumer brands of cosmetics and daily chemical products as an example, the proportion of vertical accounts and pan entertainment content is two-thirds.
It can be concluded from the data that the audience of cosmetic daily cosmetics is wide, mainly through the pan entertainment account to achieve the two goals, large traffic gathering and users breaking the circle. The use of vertical content lies in deep grass planting and evaluation, so that the product strength can shorten the distance between the brand and users through KOL's stickiness and trust; On the one hand, pan entertainment account can also have advantages in products, on the other hand, it can expand the crowd other than heavy vertical followers. Through the light content, it is easier to remember, recognize and want to understand the brand.
Content preference
They are more inclined to grow grass and carry goods
Planting grass is a perpetual motion machine, carrying goods is a stimulant. Through the continuous spiral rising of double lines, we can achieve double harvest of quality and effect. New consumer brands are more willing to put in original video content, and the proportion of putting in graphics and video distribution is relatively small.
At the same time, the new consumer brands are more inclined to the effect of planting grass. Compared with traditional brands, single product grass planting, list grass planting, popular science education and live broadcast with goods are more effective, while brand oriented play is weakened, such as talent planting, plot planting, distribution and topic activities.
END
In addition, in different industries and different stages of launch, in addition to the general thinking, each brand is also making more precise and deeper launch strategies. In this stage, the data-based processing of KOL resources and the delineation of different target users become the bottom foundation to optimize the budget and pay attention to the effect, For more cases and play methods, please refer to the social media marketing research report of 2021 China's new consumer brands.
If you want to get the full report, you can contact us by leaving us the comment. If you think the information here might be helpful to others, please actively share it. If you want others to see your attitude towards this report, please actively comment and discuss it. Please stay tuned to us, we will keep updating as much as possible to record future development trends.
RecordTrend.com is a website that focuses on future technologies, markets and user trends. We are responsible for collecting the latest research data, authority data, industry research and analysis reports. We are committed to becoming a data and report sharing platform for professionals and decision makers. We look forward to working with you to record the development trends of today's economy, technology, industrial chain and business model.Welcome to follow, comment and bookmark us, and hope to share the future with you, and look forward to your success with our help.