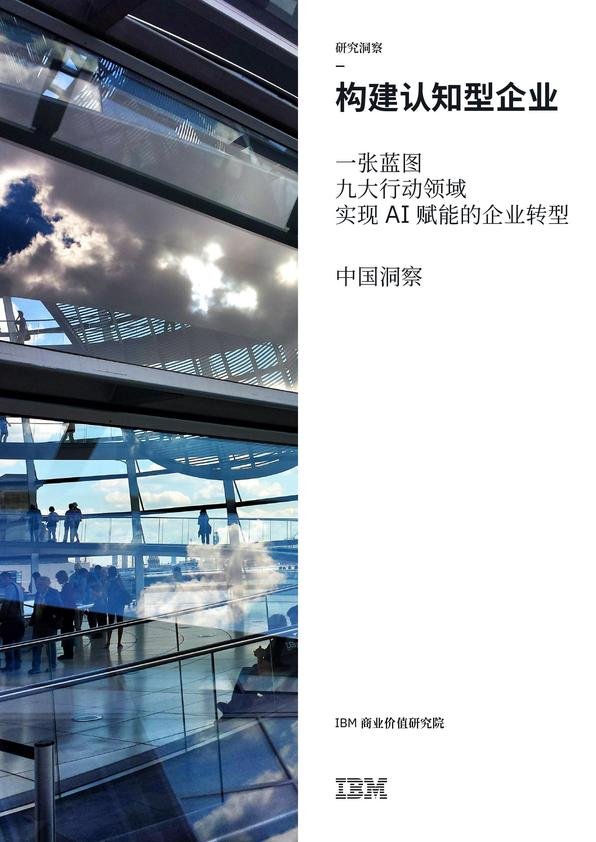 The following is the A blueprint of nine action areas to realize AI enabled enterprise transformation From IBM recommended by recordtrend.com. And this article belongs to the classification: artificial intelligence, research report.
A new era of business reinvention is coming. Enterprises are experiencing unprecedented convergence of technological, social and regulatory forces. With the increasing popularity of AI, blockchain, automation, IOT, 5g and edge computing, the combination of these forces is bound to reshape the standard business architecture. In the past decade, digital transformation "from the outside to the inside" has been popular, but now it tends to use exponential technology to realize the potential of data "from the inside out".
The convergence of a variety of exponential technologies has a more and more profound impact on enterprises. The past decade has been a digital journey; now, with the growing maturity of artificial intelligence (AI), blockchain, automation, Internet of things (IOT), fifth generation mobile communication technology (5g), edge computing and other exponential technologies, we have entered the era of cognition. With the large-scale application of these capabilities, they no longer only touch the surface, but more and more profoundly change the core of the enterprise and its very critical business processes.
In our 2018 report, we described this new phenomenon as "cognitive enterprise" – the ultimate goal of a business platform driven by proprietary data and supported by intelligent workflow and new expertise. We recognize that these new methods can help traditional enterprises successfully counter the digital subversives and win the competition in this new era by taking advantage of their scale, data, skills and channel advantages. With organizations starting their cognitive enterprise journey one after another, we have found seven key elements to successfully complete the cognitive journey.
Now, a year has passed, as more and more enterprises seize the opportunity to promote their own transformation, we can see that the transformation vision is becoming a reality step by step. Enterprises need to comprehensively use these new technologies and their traditional advantages to reshape their competitive position.
The following three elements provide a solid backing for these new business models:
1. Pioneering business platform: use data as a "new weapon" to reshape competitive positioning, explore new market opportunities, and break the boundaries of enterprises and industries.
2. Intelligent workflow: integrate exponential technology with end-to-end process and front-end to back-end process to achieve outstanding results and establish differentiated competitive advantage.
3. Humanized enterprise experience: enterprises realize that any new business platform can achieve real success only if it is fully integrated into the attractive customer experience, employee experience and partner experience, and at the same time, it can give full play to the full potential of continuous progress and people-oriented technology.
There is no lack of excellent examples in all walks of life. These enterprises actively explore the potential and promote the cognitive journey on a large scale. They make an overall transformation plan to provide a clear basis for strategic "bets". Nevertheless, many enterprises and government agencies are still searching for opportunities to think about how to start the cognitive journey and how to avoid the "cognitive journey selection obstacles" brought about by numerous experiments and proof of concept.
Therefore, this report will analyze and study from two aspects. First, it shows the latest ideas and cases of cognitive enterprises. Secondly, it is also the most important aspect to deeply study how to build cognitive enterprises and create the maximum value. To this end, we identified nine areas of action that are critical to advancing the cognitive journey and building a successful framework:
By key elements, the nine areas of action include:
– pioneering business platform
– select areas for re investment
– create a business blueprint
– planning major changes
– intelligent workflow
– embed the strongest technology
– mining data value
– implementation of hybrid cloud
– humanized enterprise experience
– strengthen man-machine cooperation
– develop intelligence
Practice agile model
If you want to get the full report, you can contact us by leaving us the comment. If you think the information here might be helpful to others, please actively share it. If you want others to see your attitude towards this report, please actively comment and discuss it. Please stay tuned to us, we will keep updating as much as possible to record future development trends.
RecordTrend.com is a website that focuses on future technologies, markets and user trends. We are responsible for collecting the latest research data, authority data, industry research and analysis reports. We are committed to becoming a data and report sharing platform for professionals and decision makers. We look forward to working with you to record the development trends of today's economy, technology, industrial chain and business model.Welcome to follow, comment and bookmark us, and hope to share the future with you, and look forward to your success with our help.