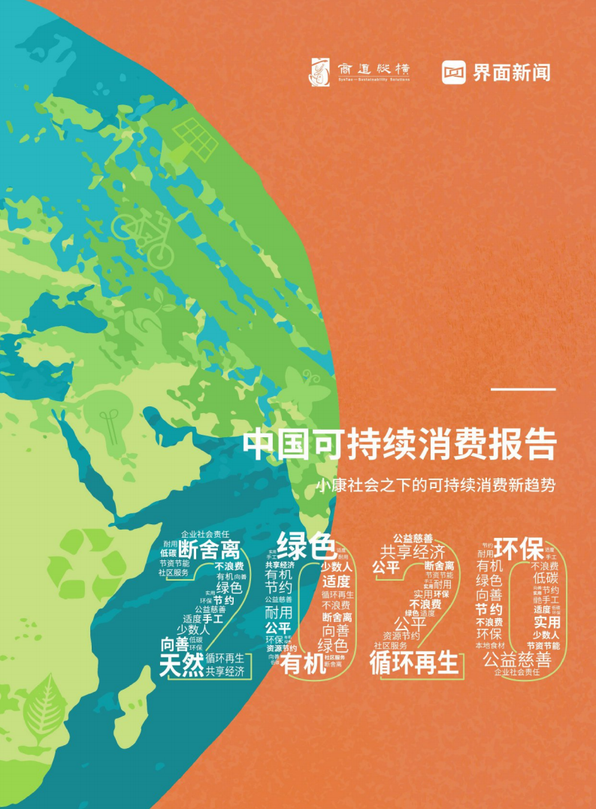 RecordTrend.com is a website that focuses on future technologies, markets and user trends. We are responsible for collecting the latest research data, authority data, industry research and analysis reports. We are committed to becoming a data and report sharing platform for professionals and decision makers. We look forward to working with you to record the development trends of today's economy, technology, industrial chain and business model.Welcome to follow, comment and bookmark us, and hope to share the future with you, and look forward to your success with our help.
The following is the China sustainable consumption report 2020 From Business road recommended by recordtrend.com. And this article belongs to the classification: Consumer research, research report.
The word "Xiaokang" first came from "poetry · Daya · min Lao": "the people also work to stop, and you can be well-off". A well-off society is not only a beautiful social ideal described by ancient thinkers, but also an ideal life pursuit of common people. In 2020, China will build a well-off society in an all-round way, which means that people's life has entered an ideal stage in economy, culture, environment and other aspects.
2020 is an extraordinary year. The hitherto unknown novel coronavirus pneumonia is facing the global challenge, public health is threatened, global economic growth is in a slump, and social livelihood has faced unprecedented challenges. This makes us realize that the earth's carrying capacity for human behavior is limited, and a better life is not taken for granted. Ten years before the 2030 goal of sustainable development is achieved, the continuous spread of the epidemic will undoubtedly slow down the progress of "poverty eradication", "decent work and economic growth" and other goals. But at the same time, more and more people begin to rethink the way of balanced development of economy, society and environment, and re-examine the significance of building a community of shared future for mankind under the background of globalization. Countries around the world are building consensus and taking unified actions to deal with environmental and climate challenges. At the recent climate ambition summit, 45 countries put forward new independent contribution plans, 24 countries announced the goal of net zero emissions, and 20 countries formulated several climate adaptation plans. After the announcement of China's carbon peak in 2030 and its carbon neutral commitment in 2060, China has further upgraded its national independent contribution goal and started a new journey of global response to climate change.
In 2020, a critical year of carrying on the past and opening up the future, we are growing and evolving in the risk, gradually moving towards a more perfect and mature social system, and striding over the goal of comprehensively getting rid of poverty and building a well-off society. Therefore, this year's sustainable consumption research will focus on the new development of sustainable consumption in the context of a well-off society, in order to explore what kind of new form sustainable consumption will take when social development and people's living standard step up to a new level. We look forward to promoting a more sustainable mode of production and consumption, so that everyone can enjoy a well-off life and get along with nature harmoniously.
China's sustainable consumption report is the annual sustainable consumption research report jointly launched by business channel and interface news. The report was first launched in 2016 and continuously released for four consecutive years. Based on the above background and the research in the past four years, China's sustainable consumption report 2020 discusses the development trend of sustainable consumption under the background of well-off society. The report aims to fully understand the public's cognition, attitude and behavior transformation of sustainable development and sustainable consumption, and clarify the current situation and trend of sustainable consumption. We hope that through the preparation of this report, we will continue to tap the value of sustainable consumption, which will play a key role in improving the practice of sustainable development for enterprises, and using brand influence to drive consumers to participate in sustainable consumption. At the same time, we will provide reference and suggestions for enterprises, institutions and individuals who intend to promote sustainable consumption.
If you want to get the full report, you can contact us by leaving us the comment. If you think the information here might be helpful to others, please actively share it. If you want others to see your attitude towards this report, please actively comment and discuss it. Please stay tuned to us, we will keep updating as much as possible to record future development trends.