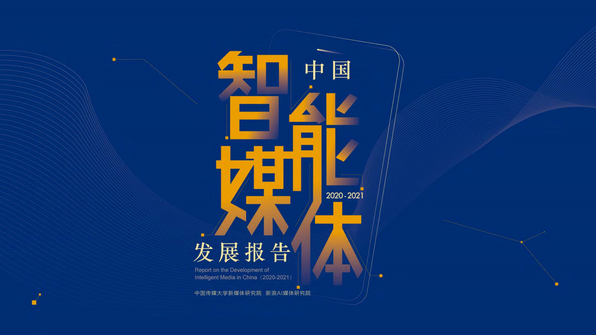 The following is the China's smart media development report 2020-2021 From Communication University of China recommended by recordtrend.com. And this article belongs to the classification: research report, Network media.
An inventory of China's smart media development in 2020, covering policy, investment, technology, ecology and academic aspects
Highlight 1: in 2020, the national level will introduce important policies such as "new infrastructure" and media deep integration, pointing out the direction for media intelligence from the height of national strategy. At the level of major ministries and commissions, the Ministry of science and technology, the Ministry of industry and information technology, the office of Internet information technology, the State Administration of radio, film and television, and the Ministry of culture and tourism have issued favorable policies for the development of artificial intelligence, providing policy support for the strong "out of the circle" of "intelligent media + industry". At the local level, many provinces and cities have issued relevant policies to promote the regional layout of intelligent media technology research and development, talent training, environmental construction, application market, etc.
Highlight 2: in 2020, China's smart media investment focuses on the deep integration and cross enabling fields of artificial intelligence technology and media. AI + audio and video / Games / VR AR / live broadcast / big data have become the hot financing fields. ETO network, bright vision, Zhongke Wenge and Lexiang technology are favored by capital.
Highlight 3: in 2020, the general technology capability of artificial intelligence will continue to improve, and the IOT intelligent vision, brain computer interface, and intelligent voice processing technology in complex scenes will make remarkable progress. In the post epidemic period, the mobile, pan media, video and platform situation of the communication environment has posed new challenges to the development of intelligent media. The development of AI platform, entry scene and content security 2.0 has accelerated, further stimulating the depth and breadth of intelligent media applications.
Looking at 4:2020, COVID-19 has brought historic challenges to global information dissemination. It has accelerated the process of intellectualization of domestic media objectively, catalyzed the emergence of the "intelligent media + industry", and promoted the deep integration of intelligent media and vertical industries such as literature, tourism, exhibition and government affairs. This highlights the potential space for intelligent media enterprises to devote themselves to the main battlefield of economic construction.
Highlight 5: in 2020, the quantity and quality of domestic intellectual media research will rise, and the output of intellectual media achievements of Communication University of China will rank the first. At present, the Interpretive Turn and speculative turn of intellectual media research appear, and the research topics focus on the ecology of intellectual media, the path and mode of traditional media intelligence, the internal logic of intellectual media development, the new human-computer relationship, and the ethics of intellectual media.
Research on the development status and future trend of China's Intelligent Media
Highlight 6: head new mainstream media and Internet business platform are the key forces in China's intelligent media ecology. The development path of intelligent mainstream media and head Internet business platform represented by smart radio and television and smart newspaper industry has initially taken shape, and their continuous competition and cooperation will shape the future pattern of China's intelligent media ecology. In terms of enabling path, the construction of smart media in the middle of the Taiwan platform and smart media on the cloud become the key deployment.
Highlight 7: "annual ecological survey of China's intelligent media (2020-2021)" shows that the current media industry has more in-depth understanding of the strategy of intelligent media, with year-on-year growth in investment in all aspects, and the application effect of artificial intelligence in media information collection, content risk control and content distribution is outstanding. The application of smart media drives the growth of user scale, and the profitability still needs to break through. The lack of professionals, weak technical foundation and insufficient capital investment are still the three challenges of smart media transformation.
Highlight 8: in 2021, smart media technology, business and ecology are expected to usher in new progress, "smart media + government service business" will become the main theme of innovation. China's intelligent media will continue to make efforts to play a greater role in serving major publicity activities, enabling media to deeply integrate innovation, helping social governance innovation, expanding media ecology, and promoting high-quality development of media economy.
Excellent cases live broadcast in the transformation of China's Intelligent Media
Highlight 9: This report explains in detail the typical cases of people's Daily's "creative brain", CCTV's "artificial intelligence editorial department", Guangming's intelligent publishing system, Sina News's "Ai + big data", SMG financial media center, interface · Financial Association's intelligent strategic layout, cover media's intelligent cloud 4.0, touch media's 5g + AI all media news production platform, etc Analysis of the valuable experience of China's intellectual media reform.
If you want to get the full report, you can contact us by leaving us the comment. If you think the information here might be helpful to others, please actively share it. If you want others to see your attitude towards this report, please actively comment and discuss it. Please stay tuned to us, we will keep updating as much as possible to record future development trends.
RecordTrend.com is a website that focuses on future technologies, markets and user trends. We are responsible for collecting the latest research data, authority data, industry research and analysis reports. We are committed to becoming a data and report sharing platform for professionals and decision makers. We look forward to working with you to record the development trends of today's economy, technology, industrial chain and business model.Welcome to follow, comment and bookmark us, and hope to share the future with you, and look forward to your success with our help.