new energy
research report
Focus on opportunities and challenges on the road of decarbonization From Towards 2060 carbon neutral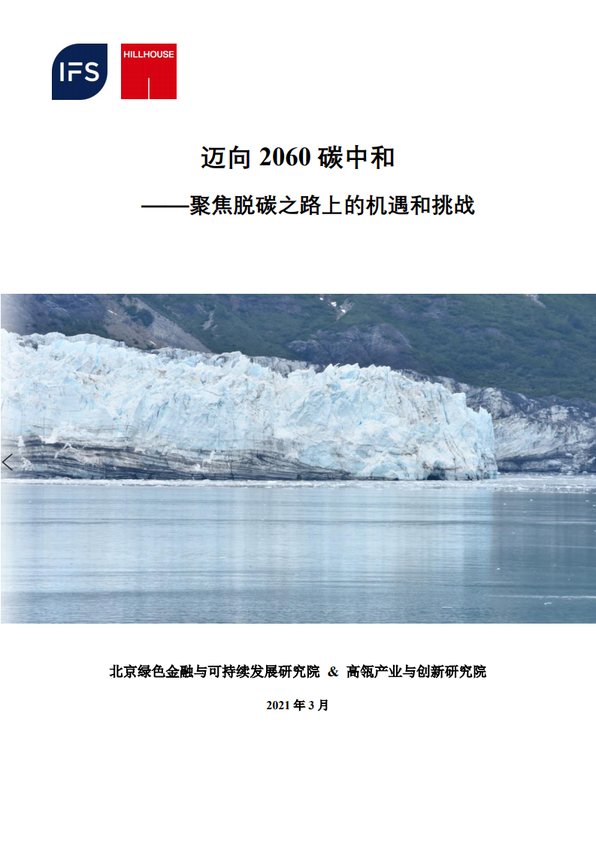 The following is the Focus on opportunities and challenges on the road of decarbonization From Towards 2060 carbon neutral recommended by recordtrend.com. And this article belongs to the classification: new energy, research report.
The global carbon neutral consensus will effectively guide long-term investment to low-carbon areas. By the end of 2020, 44 countries and economies around the world have officially announced the goal of carbon neutrality. On the first day of taking office, the new US President Biden signed an executive order to let the United States return to the Paris Agreement and set the goal of achieving carbon neutrality by 2050. The commitments made by major countries such as China, the United States and Japan in recent months show that the global consensus and trend to deal with climate change can not be reversed. In the future, countries will introduce a large number of policies and measures to support carbon neutrality. This provides a more stable long-term expectation and greater certainty for the market investment direction and enterprise's scientific and technological innovation investment, and will effectively guide a large number of social capital to turn to the carbon neutral field.
To achieve the goal of carbon neutrality means a subversive energy revolution, scientific and technological revolution and economic transformation. From the perspective of energy system, the realization of carbon neutrality requires the energy system to change from the energy system dominated by fossil energy (coal, oil and natural gas) established since the industrial revolution to the energy system dominated by renewable energy, so as to realize net zero emission or even negative emission (biomass energy + carbon capture and storage). From the perspective of scientific and technological innovation, many technologies to achieve carbon neutralization are not mature and need scientific and technological breakthroughs in major fields; the scientific and technological fields to achieve carbon neutralization include not only energy, but also transportation, construction, industry, agriculture, biotechnology, information and communication technology, artificial intelligence, etc. From the perspective of economic transformation, carbon emission involves the whole economic system. Any enterprise has the problem of carbon emission, which requires the transformation of every economic individual in the whole economic system, as well as the transformation of related infrastructure and financial system.
China faces more difficulties and challenges to achieve carbon neutrality than developed countries. Although compared with Europe, Japan, South Korea and other countries' commitment to achieve carbon neutrality by 2050, China's announced target year of carbon neutrality is 10 years later, most developed countries have achieved industrialization and urbanization earlier, and carbon emissions have reached the peak and entered the downward channel, while China's carbon emissions are still growing. China has only about 30 years to go from the carbon peak target to the carbon neutral target, so it is facing greater challenges. The main challenges include: China's energy demand has not yet reached its peak, and the proportion of industrial energy consumption is high; the power supply structure is dominated by coal, and the transformation is difficult; the decarbonization technology of transportation, industry, construction and other departments still needs to be broken through; the development of regions and industries is unbalanced, and the fairness problem is prominent, and so on.
Carbon neutralization is feasible and can bring multiple benefits. In spite of many difficulties, China is confident to achieve the goal of carbon neutrality within the established timetable in view of the strong policy implementation of the government, the positive changes in social consensus and corporate behavior, and the rapid progress of global green and low-carbon technology. In addition, achieving carbon neutrality can also bring many new economic growth points, create more high-quality employment and entrepreneurship opportunities in the low-carbon field, and bring multiple benefits such as economic competitiveness, social development, environmental protection, etc. It may take millions of billions of investment and decades of efforts for China to achieve carbon neutrality, which will also create higher quality economy and employment, more beautiful ecological environment and more advanced science and technology.
The eight key areas to achieve carbon neutrality include power, transportation, industry, new materials, construction, agriculture, negative carbon emissions, and information communication and digitization. In these areas, investors should focus on the following opportunities:
Power sector: silicon and cell technology upgrading in photovoltaic power generation, new photovoltaic material perovskite technology and photothermal power generation technology; development of high-power wind turbines and large-size blades for onshore wind power, further cost reduction of offshore wind power industry chain and commercialization of floating wind power technology in wind power sector; smart grid transformation, microgrid system and sub grid system that can accept large-scale renewable energy Energy storage technology cost reduction and wide application.
If you want to get the full report, you can contact us by leaving us the comment. If you think the information here might be helpful to others, please actively share it. If you want others to see your attitude towards this report, please actively comment and discuss it. Please stay tuned to us, we will keep updating as much as possible to record future development trends.
RecordTrend.com is a website that focuses on future technologies, markets and user trends. We are responsible for collecting the latest research data, authority data, industry research and analysis reports. We are committed to becoming a data and report sharing platform for professionals and decision makers. We look forward to working with you to record the development trends of today's economy, technology, industrial chain and business model.Welcome to follow, comment and bookmark us, and hope to share the future with you, and look forward to your success with our help.