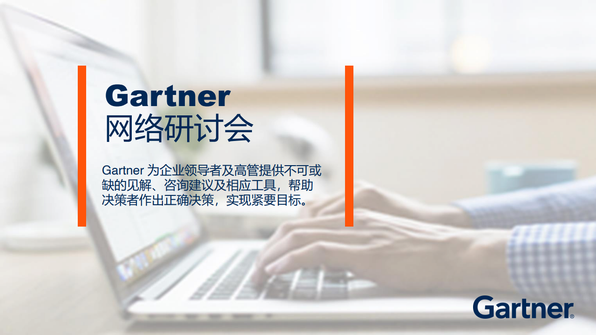 The following is the Key strategic technology trends in 2021 – Chinese version From Gartner recommended by recordtrend.com. And this article belongs to the classification: Gartner, research report.
Internet of behaviors
With the continuous emergence of the behavioral Internet (iob), many technologies are capturing and using the "digital dust" in people's daily life. IOB brings together technologies that currently focus directly on individuals, such as face recognition, location tracking and big data, and associates the resulting data with behavioral events such as cash purchase or device use.
Companies use this data to influence people's behavior. For example, in order to monitor compliance with health regulations during an epidemic, companies can use iob computer vision to see if employees are wearing masks or to identify feverish people through thermal imaging.
Gartner predicts that by the end of 2025, more than half of the world's population will participate in at least one business or government iob program. Although iob can be technically possible, there will be extensive ethical and sociological discussions on various ways to influence behavior.
Total experience
"Last year, Gartner defined multiple experiences as an important strategic technology trend," Burke said. This year, this trend has further developed into a comprehensive experience (TX), which connects multiple experiences with customer, employee and user experiences. Gartner expects TX providers to outperform their competitors in key satisfaction indicators over the next three years. "
As COVID-19, mobile, virtual and distributed interaction is becoming increasingly popular, enterprise organizations need TX strategy. TX will improve the various components of the experience and realize the transformation of business results. These intertwined experiences are the key driving forces for enterprises to use innovative revolutionary experience to achieve differentiation and recover from the epidemic.
Privacy enhancing computing
As global data protection regulations mature, regional CIOs face more privacy and violation risks than ever before. Different from the common static data security control, privacy enhanced computing can protect the data in use while ensuring confidentiality or privacy.
Gartner believes that by 2025, half of large enterprises will use privacy enhanced computing to process data in untrusted environments and multi-party data analysis cases. Enterprises should evaluate data processing activities that require personal data transfer, data monetization, fraud analysis, and other highly sensitive data use cases when they begin to identify candidates for privacy enhancement computing.
Distributed cloud
Distributed cloud distributes the public cloud to different physical locations, but the public cloud providers are still responsible for the operation, governance and development of services. It provides a flexible environment for enterprise organization solutions with low latency, low data cost requirements and data residence requirements. At the same time, it also enables customers' cloud computing resources to be closer to the physical location where data and business activities occur.
By 2025, most cloud service platforms will be able to provide at least some distributed cloud services that can be executed on demand. "Distributed cloud can replace private cloud and provide edge cloud and other new use cases for cloud computing," Mr. Burke said. It represents the future of cloud computing. "
Anywhere operations
Operation everywhere is an IT operation mode that provides support for customers all over the world, empowers employees all over the world and manages all kinds of distributed infrastructure business service deployment. It covers not only work from home or virtual interaction with customers, but also unique value-added experience in all five core areas: collaboration and productivity, secure remote access, cloud and edge infrastructure, digital experience quantification and remote operation automation support.
By the end of 2023, 40% of enterprises will provide optimized and mixed virtual / physical customer and employee experience through anywhere operation.
Cybersecurity mesh
The network security grid enables anyone to have secure access to any digital asset, no matter where the asset or person is located. It decouples the relationship between policy execution and policy decision through cloud delivery model, and makes authentication a new security boundary. By 2025, the network security grid will support more than half of the digital access control requests.
Mr. Burke said: "COVID-19 accelerated the process of digital enterprise transformation which took decades. We have passed a turning point where the network assets of most enterprise organizations are now beyond the traditional physical and logical security boundaries. With the continuous development of everywhere operation, network security mesh networking will become the most practical way to access and use cloud applications and distributed data from uncontrolled devices. "
Intelligent composable business
"The static business processes built to improve efficiency are very fragile and therefore fragmented under the impact of the epidemic," Mr. Burke said. CIOs and it leaders are trying to clean up the mess and they are beginning to understand how important it is to have the business ability to adapt to the speed of business change. "
Intelligent composite business can change decision completely by getting better information and making more sensitive response to it. Relying on rich data and insight, the future machine will have more powerful decision-making ability. Intelligent combined business will pave the way for redesigning digital business moment, new business mode, independent operation and new products, various services and channels.
AI Engineering
Gartner's research shows that only 53% of projects can be converted from artificial intelligence (AI) prototypes to production. CIOs and it leaders find it difficult to scale AI projects due to the lack of tools to create and manage production level AI pipelines. In order to transform artificial intelligence into productivity, we must turn to artificial intelligence engineering, which focuses on various artificial intelligence operation and decision-making model (such as machine learning or knowledge graph) governance and life cycle management.
Artificial intelligence engineering is based on three core pillars: data operation and maintenance, model operation and maintenance, and development operation and maintenance. Powerful AI engineering strategy will promote the performance, scalability, interpretability and reliability of AI model, and fully realize the value of AI investment.
Super automation
Business driven super automation is a rigorous way to quickly identify, review, and automate a large number of approved business and it processes. In the past few years, super automation has been developing continuously. Because of the epidemic, everything is suddenly required to be digitized first, which greatly increases the demand of the market. The backlog of business stakeholders' demands has prompted more than 70% of commercial organizations to implement dozens of super automation plans.
If you want to get the full report, you can contact us by leaving us the comment. If you think the information here might be helpful to others, please actively share it. If you want others to see your attitude towards this report, please actively comment and discuss it. Please stay tuned to us, we will keep updating as much as possible to record future development trends.
RecordTrend.com is a website that focuses on future technologies, markets and user trends. We are responsible for collecting the latest research data, authority data, industry research and analysis reports. We are committed to becoming a data and report sharing platform for professionals and decision makers. We look forward to working with you to record the development trends of today's economy, technology, industrial chain and business model.Welcome to follow, comment and bookmark us, and hope to share the future with you, and look forward to your success with our help.